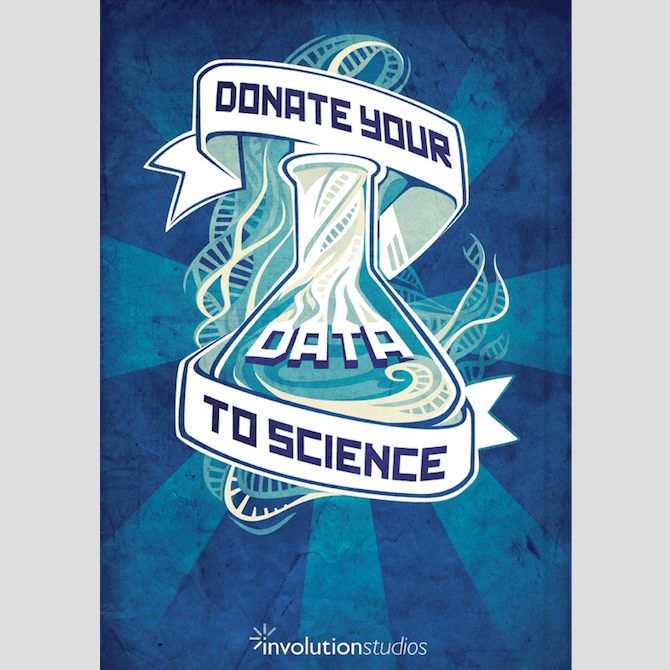 A community colleague asked for advice about how an organization can boost the signal for their patient registry. Recruitment levels are not what they expected and nowhere near what they need. I'm sharing what I wrote back so that others can chime in with their advice in the comments.
First, look at what successful registries and learning health networks have done — and what critiques they get, even as they succeed at their mission.
For example, the Cystic Fibrosis Foundation's patient registry is acknowledged to be a linchpin in the progress made in extending the lives of people living with this chronic condition. Atul Gawande's 2004 article, "The Bell Curve," is a must-read on that topic.
Erin Moore is a mom of five kids, one of whom lives with cystic fibrosis. She has also educated me about the power of the registry — and the deep frustration among participants when the holding org doesn't share access with patients & their family members.
She has pressed the Cystic Fibrosis Foundation to create an enhanced patient registry by adding, for example, a field for antibiotic use. As she put it succinctly in a tweet:
"All great talk about new trials for effect of antibiotic(s) on infections….that wouldn't be necessary if registry tracked antibiotic use. We would already have our data."
How might we ask people living with a condition for suggestions about what to track? I bet nobody at your organization is asking anyone other than their partner scientists and clinicians about what should be included in the registry. That's a loss.
For more on the human right to actively participate in science, check out Article 27.
In a different but related context: ImproveCareNow is a national network of pediatric gastroenterologists who are changing how we treat kids with IBD and ulcerative colitis by harnessing the power of data. Check out their "purpose and success" page (and imagine how you'd create one for your organization, to better tell your story).
NIH All of Us has been wildly successful in recruiting a large, truly diverse cohort from all over the U.S. It may be worth a deeper dive into their website and other public documentation to see why.
Sage Bionetworks is an All of Us partner, helping them craft an informed consent process that conveys deep respect for what they are asking people to hand over. How might your organization create an inviting, engaging, respectful intake that makes people feel the love, feel the buy-in that you want them to feel?
John Wilbanks is one of the architects of this consent approach and he lays out the basics in his TED talk:
John wrote a series of tweets about one of their recent studies that was so good that Sage turned it into a blog post. It — and the full study — are worth reading because it contains insights about why people who signed up for a remote digital health study (like a registry, for example) stuck with it long-term.
Finally, your organization is not effectively tapping into the HUGE reservoir of energy that peer networks represent. Peer-to-peer health is the focus of my work these days. Here's a 10-minute video (featuring a story about Erin Moore!) that captures what I mean:
How might you find ways to get the word out about the registry through existing networks of patients and caregivers? How might you gain the trust of key influencers in these peer communities, who can then act as your agents?
Now it's your turn: What advice do you have? If you have joined a patient registry, what motivated you? If you have hesitated or decided not to join, why? What could change your mind?
Image: Donate Your Data to Science, a CareCard by GoInvo.