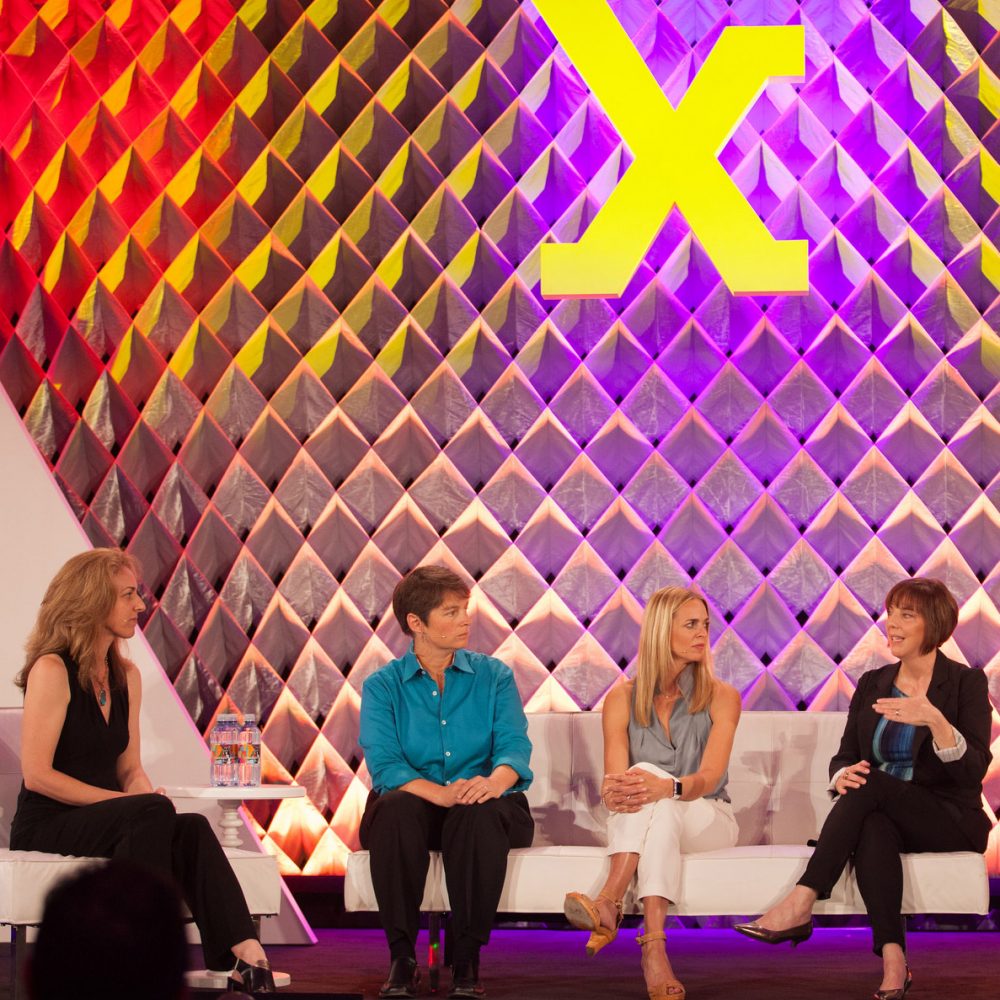 If you would like to invite me to speak at your event, please contact the Bright Sight Group.
Upcoming events:
April 19, 2018, in San Diego, CA: I will participate in the 2018 Quantified Self Cardiovascular Disease Symposium at the University of California, San Diego. (Read about previous Quantified Self Public Health symposia.)
April 26-27, 2018, in Washington, DC: The annual Health Datapalooza circus rolls back into town. Look for me in the crowd and on screen, featured in a video with my fellow HHS CTOs.
June 7, 2018, in Bethesda, MD: I will speak at the National Cancer Institute's Clinical Trials and Social Media workshop. The working title for my talk is "Share, Connect, Engage: Social Media as a Platform for Hope."
November 14-15, 2018, in Jacksonville, FL: I will speak at the annual conference of the Mayo Clinic Social Media Network.
Some past appearances:
March 24-25, 2018, in Washington, DC: I was a judge at George Hacks, a medical and assistive device makeathon organized by George Washington University students. (For background, check out my posts on how to judge an innovation, home health care hacks, and the HHS Invent Health initiative.)
November 17-19, 2017, in Cambridge, MA: I participated in the inaugural Data for Black Lives symposium at the MIT Media Lab. (My preview post: Access to data = access to power.)
May 20, 2017, in Boulder, CO: I spoke at the 8th annual GoldLab Symposium. (Here's the video.)
March 16, 2017, in Washington, DC: I spoke at the Smithsonian Lemelson Center for the Study of Invention and Innovation on the topic of do-it-yourself innovation in the hospital, featuring Tiffany Kelley and Anna Young.
September 16, 2016, in Palo Alto, CA: I spoke at Stanford Medicine X:
June 20, 2016, in Bethesda, MD: I spoke at the NIH symposium on Making Health, in honor of the National Week of Making.
April 5, 2016, in Boston, MA: I spoke at HxRefactored: Design, Technology, and Health. (Here's the video of my keynote.)