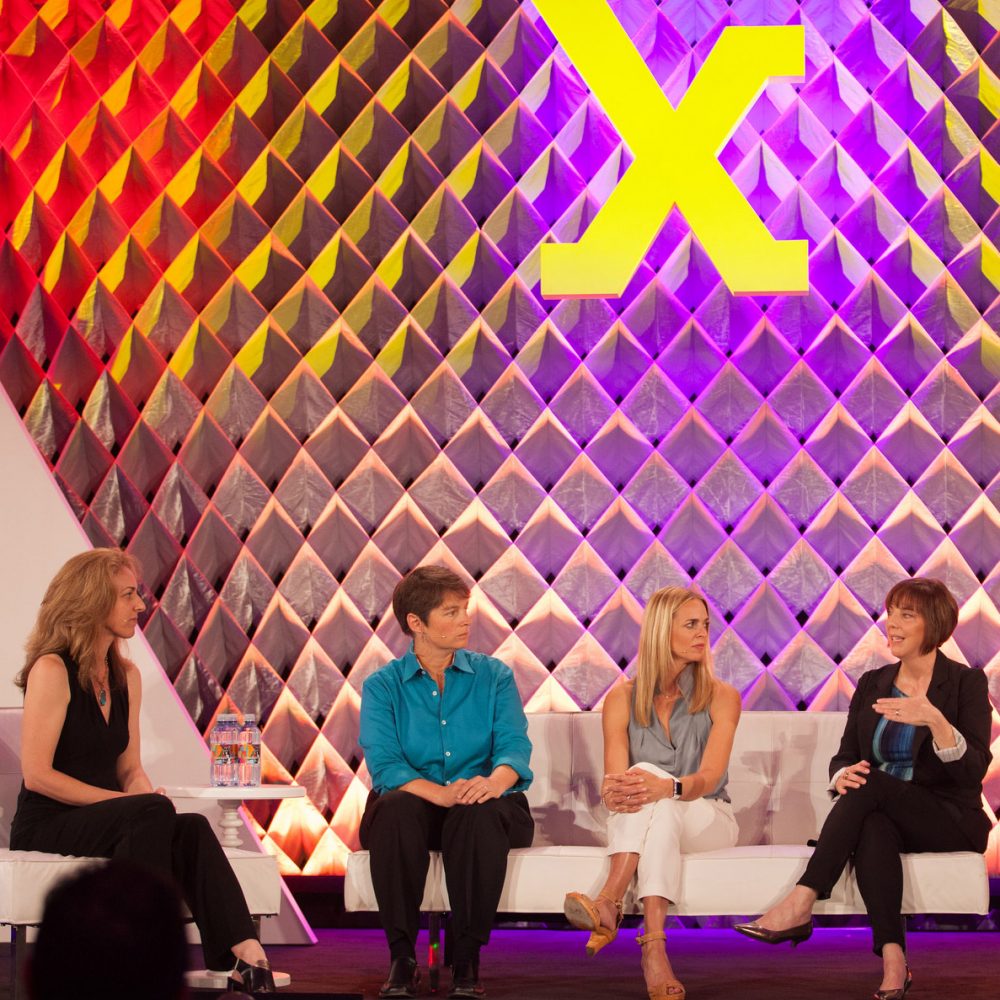 If you would like to invite me to speak at your event, please contact the Bright Sight Group.
Upcoming events:
October 22, 2018, in Grand Rapids, MI: I will speak at the West Michigan Summit.
October 23-24, 2018, in Washington, DC: I will attend the Milken Institute's Future of Health Summit 2018.
November 14-15, 2018, in Jacksonville, FL: I will speak at the annual conference of the Mayo Clinic Social Media Network.
Some past appearances:
June 14, 2018, in Detroit, MI: I spoke at an event hosted by Tech Town Detroit that focused on cross-sector collaboration, asking:
How do we keep our intake valves open to new ideas and fresh thinking?
What can we learn by bending conventional rules until they break or by studying the artists and hackers who invariably signal the future?
Where can we find unexpected partners?
After the keynote, the audience worked together in an interactive workshop designed by Joyce Lee, MD, MPH, and led by industry experts and innovators. Crain's Detroit Business published a Q&A that previews some of the topics I raised. You can also check out this Twitter moment devoted to the event and follow #MedHealthInnovation for ongoing discussions.
June 7, 2018, in Bethesda, MD: I spoke at the National Cancer Institute's event, "At the Crossroads of Social Media and Clinical Trials: A Workshop on the Future of Clinician, Patient and Community Engagement."  Symplur captured the tweets or you can search for #ClinicalTrialsSM on Twitter. The video from both days of the event is available on the NIH site and all the presenters' slides are now online, too.
April 26-27, 2018, in Washington, DC: I was featured in a video along with my fellow HHS CTOs at the annual Health Datapalooza.
April 19, 2018, in San Diego, CA: I participated in the 2018 Quantified Self Cardiovascular Disease Symposium at the University of California, San Diego. (Read about previous Quantified Self Public Health symposia.)
March 24-25, 2018, in Washington, DC: I was a judge at George Hacks, a medical and assistive device makeathon organized by George Washington University students. (For background, check out my posts on how to judge an innovation, home health care hacks, and the HHS Invent Health initiative.)
November 17-19, 2017, in Cambridge, MA: I participated in the inaugural Data for Black Lives symposium at the MIT Media Lab. (My preview post: Access to data = access to power.)
May 20, 2017, in Boulder, CO: I spoke at the 8th annual GoldLab Symposium. (Here's the video.)
March 16, 2017, in Washington, DC: I spoke at the Smithsonian Lemelson Center for the Study of Invention and Innovation on the topic of do-it-yourself innovation in the hospital, featuring Tiffany Kelley and Anna Young.
September 16, 2016, in Palo Alto, CA: I spoke at Stanford Medicine X:
June 20, 2016, in Bethesda, MD: I spoke at the NIH symposium on Making Health, in honor of the National Week of Making.
April 5, 2016, in Boston, MA: I spoke at HxRefactored: Design, Technology, and Health. (Here's the video of my keynote.)