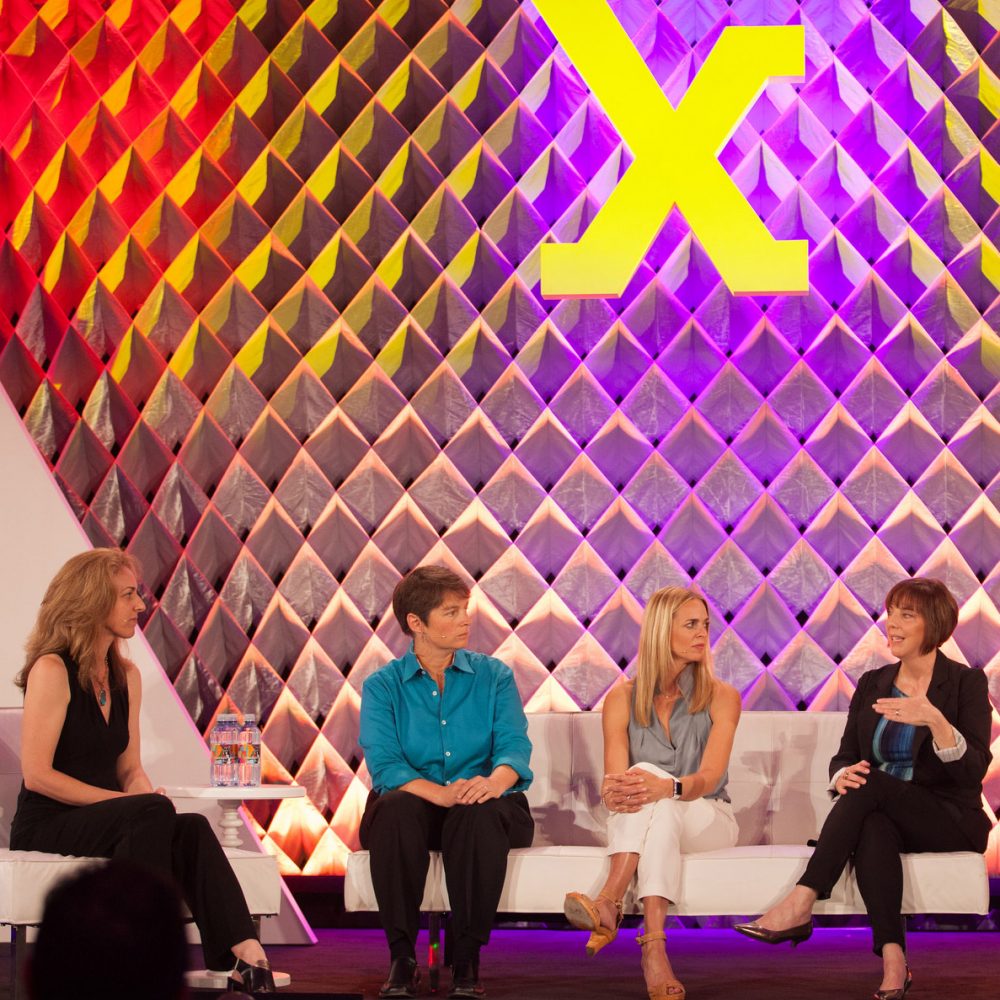 Every event is an opportunity for me to craft a unique presentation and make it as helpful and useful as possible for each audience.
One client wrote:
We received some really positive feedback from the event participants –  one person told us your talk was the best they had heard on the whole program which was fantastic to hear! As I'm sure you could tell from the active Q&A discussion, the audience was very engaged in the stories you told and was keen to learn from your experience driving innovation at HHS. I also think the way that you generalized your learnings made the content easy to translate from the gov/healthcare space to [other sectors], which worked particularly well for the audience.
If you would like to invite me to speak at your event, please contact the Bright Sight Group.
Upcoming events:
February 4, 2020, in Dallas, TX: I will speak at the Next Generation of Quality in Children's Healthcare Design Workshop being organized by the Children's Hospital Association.
March 24, 2020, in Toronto, Ontario: I will speak at the Patients and Caregivers Take on Technology conference, sponsored by AMS Healthcare, The Change Foundation, and The Ontario Caregiver Organization, and the Canadian Foundation for Healthcare Improvement.
Some past appearances:
December 6, 2019, in San Francisco, CA: I spoke at the Promoting Research in Social Media and Health Symposium.
October 29, 2019, in Bethesda, MD: I spoke at the National Institutes of Health All of Us Research Program Consortium.
September 16, 2019, in Seattle, WA: I spoke on a health data panel with Aneesh Chopra and Mona Siddiqui, MD, at the Blue Cross Blue Shield Western Leadership Conference. (See: "Why should anyone care about health data interoperability?")
June 20-21, 2019, in Seattle, WA: I spoke at Cambia Grove's Interoperability Summit: Empowering Consumers with Data. James Thorne of GeekWire captured some of what I said in this article, "Former HHS tech chief says biohackers are the 'Lewis and Clark' of healthcare data."  (For background, here are all my posts related to health data.)
June 3, 2019, in Washington, DC: I spoke at the Digital Health Promotion Executive Leadership Summit. (The live stream video isn't high quality but it's available on YouTube.)
March 7, 2019, in Washington, DC: I spoke at the annual meeting of the Society of Behavioral Medicine. (Here's the preview post for my talk: Building the evidence base for peer health advice.)
November 14-15, 2018, in Jacksonville, FL: I spoke at the annual conference of the Mayo Clinic Social Media Network. (Listen to my interview with Janet Kelly, previewing some of the topics I discussed in my keynote and here's a post with footnotes for my talk: Social media as a platform for hope.)
October 23-24, 2018, in Washington, DC: I was on a panel at the Milken Institute's Future of Health Summit 2018. My co-panelists Ilya Khalil, Deborah Kilpatrick, and Don Rucker and I talked about data as an engine of disruption in health care. (I wrote a preview post about what I planned to share and the video is now online.)
June 14, 2018, in Detroit, MI: I spoke at an event hosted by Tech Town Detroit that focused on cross-sector collaboration, asking:
How do we keep our intake valves open to new ideas and fresh thinking?
What can we learn by bending conventional rules until they break or by studying the artists and hackers who invariably signal the future?
Where can we find unexpected partners?
After the keynote, the audience worked together in an interactive workshop designed by Joyce Lee, MD, MPH, and led by industry experts and innovators. Crain's Detroit Business published a Q&A that previewed some of the topics I raised. You can also check out this Twitter moment devoted to the event and follow #MedHealthInnovation for ongoing discussions.
June 7, 2018, in Bethesda, MD: I spoke at the National Cancer Institute's event, "At the Crossroads of Social Media and Clinical Trials: A Workshop on the Future of Clinician, Patient and Community Engagement."  This was a well-documented event:
May 20, 2017, in Boulder, CO: I spoke at the 8th annual GoldLab Symposium.
September 16, 2016, in Palo Alto, CA: I spoke at Stanford Medicine X: