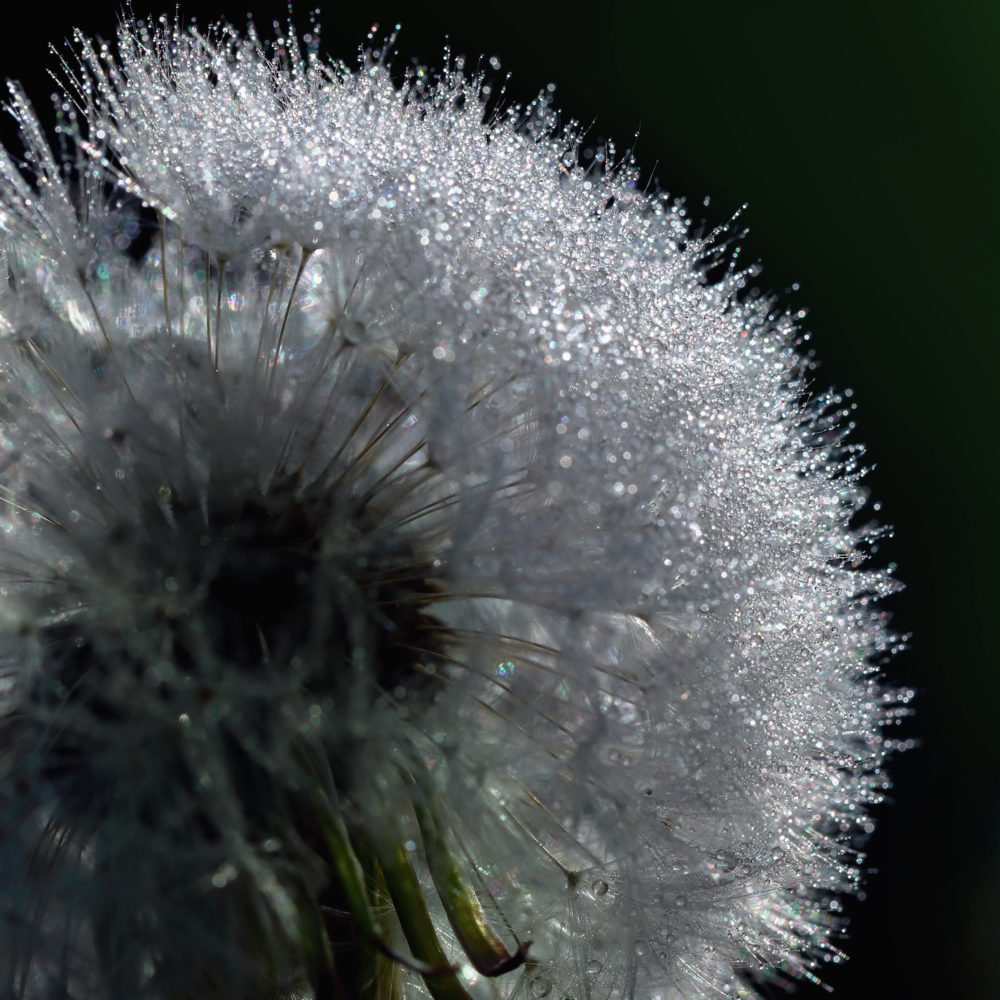 The biomedical research model has a blind spot. People living with a condition or disease are traditionally seen as passive sources of data, not active participants in the research. We as a society miss out on promising avenues of inquiry. It's time to widen our lens.
On August 12, I'll moderate a discussion about how to include peer-to-peer health insights and patient-generated data in clinical registries. It is part of a webinar series that is open to the public and offered free of charge thanks to funding from the Gordon and Betty Moore Foundation and support from the Council of Medical Specialty Societies and the Association of Academic Medical Colleges. Registration is required, so sign up now: Prioritizing Patient Engagement and Inclusion of Patient-Generated Covid-19 Data.
Here's how the series organizers frame the overarching issues we face:
The Covid-19 crisis has exposed the limitations in our research and dissemination enterprise. Given the lack of timely evidence-based information about diagnosis and treatment of Covid-19, front-line clinicians are using social media and clinical anecdote to identify promising diagnostic and treatment strategies. The current crisis and the likely second wave that will follow presents an important and timely opportunity to focus clinical registries and clinical repositories on providing timely answers to front-line clinicians, researchers, and policymakers.

To address the current pandemic, we would use the broadly defined AHRQ definition of a registry:

An organized system that uses observational study methods to collect uniform data (clinical and other) to evaluate specified outcomes for a population defined by a particular disease, condition, or exposure, and that serves one or more predetermined scientific, clinical, or policy purposes.

Clinical registries support research and discovery through data abstraction and extraction from electronic sources, including electronic health records (EHRs), claims data, and clinician-entered data. Existing registry platforms could be redeployed to support surveillance efforts with special consideration for patients at highest risk (e.g., ASCO cancer registry). Clinical registries can also utilize multiple sources of information to coordinate efforts across specialties, including American College of Radiology's efforts to assess the importance of prognostic information from chest imaging, along with other lab and metadata for current and future research. To better understand the long-term impact of Covid-19 infection, clinical registries could be used to assess health status and related disability from survivors.
The organizers reached out to me to help bring patient voices into the conversation. I'm honored to have been able to recruit a stellar panel:
Gina Assaf is an independent digital strategist, researcher, and designer for the humanitarian and global aid sector. She has worked for both Silicon Valley tech companies and Global Aid and humanitarian organizations such as the United Nations, IRC, World Bank, USAID contractors, Intuit, and GitHub. She has conducted design research and technology design for multiple sectors including financial, education, agriculture, and global health. She is an expert in conducting human-centered design and research methods. She is currently leading the Patient-Led Research Group within Body Politic where the team launched a survey and produced a report to describe and report on the COVID19 long hauler experience. It was the first patient-led research on the long hauler experience and was featured by several media outlets such as the Atlantic, the Guardian, and NPR. It was also cited in medical journals like the British Medical Journal and Fatigue. She is currently working with the team on the second survey exploring in more depth neurological symptoms, antibody testing, mental health implications, and diagnostics in prolonged COVID-19 recoveries. Twitter: @GinaAssaf
Hannah Davis is a research artist and generative musician working with data and machine learning. Pre-COVID, she was a speaker on topics like bias in machine learning, subjective data, and algorithmic music at places such as The Library of Congress, Bell Labs, and the Women in Data Science conference. She is a researcher with the Patient-Led Research Group. Twitter: @ahandvanish
Emily Sirotich is a PhD student in Health Research Methodology at McMaster University in Hamilton, Canada. Ms. Sirotich is passionate about data collection and patient/community engagement in all aspects of research. Her research interests include guideline development, rare diseases, and rheumatological disorders. Ms. Sirotich is also a Steering Committee member of the COVID-19 Global Rheumatology Alliance and Board Member of the Canadian Arthritis Patient Alliance. Twitter: @EmilySirotich
Gary Wolf is the co-founder of The Quantified Self, a global collaboration among users and makers of self-tracking tools exploring "self-knowledge through numbers." His work has appeared in The Best American Science Writing, The Best American Science and Nature Writing, Wired Magazine, The New York Times Magazine, and other publications. His academic research and perspective articles about self-research and self-tracking have appeared in Frontiers in Computer Science, Journal of Circadian Rhythms, and BMJ Open. In 2005-2006 he was a John S. Knight Fellow at Stanford University. In 2010, he was awarded the AAAS Kavli Science Journalism prize. In 2016 he was inaugurated as a visiting professor in the Professorship New Business & ICT of Hanze University of Applied Sciences, Groningen, where he and Dr. Martijn de Groot established the Quantified Self Institute. He is a board member of the Open Humans Foundation, and a founding board member of Article 27, a nonprofit supporting participation in science. Twitter: @quantifiedself and @agaricus
My Twitter handle is @SusannahFox and you can follow the webinar series hashtag: #COVIDregistries.
During our panel on August 12, we aim to reframe and broaden the discussion, asking, for example: If the pandemic continues for a decade or more, what skills do we need to build? What tools do we need to deploy? How might we diversify our response and build scientific capacity in our population as well as in our clinics and labs? What actions can existing registries take to include patient perspectives?
Here's my perspective:
COVID-19 patients and the people caring for them have been dropped into a maze with no map and no compass. But there are glimmers of light as they stumble forward, calling out to find each other, often on social media platforms.
That's stage one of what I call peer-to-peer health care, when people begin to find each other and start trading stories. They can gather strength and expertise in community, whether the focus is prevention, treatment, or recovery.
Some people have advanced to stage two of peer-to-peer health care. They have begun to build tools, like clinical registries, symptom trackers, and peer communities. People are sharing their solutions for home care and infection control. Researchers are sharing preprints of their findings. Social media platforms collapse the boundaries between people who don't yet, but should, know about each other so they can solve problems together.
Stage three is when people with resources and professional expertise take notice. Researchers are collaborating as never before, creating platforms and data collection tools to formalize the work that laypeople are doing to document their experiences and look for clues. Others are retooling to take advantage of a new era of investigation that demands cross-disciplinary collaboration.
For example, patients in Asia and Europe identified an odd symptom: the loss of the ability to taste and smell. Clinicians and scientists believed them and verified it.
Belief in the truth of a patient's lived experience is a leap that doesn't always get made in health care. Symptoms go unreported on a chart or are discredited, not because clinicians are ignoring the input, necessarily, but because they are busy or they misunderstand.They are trained to listen and yet still can't hear what someone is trying to say. Plus, being new to illness or unused to fatigue can make it hard for a patient to know what to pay attention to or how to explain it. That's why it is important for people to learn how to find each other, online or offline, and gain the observation and tracking skills they need to effectively describe what is happening.
There are still too many unknowns about COVID-19. Who else is trying to tell us something, but clinicians and scientists are missing the signal? How might we tune into their frequencies and learn from their experiences? How might we create a new research paradigm that is flexible and open enough to include everyone and rigorous enough to yield actionable findings?
To put it bluntly: How might we stop looking for our keys under the streetlamp because that's where the light is shining? To me, that's what relying on electronic health record data looks like in the age of COVID-19. We need to widen the lens of biomedical research and get creative, particularly in a fast-moving, unpredictable situation like a global pandemic.
For people who would like to dig in further in advance of the webinar, Gary, Emily, Hannah, Gina, and I collected the following background readings:
What questions or comments do you have for us, in advance of the webinar? What topics, data, examples would you bring to this audience of clinicians, researchers, patient advocates, funders, and other interested parties?
Image credit: Dandelion seed, by Charlie Marshall on Flickr. I chose this image for its beauty and symbolism — every seed carries potential, just as every person does, too. I also like the symbolism of a flower that is seen as a weed. Peer-to-peer health care is growing up between the cracks of the mainstream system like a tenacious, beautiful weed. How might we unleash and nurture these powerful seeds of change?