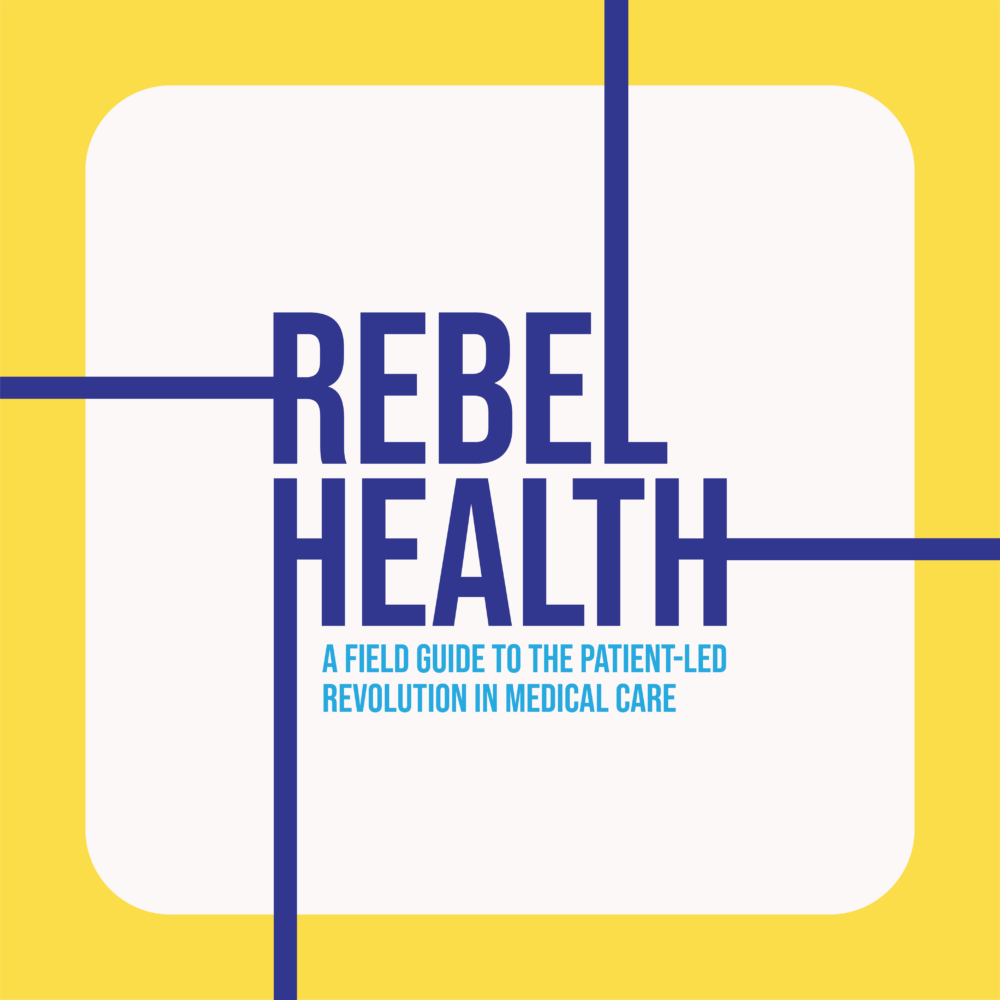 I am thrilled to announce the title of my book:
Rebel Health
A field guide to the patient-led revolution in medical care
It will be published in February 2024 by MIT Press and is available for pre-order from your favorite retailer (click on Barnes & Noble, Amazon, Books a Million, etc.)
Two groups of people will benefit from reading Rebel Health:
Anyone who feels alone, forgotten, or lost in the shadows of suffering, whether they are navigating a new diagnosis or life with a chronic condition. Patients, survivors, and caregivers will learn new skills and how to deploy them for themselves and their loved ones.
Anyone working inside health care who is fed up with the status quo. If they are ready to create positive change – improve health outcomes, keep people safe, find effective treatments, or bring better products and services to the market – they need new allies and strategies. Rebels are standing by to help.
Health care needs to invite the rebels inside, to connect them with the resources they need to test and scale their ideas. Rebel Health is a how-to guide.
If you can't wait until February, my Harvard Business Review article, "How Chronic-Disease Patients Are Innovating Together Online," previews some of the insights I develop in Rebel Health. This video about peer-to-peer health care, produced with Reframe Health, is another resource to check out. And here's a list of patient-, survivor-, and caregiver-led organizations and companies.
You can read about the four archetypes I discuss in the book: Seekers, Networkers, Solvers, and Champions. Please join the conversation! Comments are always open.
Sign up for updates, including a chance to join a sneak preview book club this fall:
Image by Clara Ganz