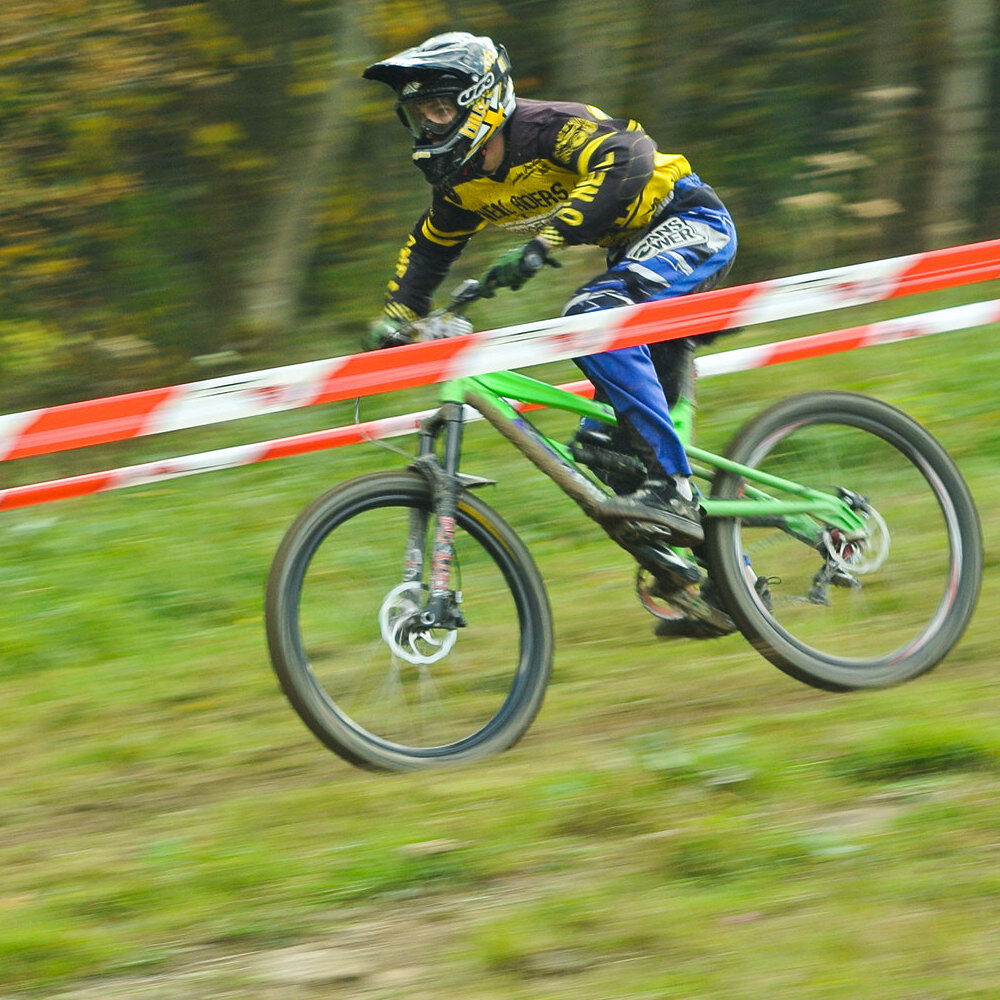 A friend recently shared the following story of his successful navigation of the American health care system to get innovative treatment for his ankle. I was so impressed that I thought I'd post it here as a beacon for anyone else searching for answers about the same challenges he has faced. It's pretty geeky and detailed, but hey, that's what a peer patient would want AND that's what this blog is all about!
If a search landed you here: Welcome! If you have any questions, please write a comment and my friend will answer as best he can.
Hello friends,
At age 38 I'm recovering from my eighth ankle surgery. Growing up I was always playing sports at various levels. I'm a former professional race car driver, recreational mountaineer, national champion downhill mountain biker and state champion soccer player. Now as a father of two young children I need to walk, run, jump and play whatever they want to as well as snowboard or ride my bike occasionally. All pain-free of course.
My hope is to share my treatment story about how I continue to overcome significant ankle pain caused by Trevor's disease and severe cartilage degradation.
After getting opinions from nearly 30 of the best ankle specialists in the U.S. and Germany, I got tired of hearing that my only options were ankle fusion or joint replacement. At the time I was getting all these expert opinions I was in my early 30s and neither option was actually going to solve my problem. Ankle joint replacements are for people far less active and usually further along in life's journey (70+ years young). I'm hoping to crack triple digits and live to 100. Fusing my ankle joint guaranteed knee, hip and back problems as well as significant pain in other areas of my body.
I decided to become a topic expert on human cartilage transplants in the ankle as well as bone spurs on the tibia and talus that prevented range of motion.
My strategy was simple: remove bone spurs blocking range of motion (dorsiflexion and plantar flexion) and implant human cartilage where bone surfaces rub/bear weight in the ankle joint. After an extensive search I found a doctor that respected what I felt in my own body, my prior surgical experiences and the research I had done. I was very specific about where I wanted bone removed as well as where I wanted human cartilage implanted. In my case, I wanted human cartilage because I believe it has the highest likelihood to grow and mesh with my body versus something grown in a lab or another foreign substance.
My most recent four surgeries enacted the plan. Remove bone spurs that blocked range of motion and implant donor, juvenile, human cartilage (DeNovo, made by Zimmer) to prevent future arthritic pain caused by bone-on-bone contact in the joint. The cartilage was placed on the front underside of my tibia as well as the front and top of my talar dome.
While every person's body is different, one of the keys in my case was not bearing weight on my ankle for a full 12 weeks after surgery to allow the cartilage time to adhere to the bone. Some doctors say you only need 6 weeks of non-weight bearing, others say you need 12 weeks. For me, I erred on the side of caution with more time to allow the cells to heal, grow and adhere to my bone surfaces.
Besides, in the long game of life the difference between 6 and 12 weeks is nothing if it means I can live a pain-free, somewhat normal life walking or running with my kids.
Another reason I went 12 weeks instead of 6 non-weight-bearing is because I had cartilage implanted on the underside of my tibia. Many of the doctors, including the one that operated on me, were openly skeptical about it adhering to the underside of my tibia. Good news, in my case: after three years the implanted cartilage on the underside of my Tibia is still there.
Think of your ankle joint as a peanut butter and jelly sandwich.
After you put the PB and J on the bread and squeeze the two pieces of bread together, all the PB and J comes out the sides. Your tibia and talus bones are the bread and the cartilage transplant is the peanut butter and jelly. Not wanting the good stuff to squish out the sides, I went with the long game and 12 weeks with no weight-bearing activity.
Another key of my ongoing journey is my laser focused physical therapy (PT) regime. While the PT was somewhat similar after each of the recent four surgeries, there were also changes I made when listening to my body, such as when I was pushing too hard. Over the years I've learned there are different types of pain and the sensations/feelings associated to them. There is a difference between a pain sensation of "stop you're doing damage" and "I'm sore due to a good workout." Everyone's body/thresholds are different and all I can recommend is that you listen to your body. That said, do not let pain deter your long-term goals/strategy. It's a balance and it will be painful or uncomfortable, but that's part of healing. Also, do not try to jump, run or any other high impact activity on week 12, 13 or 14. Ease back into these things and while everyone's body is different, I didn't touch light jogging until almost 8 months post op (remember my PB & J example above).
Here is a brief overview of what worked for me:
0 – 2 weeks post op, no movement stay in cast
2 – 3 weeks post op, no weight bearing, no PT bands, foot and ankle joint movement exercises from a seated position, this also depends on how your incisions are healing and if you still have stitches in. 3 days per week, M, W, F, Sat and Sun off days
3 – 6 weeks post op, no weight bearing, no PT bands, seated position ankle exercises and layer in non-weight bearing exercises to maintain strength in your other leg muscles (quad, hamstring, butt, etc. which your PT can prescribe). Exercising other leg muscles non weight bearing makes your recovery faster once you can bear weight. 3 days per week, M, W, F, Sat and Sun off days
6 – 12 weeks post op, exact same as 3 – 6 week regime, but add in PT band resistance exercises for ankle strengthening, still no weight bearing, done in seated position.
12 weeks+, listen to your physical therapist and your body and build in weight bearing exercises at a slow pace.
Last but certainly not least: insurance coverage.
What medical treatment journey would be complete without the joy of the U.S. insurance system? I could write a book on this section alone as anyone that has unique conditions can.
My soapbox, vent moment: the U.S. insurance system is a complete mess and the patient is not a priority.
Now back to the facts. The DeNovo juvenile cartilage implants are not covered by Cigna insurance as they are considered experimental. During the insurance appeal process back in 2018 I called Zimmer and they provided me with clinical data for a study they were running on around 200 ankle patients in order to try and gain insurance approval. Back then, my insurance company denied coverage. The first surgery in 2018 each package cost around $12,000. In my last surgery, six weeks ago, the price had come down to $4,250 per package. I have not checked with Zimmer directly on the status of their trial and insurance approval, so I would recommend you do that if this is a possible treatment option for you.
You can also have your doctor write a letter of necessity to the insurance company to help your cause. This could help gain approval if you have insurance through an employer and the company you work for is self-insured. Meaning your insurance card might say Cigna, Anthem or any other insurance company, but your employer is merely using them to administer the health coverage program and actually pays out of pocket for employee health costs.
In simple summary, never give up as your health, happiness and being pain free are worth fighting for! Hopefully my story helps anyone else affected by this unique and painful situation. This is a long game. It's mental just as much as it is physical and requires patience as well as perseverance. See you out there as we collectively enjoy the journey of life together. If you have more questions or would like to chat, feel free to add feedback here and I'll do my best to respond quickly.
Sincerely,
A friend sharing his experiences with the hope of preventing pain and empowering perseverance
Further details below.
Timeline:
6/24/1994- 1st surgery
1/19/1996- 2nd surgery
2003- 3rd surgery
5/20/13- 4th surgery
6/19/18- 5th surgery, Fox Valley Orthopedics, Geneva, Illinois, surgeon Eric K. Bartel
3/5/19- 6th surgery, Fox Valley Orthopedics, Geneva, Illinois, surgeon Eric K. Bartel
3/6/20- 7th surgery, Fox Valley Orthopedics, Geneva, Illinois, surgeon Eric K. Bartel
8/20/21- 8th surgery, Fox Valley Orthopedics, Geneva, Illinois, surgeon Eric K. Bartel
Key Search Words:
Ankle cartilage transplants
Trevor's Disease
Ankle arthritis treatment
DeNovo
Particulated juvenile cartilage allograft transplantation
Ankle cartilage repair
Juvenile cartilage
Osteochondral lesion
Talus bone spurs
Tibia bone spurs
Ankle cartilage loss
Particulated Juvenile Cartilage Allograft Transplantation (PJCAT)
osteochondral lesions of the talus (OLTs)
Article Links:
If you'd like to learn more about how to find other people who share your symptoms or health condition, I recommend reading Matt Might's guide to using the internet to find a patient match.
Image: WBS Kyčerka, by Martin Dvoracek on Flickr. I chose this image of a mountain bike racer to symbolize my friend's past & hopefully future athletic pursuits.