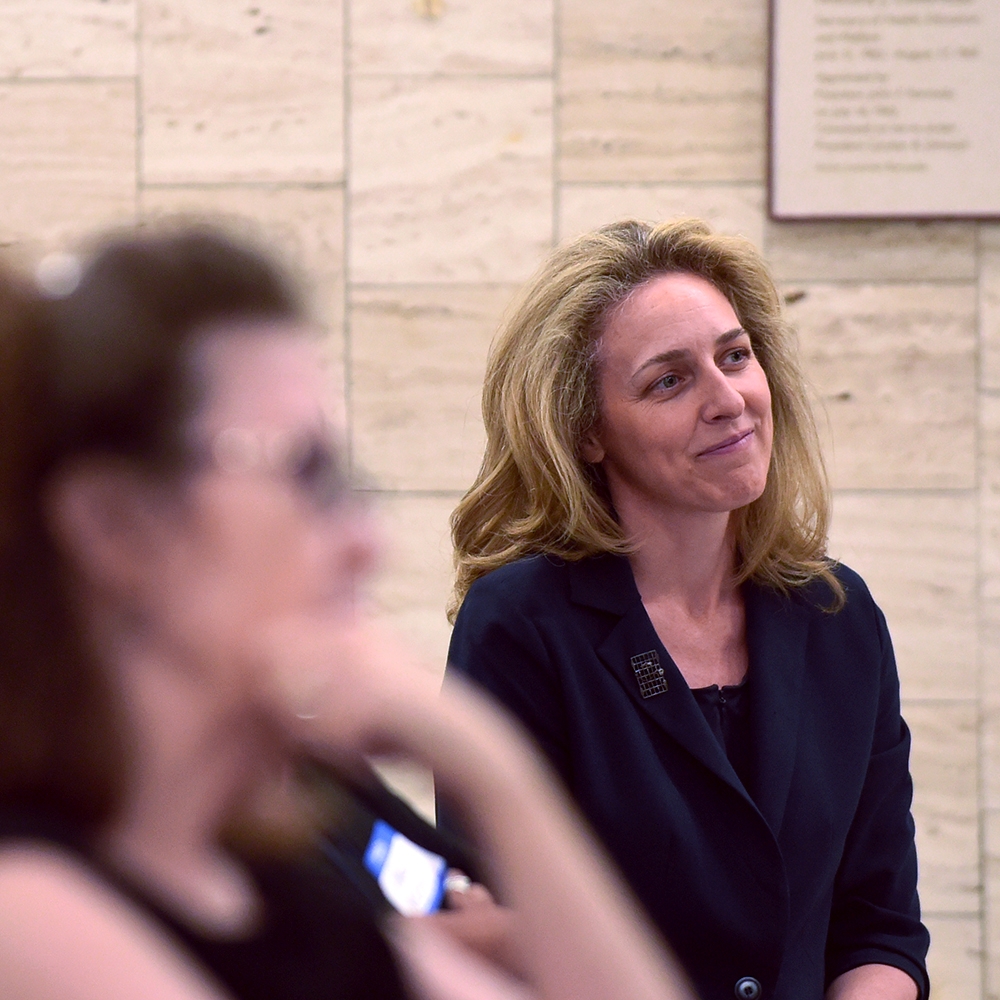 For tax purposes, I recently added up all the various sources of income I'd received in 2017. It was a real hodge-podge of a year since I left my appointment at the U.S. Department of Health and Human Services (HHS) and started working on my own projects again. This exercise brought home the lesson that dollars and cents do not add up to someone's value in the world. My income definitely did not reflect my impact on my family, community, or industry.
So, after closing out my financial review, I created an impact review, looking back at how I spent my time over the last 12+ months, * asking:
Was the work useful, soul enriching, or on my mission path?
Did it have a positive impact on the world, an organization, another individual, myself?
Would I seek to do something similar in the next five years?
* I decided to be generous to myself and include the work I did in the last 3 months of 2016 since it came to fruition in 2017.
I started looking around for other examples of financial/impact statements and found Warren Buffet's annual shareholder letters. He details wins and losses, sprinkling lessons learned throughout. They make excellent reading if you haven't ever dipped into them. You don't need to be an investor to learn from his experiences.
I'm not brave enough (yet) to post my full income and impact statements, and, as an independent advisor, I don't have shareholders. But I do have a kitchen cabinet – the people I turn to for advice and who, I hope, benefit from being part of the work I do. And I have you, dear reader. I hope you'll let me know what you think about the issues and lessons I share below.
____________________________
Dear shareholders,
The past year has been one of service and exploration, in nearly equal portions.
In January 2017, I closed out my national public service as the CTO at HHS in the Obama Administration. I also closed out five weeks of civic duty as a grand juror in Washington, DC. At the close of 2017, I served as a caregiver to my parents. In between, I ventured into new lines of work, launched a new video and public awareness campaign, took on advisory and consultant roles, and rekindled my public speaking and survey research practices.
Every year brings triumphs and setbacks, but this year was particularly challenging for the world and for me, personally. I learned that planting a seed of change is an act of faith.
For example, in the waning months of 2016, before we knew the outcome of the election, HHS Secretary Sylvia Burwell asked each of us in the leadership to submit a memo that would be given to the next Secretary, essentially proposing where to take our portfolios next. I wrote that memo and also asked my friend Len Polizzotto, a corporate strategist and innovator, to train my team so they would be ready to pitch themselves and their own projects to the incoming leadership. The team also created a public "yearbook" to capture the Office of the CTO's accomplishments. Few people understand the depth and breadth of the programs and this document could serve as an introduction to the incoming HHS leaders, whoever they turned out to be.
I was proud to leave the HHS Office of the CTO in excellent shape, with a stellar team in place to carry forward the work of innovation and open data. The seeds I helped plant back in January came to fruition: the current Administration prioritized hiring a CTO for HHS and the portfolio is expanding in ways I hoped it would, including the creation of a Chief Data Officer role. This is an exceptional outcome and a win for the American people. The current Administration otherwise rejected much of the Obama Administration's legacy, particularly at HHS.
On another plane entirely, serving as a grand juror was one of the most horrifying and frustrating experiences of my life so far. Jurors are treated like fodder and subjected daily to violent, upsetting images and testimony. One way I fought despair was to involve my fellow jurors in a design exercise. I conducted a survey, asking: What is the best thing about serving on grand jury? What would you change if you could? I used the responses to the first question to write a welcome letter that could be used in new juror orientation, to encourage people to look for silver linings in their service. I collaborated with another juror on a report to the supervising attorney on ways to improve the experience, based on responses to the second question. We never heard back on either front.
However, I recently found out from a friend who served as a grand juror this winter that my letter was read to them during orientation. The supervising attorney had never responded to my email, nor did she credit me when she read the letter. But the seed of change I planted in January came to fruition.
In the loss column, I spent too much time worrying about how I would make money this year. I also made some panic decisions, which led to even greater losses of time, a more precious commodity. I accepted low-impact, off-mission work at below-market rates.
I learned that I should look for ways to have impact instead of looking for ways to make near-term revenue. By contrast, the pro bono work I did this year was high-impact and highly satisfying. For example, I experimented with gathering peer health advice on behalf of a friend facing brain surgery and it was one of the most enriching experiences of 2017.
On multiple occasions I made the mistake of starting work without first agreeing on its scope or negotiating a contract. This led to frustration, lost time, and lost opportunities.
One of the worries that I have about being unaffiliated with a larger entity is that I have no infrastructure to back me up. I have no legal department or formal advisors to review deals. I will seek advice about this from peer advisors in the coming months.
The upside of independence is that I can be selective. I was careful this year to only enter long-term agreements with organizations whose missions align with mine, and whose leaders demonstrate personal integrity. Some of those organizations include: Cambia Health Solutions, Hope for Henry, and Hopelab. Their CEOs – Mark Ganz, Laurie Strongin, and Margaret Laws – are three people I would follow into battle. I plan to add to this client list in the coming year. To do that I need to document and articulate the impact I have had on each organization.
I also engaged in short-term consulting work, such as one-day design sessions on topics like innovation in the care of older adults, pediatric care, emergency room care, and product design. These sessions are fun for someone like me – an extrovert with more ideas than I know what to do with – and clients were appreciative of my insights and energy.
Public speaking is another form of short-term consulting, bringing my experience and ideas to groups of people looking for inspiration and fuel for their own fires. This year I took the stage at symposia related to biotech, housing design for older adults, health communication, health research, nursing, hardware design, health insurance, and banking.
Writing the script for a cartoon video about peer health advice meant that I had to boil down my ideas and research to a tight 1,500 words. Sharing the video with the world forced me to face potential naysayers and critics. So far, so good on that score: One academic researcher said it was too "pop" for him to endorse, which made me smile since I have been told in the past that my writing is too serious and wonky for mainstream audiences. Three organizations have approached me for advice about how to incorporate peer health advice into their work, so that is a potential line of business in the coming year.
This brings me to another lesson: Nobody is going to come looking for your insights. And people can't join your cause if you don't broadcast what you are trying to achieve. By documenting your work, you better understand it and are then able to share your ideas more effectively. You have to raise your lamp high.
At HHS, we did that by blogging and memorializing the year's accomplishments in a publication. For myself, I launched the video, relaunched my website, and started blogging again, including the publication of a monthly Now page that sends a message out to the universe about my current mission. I also continue to tweet and to add to my Storify collections (news of that platform's imminent shutdown has prompted me to park all the links at Wakelet). In the coming year I hope to publish articles in more mainstream outlets.
The flexibility of my current work situation allowed me to devote the majority of October, November, and December to caring for my father. I leaned into that work with my whole heart and learned deep, searing lessons about clinical trials, hospitals, senior care centers, palliative care, medication management, and end of life, just to name the top six topics that come to mind. I learned the promise and the limits of peer health advice in acute situations.
Finally, I continue to rely on my peer mentors and provide advice to my mentees. I could not do this work without the support, guidance, and inspiration that this group of people provides. In asking for advice, I am forced to think deeply about the problem I am trying to solve. In giving advice, I am able to see my own work life in a new light.
Again, 2017 was a year of service and exploration. I look forward to the adventures that 2018 will bring!
(Photo credit: Christopher Smith, U.S. Department of Health and Human Services)