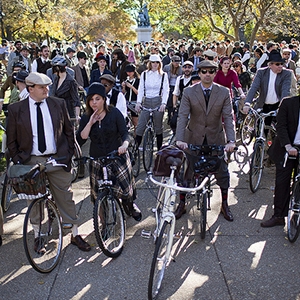 The internet gives us access not only to information, but also to each other. That deceptively simple insight, gained from years of research, contains so much of the hope I have for the future of health and health care.
When we get sick or receive a new diagnosis, we often feel alone, but we shouldn't. There are people who have been in the same situation and are eager to help if they only knew how to find us. I saw this over and over in my fieldwork in communities of people living with rare or life-changing diagnoses. They shared information, data, and tools with each other, building a knowledge base that empowered everyone who had access to it.
As my career expanded, I widened my lens and found the same pattern among people living with common health conditions – and even among entrepreneurs and government workers who were tackling business challenges, not personal health problems. The more you share your questions and prototypes, the faster you will solve and iterate toward health (or a great final product). And the sooner you can tap into a network of peers, the better off you will be.
I'm now collecting advice from people who have traveled this path, who have bushwhacked their way through the wilderness and found the peer advice they needed. How did they find their people?
Dr. Danny Sands famously gave E-patient Dave a prescription to join an online patient community when he was diagnosed with cancer, which provided the answers he needed when choosing treatments (and which his oncologist credits with saving his life). Emily Kramer-Golinkoff stumbled on a blog written by someone else living with cystic fibrosis and hungrily read every post, setting her on a new path toward more effective management of her disease thanks to her "entourage" of fellow patients. The Heywood brothers created their own network for people living with ALS, now a hub for discovery and research across multiple conditions. Others searched online for years, looking in vain for their allies, trying new combinations of words until Eureka! They found a community.
If you've ever found peers — online or offline, even just one person, even to answer one question – please share with me in the comments how you did it. If you have searched, but never found anyone, I want to hear about that, too. Thank you!