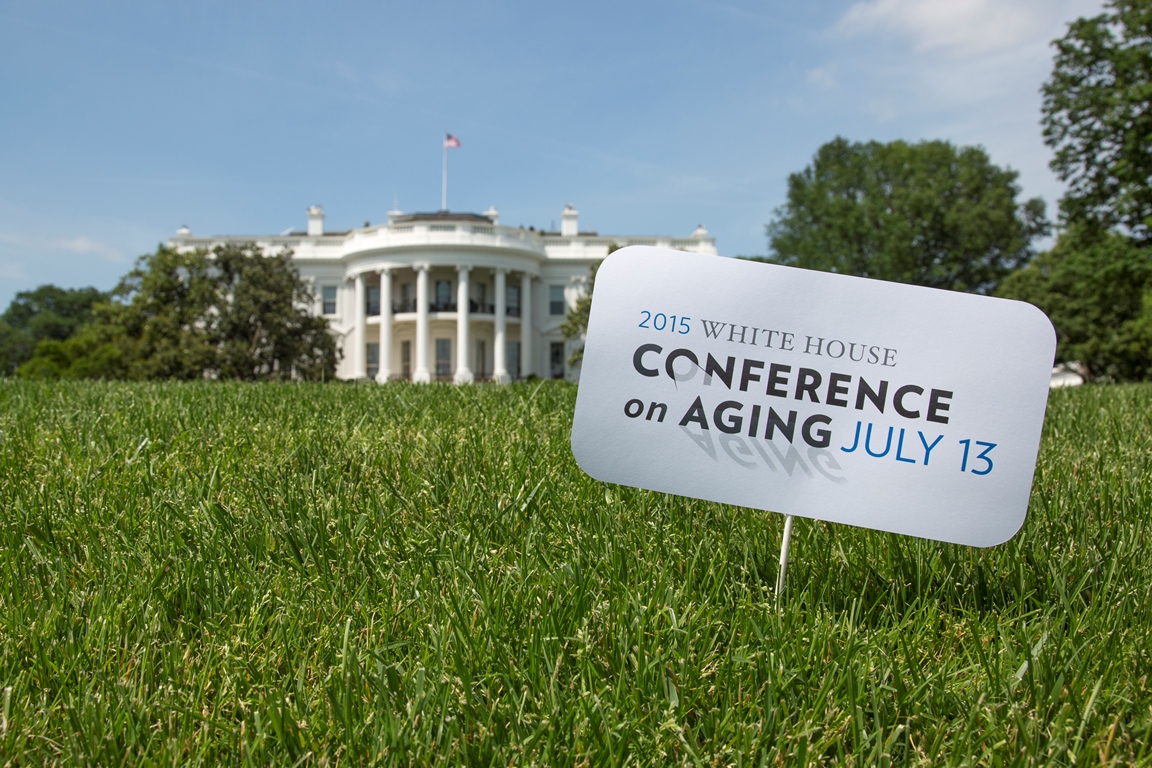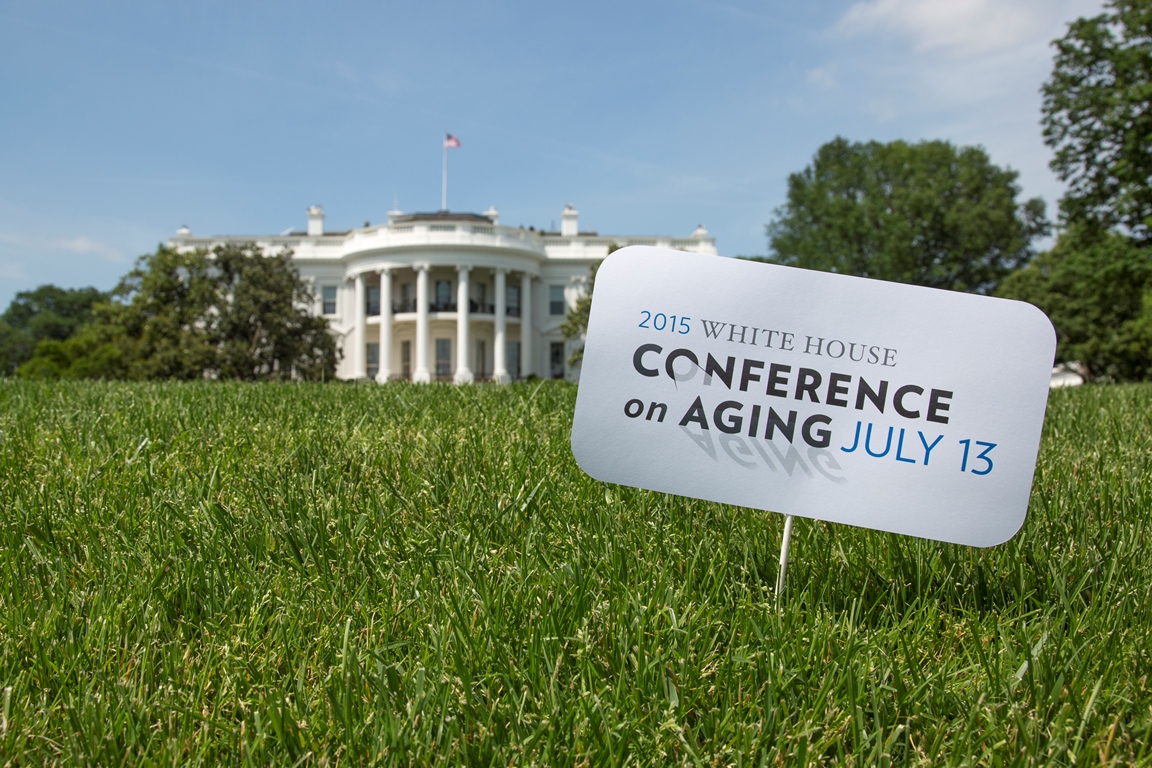 The White House Conference on Aging only happens once every ten years — and it's happening tomorrow.
The program begins at 10 a.m. ET on Monday, July 13, and will be livestreamed: https://www.whitehouse.gov/live
I'll be on a panel in the late afternoon talking about technology and the future of aging, directly after Tim Brown and Barbara Beskind discuss universal design. (Read this Wall Street Journal article about some of Beskind's ideas.)
Time will be short, but here are three topics I'm hoping to cover:
The value of having access to claims data through Medicare's Blue Button program. Once someone has downloaded their data, they can check the accuracy of their health claims record, bring a copy along when traveling or getting a second opinion, and share it with trusted caregivers. This is just the beginning of what's possible when we give people access to their data.
Usability studies show that when websites are optimized for older users, young people navigate them more quickly and easily, too. How might we leverage this insight for other technology design projects? On a personal note, in the 1990s I used to bring my laptop over to my grandmother's house to watch her navigate any site that I was working on. She was a fantastic beta tester.
We are a nation of makers. Let's recognize, encourage, and learn from people who solve home health care problems in creative, low-tech ways. Let's also bring cutting-edge tools like 3D printing and the manufacturing capabilities available at places like TechShops to the challenges we face as our nation ages.
To quote Secretary Sylvia Burwell:
"We need a cultural change in our view of aging that recognizes older adults bring experience and value to our communities that strengthen our society and can solve social problems.
In other words, it's time to shift the conversation from one that assumes an aging population will overwhelm us to one that recognizes older adults as an asset to our country and celebrates their contributions to improve lives for all generations."
There will be over 500 "watch parties" all over the country and the White House wants to include as many people in the conversation online as possible. Please join the conversation online by using the hashtag #WHCOA.
Here is the full agenda:
White House Conference on Aging
July 13, 2015
Welcome
VALERIE JARRETT
Senior Advisor and Assistant to the President
for Intergovernmental Affairs and Public Engagement
Introduced by BERNARD NASH
Caregiving in America Panel
Moderator: DAVID HYDE PIERCE, Actor
SECRETARY ROBERT A. MCDONALD, U.S. Department of Veterans Affairs
AI-JEN POO, Caring Across Generations
HARRY LEIDER, Walgreens
FRANK FERNANDEZ, BluePlus, BCBS Minnesota Foundation
BRITNEE FERGINS, Caregiver
Video Highlights
SECRETARY SYLVIA MATTHEWS BURWELL
U.S. Department of Health and Human Services
Remarks
PRESIDENT BARACK OBAMA
Introduced by VICKIE ELISA
Planning for Financial Security at Every Age Panel
Moderator: SECRETARY TOM PEREZ, U.S. Department of Labor
JEAN CHATZKY, AARP Financial Ambassador
VICKIE ELISA, Mothers' Voices Georgia
ROBIN DIAMONTE, United Technologies Corporation
ANDY SIEG, Bank of America
Remarks
NORA SUPER
Executive Director of the 2015 White House Conference on Aging
Remarks
CECILIA MUÑOZ
Assistant to the President and Director of the Domestic Policy Council
Armchair Conversation: Innovations in Aging
DJ PATIL, White House Office of Science and Technology Policy
JOE COUGHLIN, MIT AgeLab
ANITA ROTH, Airbnb
SETH STERNBERG, Honor
Lightning Talk: Disrupting Aging
JO ANN JENKINS, AARP
Armchair Conversation: Nutrition and Aging
SECRETARY TOM VILSACK, U.S. Department of Agriculture
ELLIE HOLLANDER, Meals on Wheels
The Power of Intergenerational Connections and Healthy Aging Panel
Moderator: MICHAEL SMITH, WebMD
DIANA NYAD, Professional Athlete
VICE ADMIRAL VIVEK MURTHY, U.S. Surgeon General
MAYOR MATT HAYEK, Iowa City, IA
KEVIN WASHINGTON, YMCA
FERNANDO TORRES-GIL, UCLA Luskin School of Public Affairs
Lightning Talk: Care for All
MARY KAY HENRY, SEIU
Introduced by MOLITA CUNNINGHAM
Empowering All Generations: Elder Justice in the Twenty-First Century Panel
Introduction: DIRECTOR RICHARD CORDRAY, Consumer Financial Protection Bureau
Moderator: KATHY GREENLEE, U.S. Department of Health and Human Services
ELIZABETH LOEWY, Eversafe.com
LYNNE PERSON, Office of the D.C. Health Care Ombudsman
JAMES BAKER, International Association of Chiefs of Police
SCOTT DUESER, First Financial Bank
Armchair Conversation: Universal Design
STEPHANIE SANTOSO, White House Office of Science and Technology Policy
TIM BROWN, IDEO
BARBARA BESKIND, IDEO
Technology and the Future of Aging Panel
Moderator:  JEFF ZIENTS, National Economic Council
SUSANNAH FOX, U.S. Department of Health and Human Services
RACHEL HOLT, Uber
TOM PARKINSON, Peapod LLC
CHARLES WALLACE, Michigan Technological University
LARRY RAFFONE, Financial Engines
DONNA LEVIN, Care.com
Closing Remarks
SECRETARY TOM PEREZ
U.S. Department of Labor