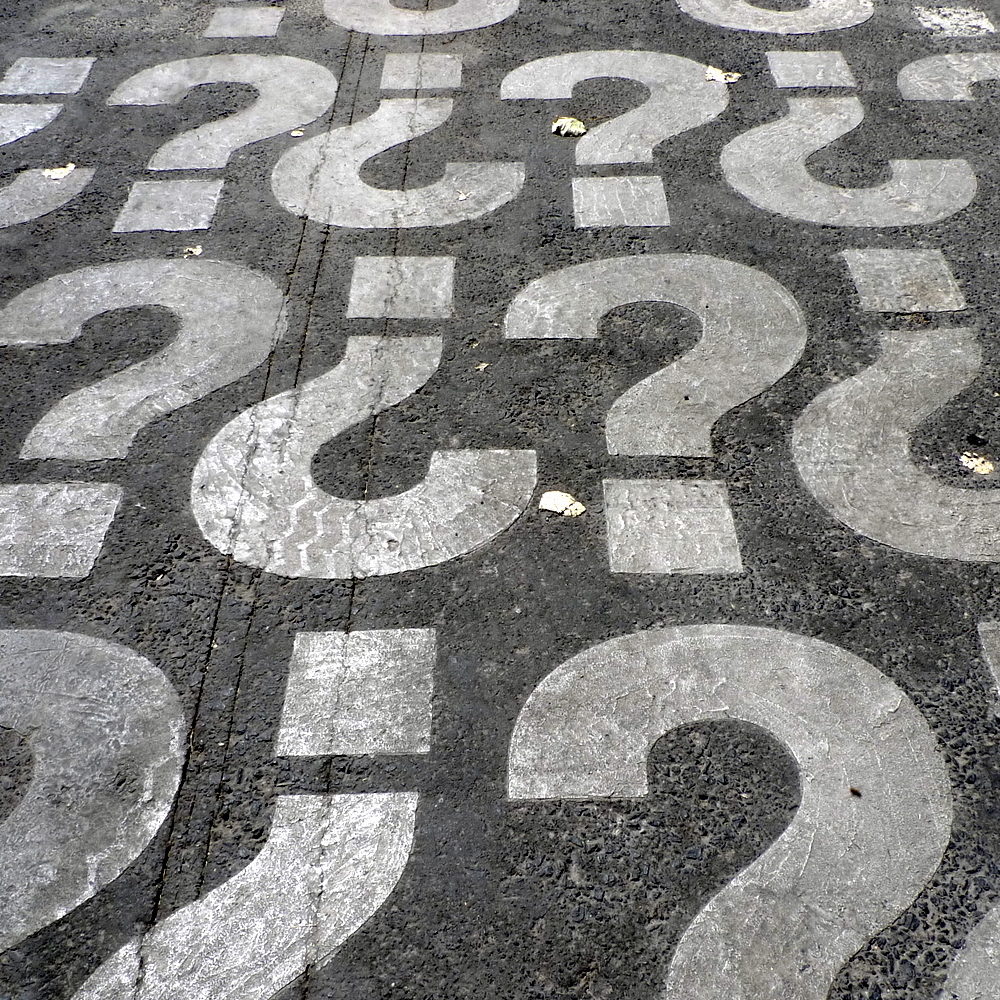 For years I tried to find ways to explain the particular challenges facing people with undiagnosed and rare health conditions. I decided to create a visualization showing the wide spectrum of people's health needs and I'd like some feedback on it.
Imagine a horizontal line. At the far left side are the people whose needs are not being met. Their questions are not being answered – or even explored – by scientists and clinicians. Friends and family may not know or understand what is going on. They are totally alone and at sea.
Here's a point that is important to my vision of this spectrum: People get to decide if their needs are met and their questions are answered. It is not for the rest of us to say. If a remedy does not make sense to someone, even if it makes sense to a majority of people, then that person's needs are not met. In this model, we must listen to the people in pain, the people who are suffering, the people with doubts.
At the far right of that horizontal line are the people whose needs ARE being met by the current health system. Their questions have been answered to their satisfaction. They have a diagnosis. There is not only a range of treatments available, but scientists are working diligently on formulating new, better ones.
Let's go out to the far end of the spectrum and say that people in this segment of the population can both tolerate and afford the treatments offered – and the therapies work. A cure or other resolution is at hand. Maybe their health condition is even something that is celebrated, like a healthy pregnancy and uncomplicated birth.
Now add a vertical line to the chart. At the top of the line the text reads: People in power know how to help.* These people control access to valuable resources in the current health care system as clinicians, payers, policymakers, regulators, pharmaceutical and device company executives, investors, researchers, etc. In the best-case health care scenarios they recognize, understand, and are compelled to come to the aid of people who are suffering.
At the bottom of that vertical line the text reads: People in power do NOT know how to help.* Some health conditions or physical disabilities appear to be unsolved mysteries. Onlookers have little or nothing to offer besides sympathy. In the worst-case scenarios, people suffering from certain symptoms and challenges are essentially invisible.
Notice the asterisks attached to these labels. Upton Sinclair observed that, "It is difficult to get a man to understand something, when his salary depends upon his not understanding it."
Imagine a magnet at the top of this chart pulling people off the horizontal line depending on whether the current health care system recognizes their health condition and knows how to help – or not.
For example, people whose needs are not being met might be pulled up into the upper-left quadrant because people in power at least recognize their problem and have ideas about how to solve it, such as people newly diagnosed with a curable disease. Good news may not have spread to everyone who needs to hear it.
The club that everyone wants to join is the one in the upper-right quadrant where people's needs are met and people in power know how to help. Questions are answered. Cures are at hand or solutions are straightforward, like a broken arm that can be set and stabilized.
Imagine a magnet pulling in the other direction, though, to the world where people in power can't — or won't — help. The most dismal prospects are among those who find themselves in the lower-left quadrant: Their needs are not being met and they are essentially invisible to people with power.
Here's how my colleagues Roni Ayalla and Michael Bean of Sandpaper Productions rendered it: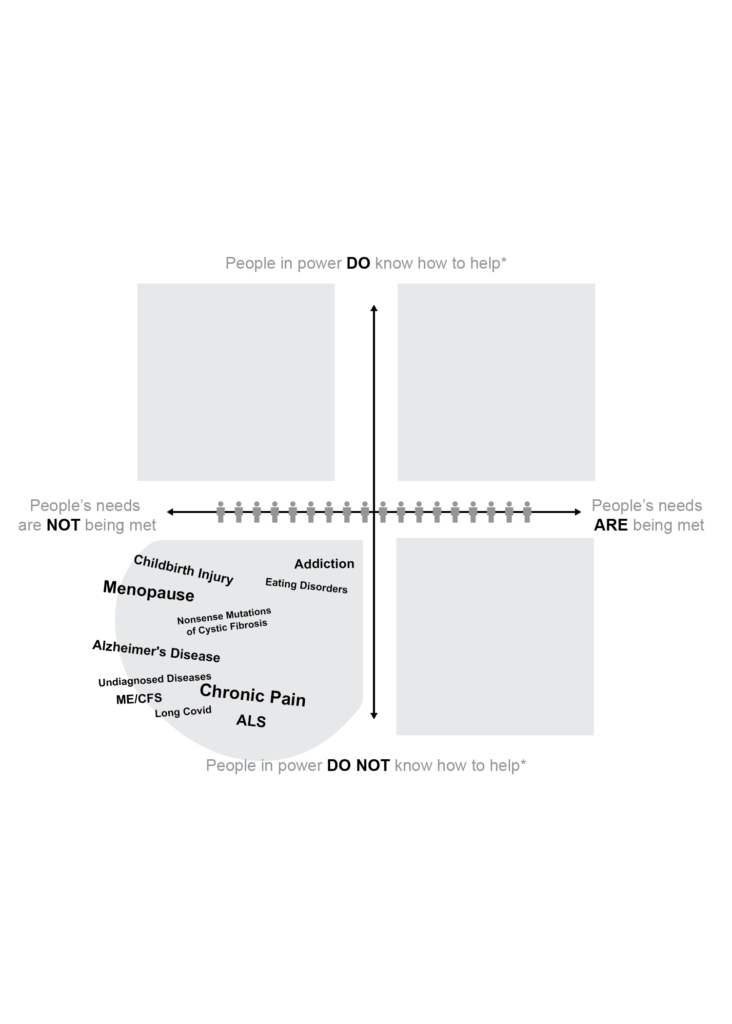 First, what do you think about the overall concept? What do you like about it? What's missing? Besides how to move yourself and your community to the upper-right quadrant (which I've seen done — stay tuned).
Second, what else should go in that bottom-left quadrant? What shouldn't be there? Comments are open.
Disclosure: I am writing a book for MIT Press about the peer health revolution and this post is part of my process. Thanks for your help in thinking this through!
Special thanks to Matthew Trowbridge, MD, who workshopped the vertical axis labels when this was still a drawing with about a hundred Post-it notes. Thanks also to e-Patient Dave deBronkart who reviewed it and made key suggestions, like the broken-arm example.
Featured image: "What?" by Véronique Debord-Lazaro on Flickr.