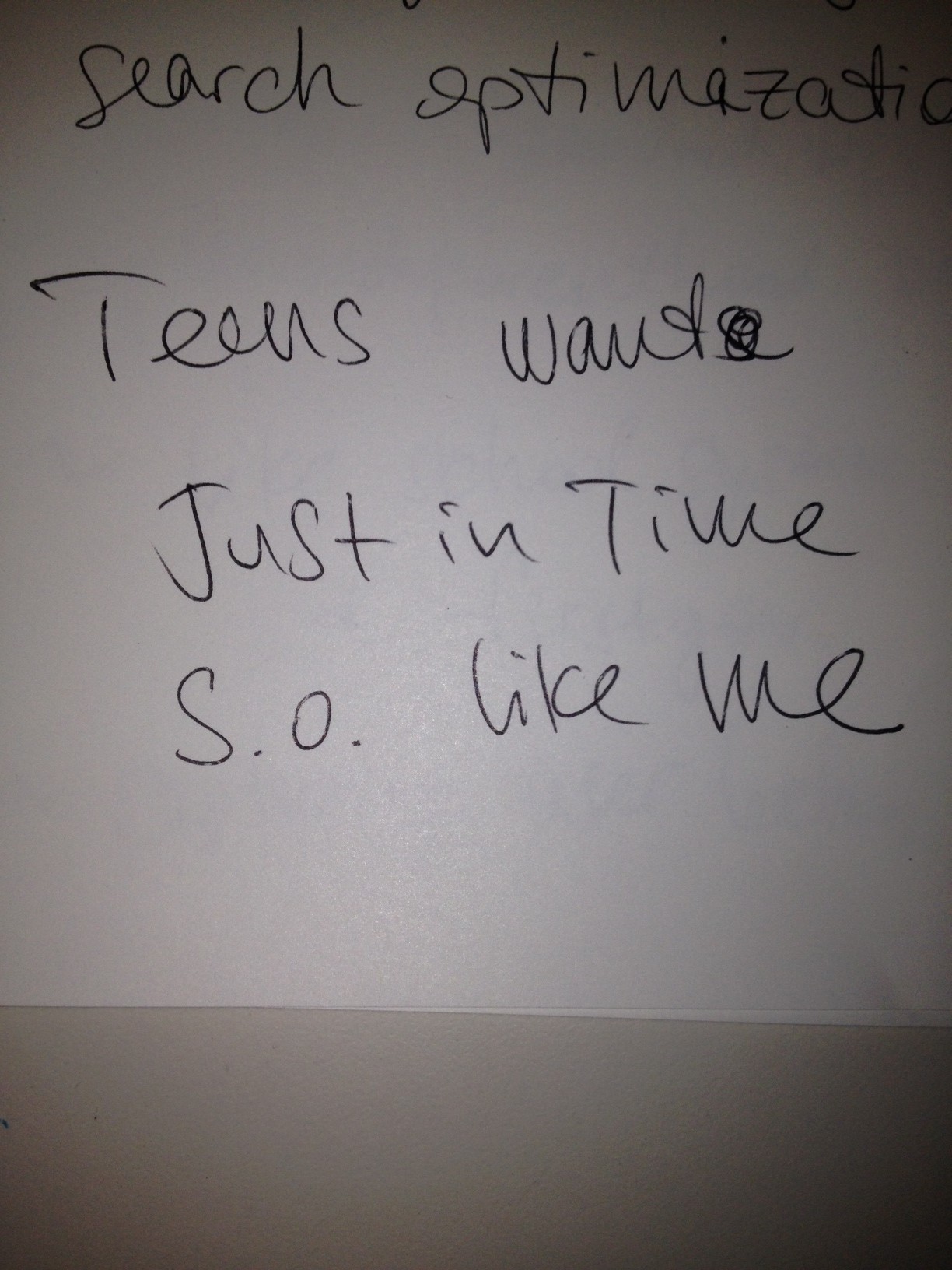 I was thrilled to hear psychotherapist Esther Perel cite my "just in time someone like me" insight on her podcast, Where Should We Begin (Season 2, Episode 4).
Here is the one-minute excerpt so you, too, can hear her excellent advice:
And here, again, is the story of how I learned that immortal phrase:
In 2005, I took a call from someone who worked at Planned Parenthood. He wanted the conversation to be off the record, so I didn't even write down his name, which is a shame because that conversation changed the direction of my career.
The caller had seen media coverage of Pew Internet's health research, probably the Health Information Online report, which included the finding that 11% of internet users in the U.S. had gone online to get sexual health information. I remember hearing disappointment in his voice when he learned that we didn't have data on teens since that is an important demographic group for Planned Parenthood. Our conversation turned to search engine optimization and other ways to capture the attention of people looking online for health information.
Then we started talking about the real opportunity we both saw emerging online: the ability for people to connect with others who share their same concerns, same life stage, same outlook. I wrote down one sentence in my notes, which I found yesterday while cleaning my office:
 "Teens want a just in time someone like me."
The idea is that people don't think about their health until they need to and then they want to not only connect with good information, they want it tailored to fit their needs and circumstances. A teenage girl making a birth control decision may want to get advice, for example, not only from another teenage girl, but from someone in her neighborhood, if possible.
More generally, people often don't want to hear about "usual" treatments or solutions. They want to know if it's the right one for someone like themselves, whether that means someone who is deeply religious or totally unconnected to faith, someone who lives in the Bronx or in rural Montana, living with a specific genetic variant or not. All of these aspects of life play into our health decisions.
"Just in time someone like me" captured the spirit of the self-care and peer support movement that Tom Ferguson, my mentor, had been sharing with me for years. But it was pithy and it grabbed me in a way that no other phrase ever had. Once I wrote it down that day in 2005, it was stuck in my brain. And like when you learn a new word and then see it everywhere, I saw examples of people seeking a "just in time someone like me" in every research project I conducted from then on.