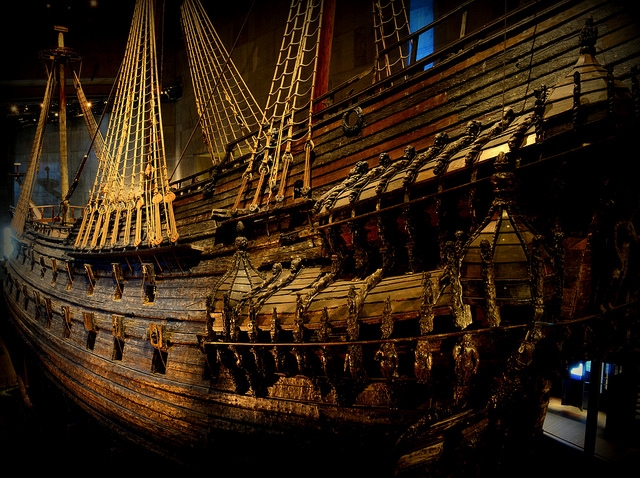 Video of my talk in Sweden is now online (skip to minute 7 unless you speak Swedish):
It's a comprehensive summary of my research so far, as well as an argument for listening to patients and caregivers as we move forward into the future.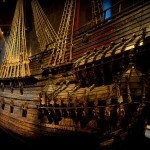 I opened with an example that was inspired by a visit to the Vasa museum in Stockholm and the seafaring history of the island of Gotland, where the meeting was held:
For hundreds of years, sailors on long sea voyages suffered from bleeding gums and wounds that would not heal.  The disease is called scurvy in English – skörbjugg in Swedish. In 1601, a sea captain in England conducted an experiment using 4 ships. One ship's sailors were had lemon juice added to their diets, 3 other ships did not. The sailors who got the lemon juice were much less likely to get scurvy. This was confirmed in further experiments throughout the 17th and 18th centuries, but it was not until 1795 that the British Navy started using citrus juice on all their ships and wiped out scurvy among their sailors.
200 years between discovery and widespread adoption! Why? One reason is that the people affected by the disease had no access to information about the cure and, even if they did, they had little control over what food was sent on the ships where they worked. It was an economic and strategic decision, finally, by leaders, to add citrus fruit to sailors' diets and improve or save their lives.
Keep this in mind as I describe more recent history. Who has access to the information? Who is experimenting with cures and innovations that might change the world?
I'd love to hear what people think of the ideas and examples I lay out in the talk — the Cystic Fibrosis Foundation, PatientsLikeMe, the C3N Project, and others. Please share your thoughts in the comments!