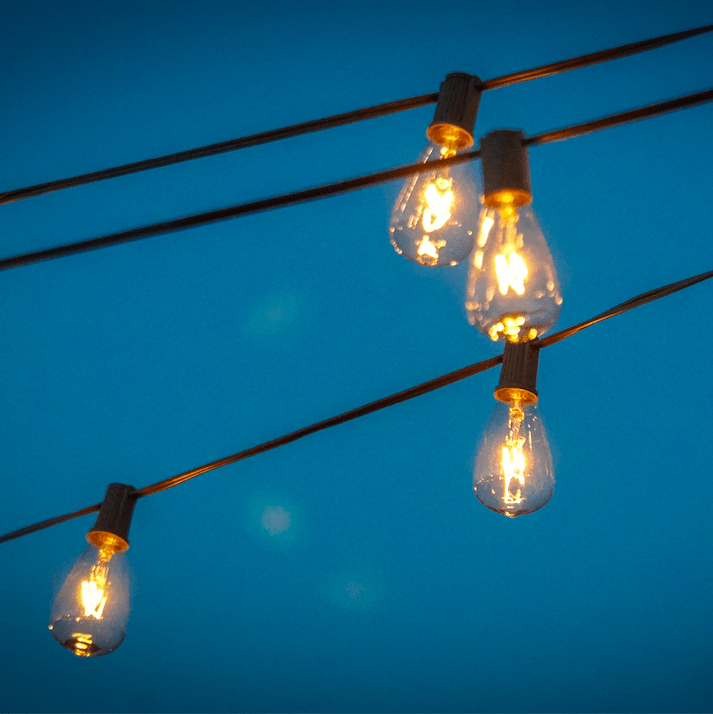 I should have posted this when I posted my slides, but better late than never.
Remarks by Susannah Fox of the Pew Research Center's Internet & American Life Project at the Connected Health symposium in Boston, MA, on October 27, 2008.
The Pew Internet Project studies the social impact of the internet. We have been tracking online life since the year 2000, when 46% of American adults had access to the internet and only 5% of homes had broadband connections. It was a pre-Flickr, pre-YouTube, pre-Facebook online world back then. Now three-quarters of adults go online, half of U.S. households have broadband access, and the internet has become fast, mobile, and social for a lot of Americans.
But before I tell you more about the present, I'd like to remember our history.
In December 2001 the American Medical Association put out a press release (image below) suggesting that Americans make a New Year's resolution to "trust your physician, not a chat room" since the information found online puts "lives at risk."
Of course most people ignored that advice and flocked online for health information, just as they ignored the advice of the recording industry and flocked to music downloading sites. 80% of internet users have looked online for health information. Gathering and sharing information online and connecting with people of like interests have become the new normal.
The internet created a way for people to pool knowledge and resources – and e-patients, often desperate to save their own lives, barged right in and set up shop. In 2002, the Pew Internet Project asked internet users to write essays about how they connect to online health resources. We heard from people who used eBay to buy hard-to-find home medical equipment. We read about old-school bulletin boards and listserves which serve as lifelines for people with rare diseases and conditions. We heard about how people participating in clinical trials found each other online, or as one e-patient wrote, "we are lab rats tapping out messages on the bars of our cages."
Now, it is even more common to see people participating in social media.
52% of internet users watch videos on video-sharing site like YouTube or Google Video. Note that 72% of internet users age 18-29 watch shared videos.
37% of internet users upload photos to a website so they can share them with others online. Fully half of internet users between 18 and 29 share photos online.
29% of internet users use an online social networking site like MySpace, Facebook or LinkedIn.com. More than half of internet users age 18 to 29 use social networking sites.
12% of internet users participate in an online discussion, a listserv, or other online group forum that helps people with personal issues or health problems. Nearly one in four internet users between 18 and 29 participate in these groups.
Much of this new content, created by users, is not vetted by any formal editorial process. Inaccurate and outdated information does exist online. Our surveys find that the internet's fire hose of information can be overwhelming and confusing, particularly for people with a high school education or less, which represents about 40% of American adults. But there may yet be some hope.
You may have heard about Michael Pollan's book, In Defense of Food. His answer to all our diet worries is summed up in seven words:
Eat food. Not too much. Mostly plants.
Tara Parker-Pope hosted a Seven-Word Wisdom contest on her New York Times blog. Here are my favorite entries:
Call Mom. Let her talk. Don't argue.
Eat pie. Very good pie. Not often.
Make promises. Don't break them. Find loopholes.
I think there is equivalent wisdom for our "information worries," a filter for that fire hose of data & advice, imagery & sound. In health care especially people are under stress and need to process a lot of complex information. How can people possibly find the good stuff?
Medical librarians say people should check the source and date of the health information they find online. But few sites display those quality markers and few e-patients look for them. Displaying the source and date is of course a special problem for user-generated content. E-patients often want to share their knowledge or are looking for someone ahead of them on the treatment path, that "just in time someone like me" who can really make a difference. Social media are not traditional information sources and do not follow traditional rules. Most people under 25 might not even know those rules exist.
Plus there is evidence that we may not need those old rules. A study published in the journal Cancer found that the display of the source and date on a page is not correlated with the presence of high-quality information. The absence of those two markers is also not correlated with low-quality information. The one marker for inaccuracy found in the Cancer study was the presence of information about complementary and alternative medicine or CAM. CAM pages were 15 times more likely than other pages to contain inaccurate information. Going back to the Seven-Word Wisdom contest, the Cancer article might have given us a new set of rules for the Information Age:
Go online. Use common sense. Be skeptical.
That might resonate with people who say we should trust users to find the good stuff and ignore the bad stuff. Indeed, Pew Internet Project surveys show that this ad hoc system has worked pretty well. About one-third of e-patients say they or someone they know has been significantly helped by following medical advice or health information found on the internet. Just 3% of e-patients say they or someone they know has been seriously harmed by following the advice or information they found online. Reviews of the medical literature have also turned up very few cases of bad outcomes related to the internet.
But don't you think it's time for health care to take things to the next level? Beyond information gathering? My friend Charlie Smith of eDocAmerica has written about the "space in between "doctor knows best" and "leave the e-patient alone" and that is a high quality, interactive partnership between physicians and their e-patients.
The AMA may be comforted to know that Pew Internet Project data shows that a medical professional is the first choice for most Americans who are faced with a serious health situation. Our survey showed that eight in ten respondents who recently needed health information said they turned to a professional for advice. About half turned to friends and family; half also turned to the internet. In other words, professionals were the dominant source for people with health questions, which is not what we see in any of the other topics covered in the survey: education, taxes, changing job status, or Social Security. For those topics, the internet or a government agency played much more important roles than did professionals.
But the internet has changed people's expectations of their relationship with health professionals.
Clay Shirky has told a story about a little girl who, when watching a movie at home, jumped off the couch and starting rooting around in the cables behind the TV. When asked what she was doing, she replied, "Looking for the mouse."
Shirky's conclusion is that four-year-olds know that a screen that ships without a mouse ships broken. Media that's targeted at you but doesn't include you may not be worth sitting still for.
That is where most health care is these days, stuck in the broadcast world when it could be transformed and transformative. E-patients know that health care that's targeted at you but doesn't include you may not be worth sitting still for. As e-patients are "looking for the mouse" in health care, I'd like to suggest that one possible answer is the concept of participatory medicine.
Participatory medicine is a cooperative model of medical care that encourages and expects active participation by all involved parties as an integral part of the full continuum of care.
Participatory medicine acknowledges that it's not just patients who are looking for the mouse in health care. Doctors, nurses, hospital administrators, and other health care professionals are all looking for the mouse, too.
Reforming health care is too big for most people to grasp; creating spaces for participatory medicine is not. For example, e-patients are already experts at finding and sharing information online. If your organization is concerned about misinformation, flood the market with good information. Deputize e-patients with the best data. Make it easier for people to find and share information that you and your organization hold. Don't hide your best information behind a subscription wall. Do publish in HTML or XML instead of in PDFs. Do open your site to comments or provide a way for people to email you. Do get your top executives to participate, not just observe.
But when health care does move to the next level, can we be sure it's not leaving some people behind? Pew Internet Project research shows that the base of the internet is broadening. Where we once saw an internet population dominated by college-educated adults, we now see many people with a high school education or less going online. People with less education have lower levels of health literacy and numeracy – basic reading and math – which is a big deal when you are managing diabetes, for example. People with less education are less confident navigators of the online world.
The Pew Internet Project's current estimate is that about 75% of adults and 95% of teenagers in the U.S. go online. Half of American adults have broadband access at home. 75% of American adults have a cell phone and many are using their cell phones to connect to the internet.
To unpack that further, my colleague John Horrigan has sorted American adults into three broad categories related to which technology assets they own, what actions they take with those gadgets, and the attitudes they express toward information and communications technology.
For example, how many people in this room agree with the following statements:
• I like that cell phones and other mobile devices allow me to be more available to others
• When I get a new electronic device, I usually need someone else to set it up or show me how to use it
• I often feel annoyed by having to respond to intrusions from my electronic devices
• I believe I am more productive because of all of my electronic devices
When you hear the phrase "2.0" you are hearing about an online world that is familiar to what we call the "Elite Tech Users," who make up one-third of all adults. They have lots of gadgets and they like them. For them, the internet has changed from being slow and stationary to being fast and mobile. Elites don't just surf through the online world, they shape it.
But as William Gibson has said, "the future is already here. It's just not very evenly distributed."
The Pew Hispanic Center and the Robert Wood Johnson Foundation came out with a study showing that most Latinos get health information from broadcast media – TV and radio. Further, the Center for Studying Health System Change just released their Patient Activism Measure. Their survey data shows that Latinos are less likely than other ethnic groups to engage with their care and become informed health care decision-makers.
Another study, this one by researchers at the University of North Carolina, found that online cancer forums are 98% white, 86% college-educated. The UNC researchers convened a meeting to discuss the "whiteness" of online health communities, and some of the reasons put forward for low participation among African Americans included:
– unfamiliarity with computers and even basic keyboard skills, especially among seniors
– rules against the discussion of God and faith
– historical distrust of doctors and medicine
Web 2.0 is not familiar ground for the majority of the U.S population. Many people could benefit from resources made possible by the participatory internet, but they may not have the skills, the need, or the desire to do so.
I'm interested in finding out more about this confluence of forces. What motivates someone to try a new technology? What makes them become an activated patient? Pew Internet Project data shows that half of American adults are low-tech, but there are leverage points that might help them to upgrade if they need to. The Center for Studying Health System Change data shows that 6 in 10 American adults are less than fully "activated patients" but notes that someone diagnosed with cancer is more likely than someone diagnosed with depression to be an engaged patient.
One possibility is to meet people where they are, not where we think they should be. Pew Internet Project data shows that African American and Latino adults are more attached to their cell phones than to the internet, to TV, or to landlines. Overall, 62% of Americans have some experience with "on the go" access to digital data and information – using their cell phones, PDAs or WiFi-connected laptops. Reaching people through their mobile devices could be a way to expand participatory medicine beyond the Elite Tech Users and activated patients.
The U.S. is facing significant challenges. The current financial crisis is putting the squeeze on families and businesses to find ways to cut costs. We have a growing population of older adults and a shrinking population of front-line caregivers, in both clinical settings such as nurses and internists but also at home, where so much caregiving takes place.
Most people under 40 are fully engaged with social media, but not yet dealing with chronic illness. Most people over 60 are starting to face chronic conditions, but are not fully engaged in social media. What might make those forces join together?
In the spirit of Michael Pollan's Seven Word Wisdom, here is a challenge to expand the reach of health care:
Recruit doctors. Let e-patients lead. Go mobile.
I also challenge you to guard against the classic mistake of creating tools and systems that don't place users at the center.
Don't be the AMA circa 2001 or the recording industry, clinging to your own notions of what should be. Design for what could be.
Choose openness at every fork in the road. Join e-patients in making the choice to find and share information. Join the conversation that is already happening online. Join e-patients in pursuing participatory medicine.