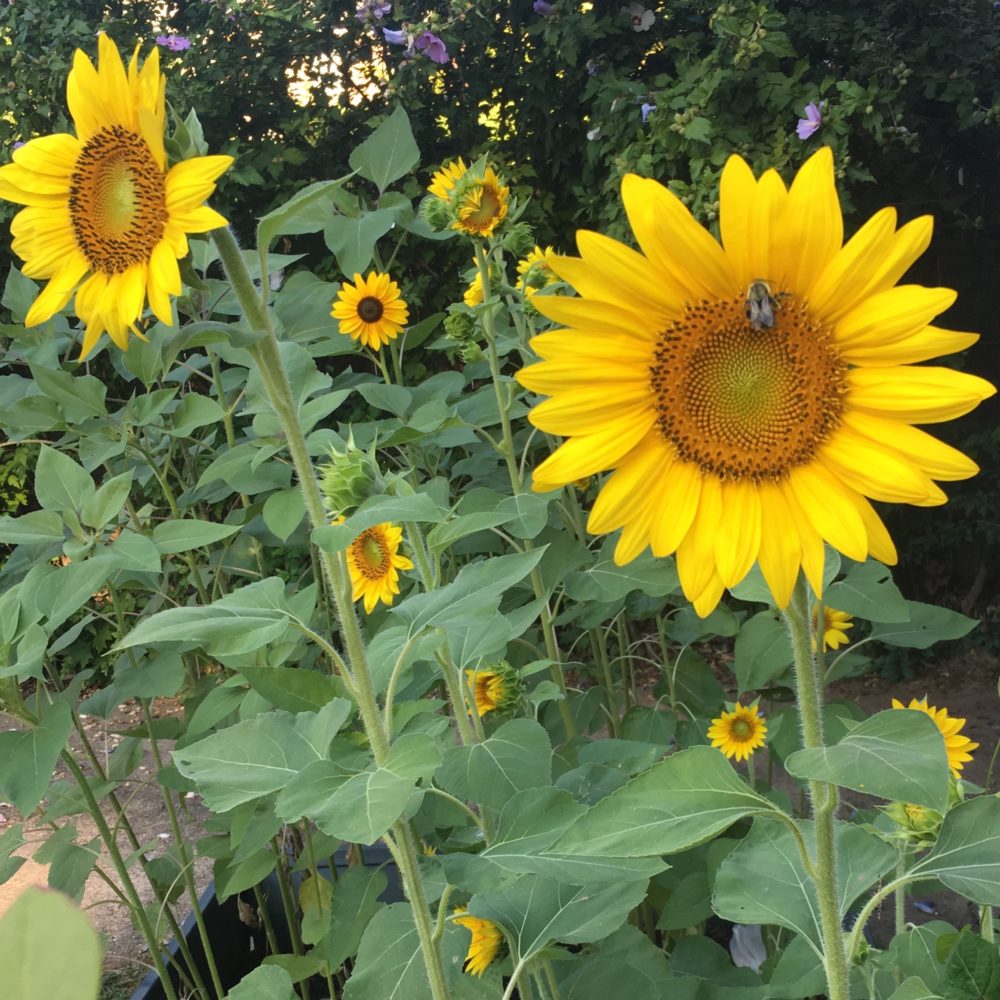 I'm collecting examples of peer health playbooks: the how-to guides that patients and caregivers write so that people following their path won't stumble into the same pitfalls. If you know of one that is not listed below, please tell me about it in the comments.
This is a wide range of topics and issues but I know there are even more out there. I'd love to learn more about what people have created!
Image: A dozen bright yellow sunflowers blooming on a sunny day — one has a bee on it (captured by me last summer when my crop was much bigger than this year).