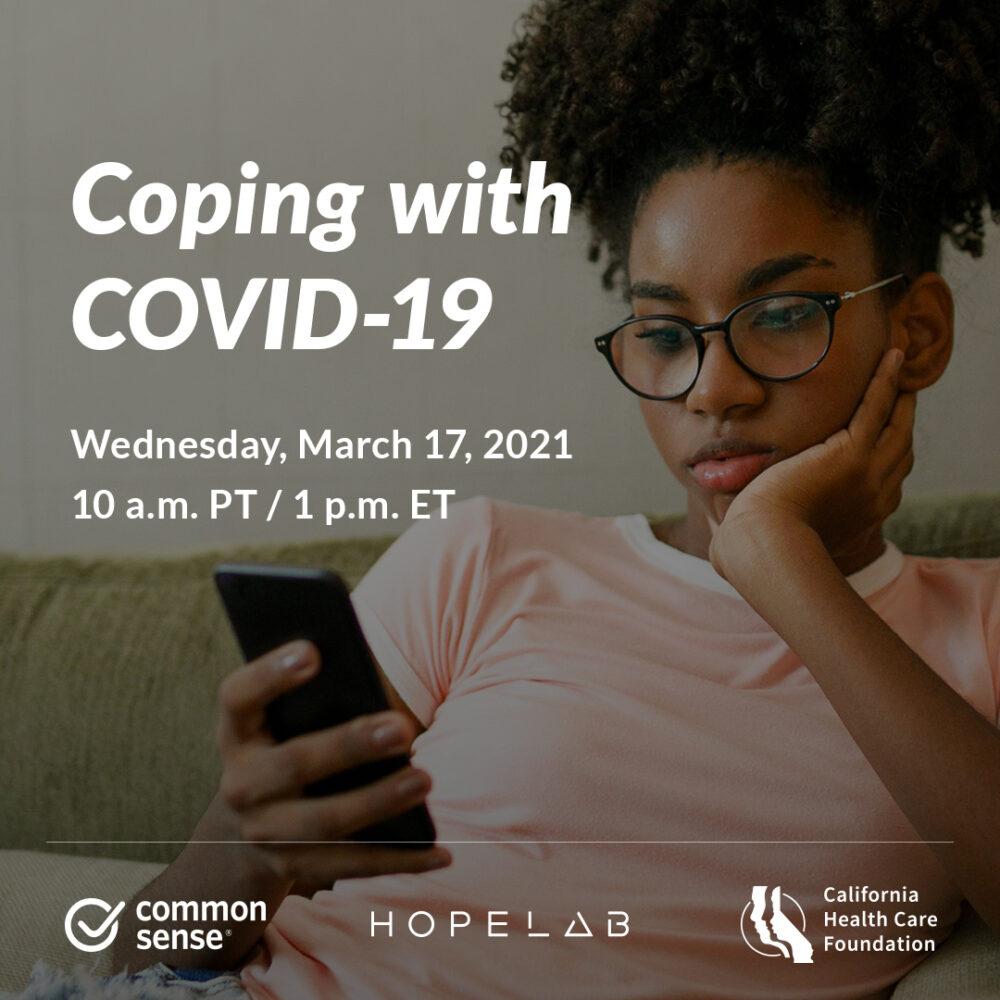 I am thrilled to share that my research partners and I will release a new survey report on March 17: Coping with COVID-19: How Young People Use Digital Media to Manage Their Mental Health.
In 2018, Vicky Rideout and I collected data and stories from a nationally-representative sample of 14- to 22-year-olds, many of whom were already reporting worrying levels of depressive symptoms. We found evidence that young people actively curate and moderate their use of social media and digital health tools, navigating toward well-being.
And then the pandemic hit.
Our new survey data is a window into what happened next.
Vicky and I are fortunate to be working closely with Common Sense Media, Hopelab, and the California HealthCare Foundation, each of which has given us incredible insights and support.
Register here for the March 17 event, which will start at 10am Pacific/1pm Eastern.
If you missed it, you can watch the event video:
Featured image courtesy of Common Sense Media.