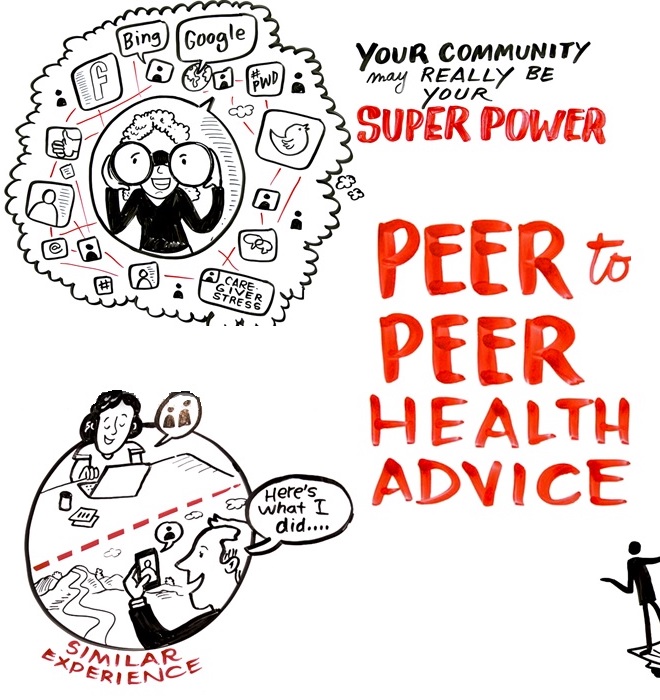 Helen Burstin, MD, reached out to ask if I know of an online peer-to-peer support group for parents of teens with cancer. For anyone who knows Helen: Don't worry, it's not for her own family. She is asking on behalf of a friend, who writes:
"I've been able to find groups for parents of children under age 10 as well as groups for teens and young adults with [Acute Lymphocytic Leukemia]. But I've yet to find an active group for the parents of teens who have cancer. I'd love to connect with others about practical life issues like school, sleep overs, etc. Of greatest interest to me are peers walking the razors edge of supporting age-appropriate independence and privacy with the realities of their child's increased dependence."

– Mom of a teen going through cancer treatment
Let's help this family. Please share ideas, questions, etc. in the comments below. Thanks in advance for any help you can provide!
Image: A screenshot from the Peer Health Advice video I produced with Reframe Health Lab.