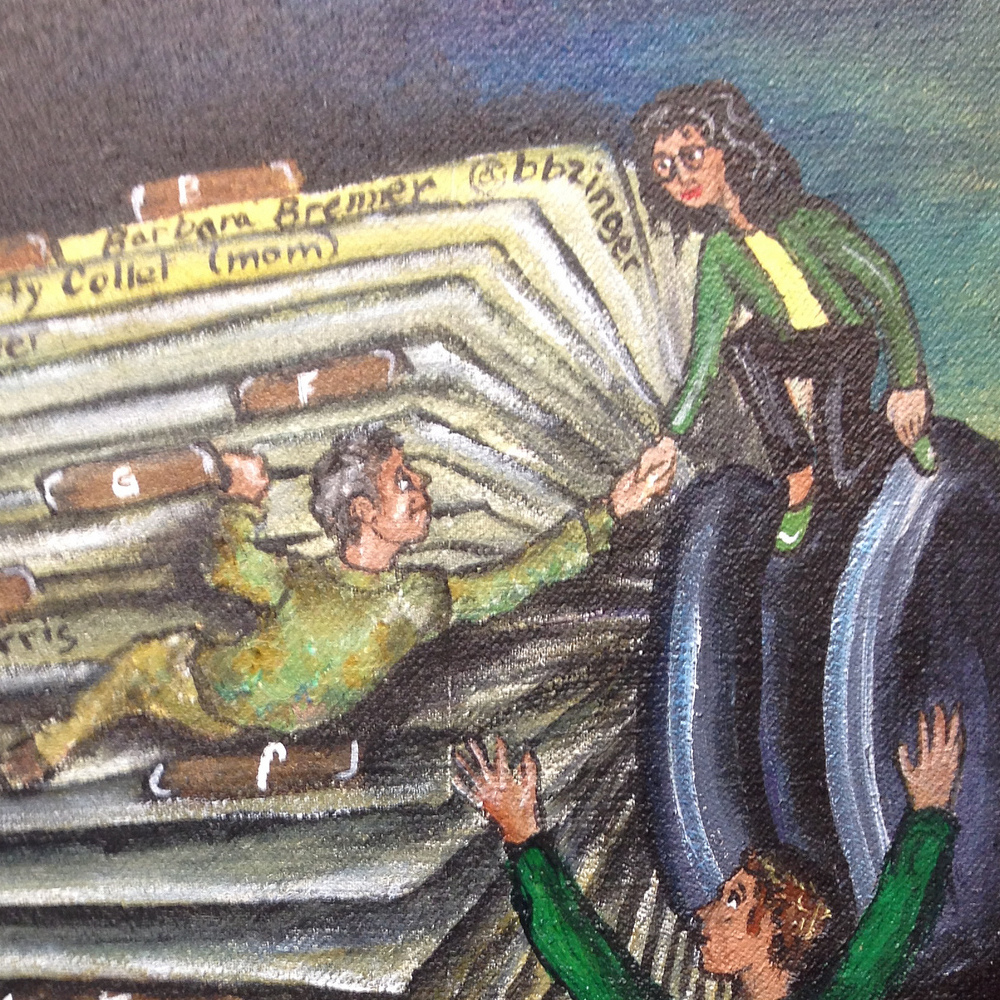 In the spirit of public Q&A, I'm sharing an intriguing question I received recently from a community colleague. Check out my answer and then add your ideas and suggestions in the comments below.
Do you know of any particularly good or interesting services to empower patients in their relationships with doctors, especially ones which involve storytelling, ratings, complaints, word of mouth, etc?
As you might imagine, there is a ton of ad hoc conversation among patients about clinicians — on Facebook and every other social media platform, on old-school list-serves, offline, etc. I've tried to measure it in the past by asking national survey questions about general info-seeking and sharing behaviors as well as more specific questions about review sites. But it's like the proverbial "what's water?" for some people — the conversation is so casual, so usual, that they don't note it happening.
In my own online community of food-allergy parents, clinician recommendations and advice about how to approach a clinical conversation are consistently popular topics. People weigh in with details about the quality of the support staff, where to get blood tests done, etc. It has absolutely improved my son's life to be cared for by a different allergist than our original one and for me to learn about how to advocate for him. It's part of my concern about the replication of the haves & have-nots in our society — the information- & resource-rich get richer as we navigate the maze faster and faster. Meantime, there are kids who haven't even been appropriately screened for their allergies, much less given access to cutting-edge therapies.
One aspect that's been studied and is worth the time to consider: personal agency. There's a tool called the Patient Activation Measure that asks people a set of questions and gives a score about how likely they are to speak up, to ask questions, to take their meds, to show up for appointments, look for a new clinician, etc. If you are depressed, for example, you are less likely to do all these things and so your health spirals down.
A big opportunity in health care is finding ways to boost people's sense of personal agency. I'm interested in the Maker movement because of its ability to spark engagement in problem-solving and am always looking for ways to infuse health care with that spirit. Can someone's sense of agency in building or fixing a physical piece of hardware, like an assistive device, translate to empowerment in solving another kind of health-related problem?
But to answer the question, specifically, here are examples of platforms organized to capture clinician recommendations:
Voro is a peer to peer clinician recommendation service that uses Facebook to verify people's identities. They are small, but building their reach community by community. Are peer recommendations for specific clinicians the sort of empowerment you are thinking of?
Smart Patients, Inspire, and PatientsLikeMe are thoughtful and well-designed online patient communities. The platforms invite participation and storytelling and do a beautiful job of threading and archiving (which Facebook does not, for example). Advice about how to empower patients in their relationships with clinicians is a by-product of participation in each community.
Another avenue: Talk with community organizers. Antwi Akom, co-founder of Streetwyze (among many of his pursuits), would be an interesting person to talk with about how to empower people to speak up about clinicians in their communities. The National Domestic Workers Alliance is another community organizing to help people use their voices to demand change.
What other sites, resources, and people would you add to this list? Please post ideas and suggestions in the comments!
Featured image: Detail of "The Rolodex" a jacket for Cathy Collet by Regina Holliday.