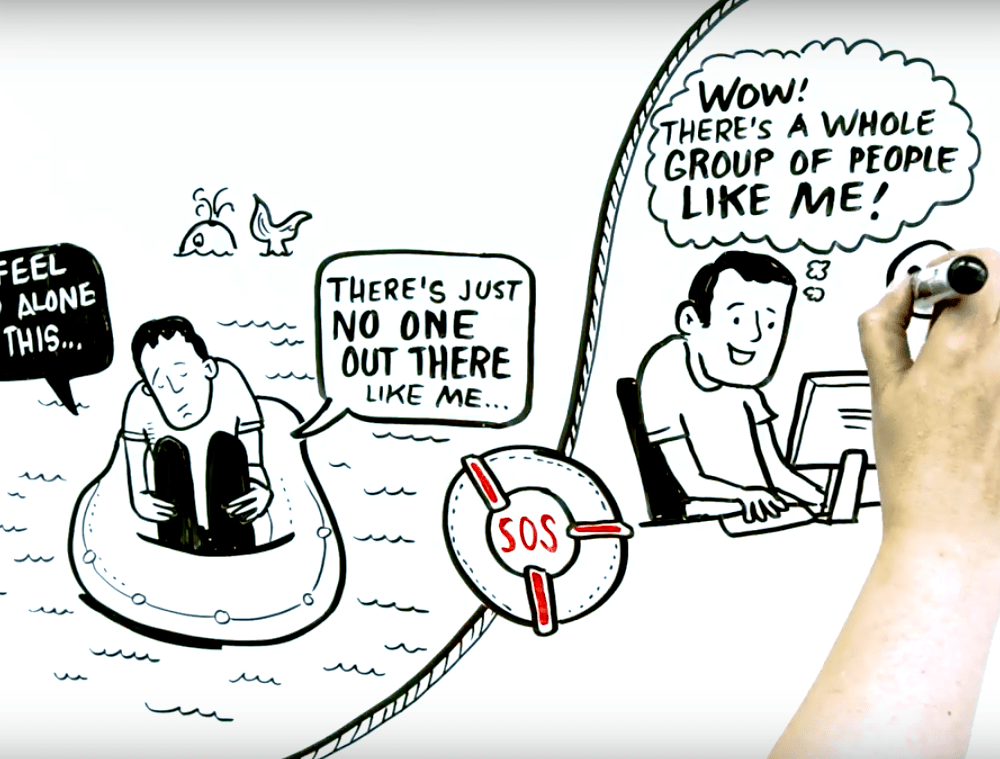 When we get sick or face a new challenge in our lives, we often feel alone, but we shouldn't. There are people who have been in the same situation and are eager to help if they only knew how to find us.
That's one of my core beliefs, based on the fieldwork and research I've done over the last two decades.
Rare diseases are perfect examples of the potential of peer-to-peer health care. Pre-internet, it was incredibly difficult to find even one other person who shared your one-in-a-million diagnosis. As I've written before:
At no other time in history have we been able to communicate across the world, in an instant, with anyone and everyone who has knowledge and experience to share. Never has it been so easy to solve problems together. When it comes to your health, your community may be your superpower.
Unfortunately we have new examples every day of the loneliness of a rare diagnosis. A friend writes:
I have a friend who was recently diagnosed with

Zollinger-Ellison syndrome

. The family members are so scared. They want more information and are not finding it. They want to find an online community or others with this condition. Can you help?
I'm sharing my answer here because I don't think it was as useful as it could have been. Here's what I wrote back:
I'm sorry to hear about your friends' diagnosis — and sometimes even worse, their worry. Just in case they haven't yet searched or contacted these groups:

In addition to consulting Dr. Google for Zollinger-Ellison sites, I'd look for "adjacent" diagnoses and groups. Sometimes people with similar types of conditions find it useful to compare notes. I'd also search Facebook — there are thousands of public and private (secret even) groups for various health conditions. Ask clinicians if they know of other patients and families that they can connect with. Write to researchers asking the same question. 

Matt Might

 is an inspirational person to follow when it comes to rare diseases [because he and his family went from undiagnosed to gathering an international group of fellow patients to leading research for treatments]. Here's an 

article

 about his journey. There are many more!
To those who have been in this corner of the health care maze: What advice do you have? Where else should the family look for people who have Zollinger-Ellison syndrome? What articles or books can we recommend? What else can we do to help give them comfort in their time of need? Please share in the comments below.

Previous case study: Brain surgery.
Featured image: A still from the Peer Health Advice video produced by Reframe Health Lab.