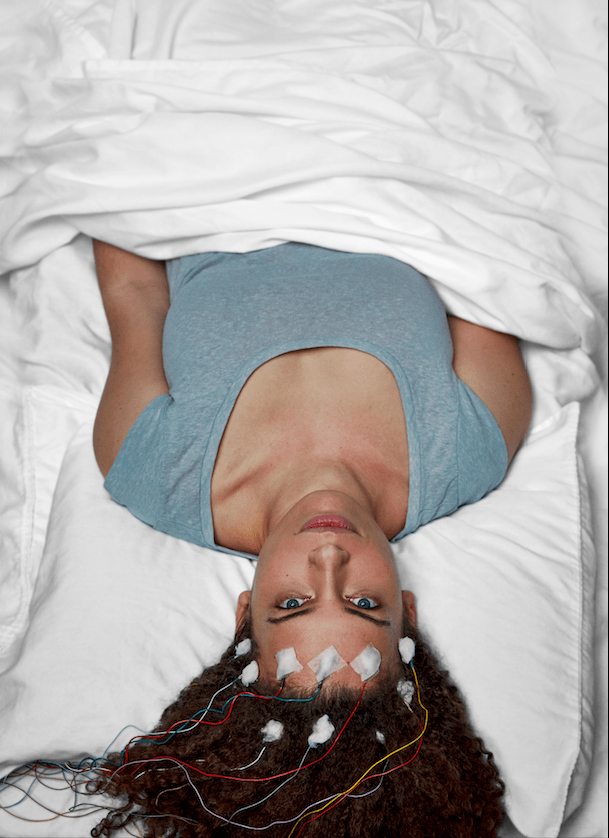 The film "Unrest" will debut on Independent Lens this week (check your local listings — in the DC area it will air on Jan. 12 at 10:30pm on WETA). I couldn't wait and bought my own digital copy on Amazon. Let me just say: It's no surprise that it's on the short list for an Academy Award.
The opening scene made me laugh out loud and then gasp in recognition: two people are trying to drive to Princeton Hospital and the GPS keeps directing them to Princeton Animal Hospital, as if it can't believe these outwardly healthy-sounding humans need medical care. Then, there they are at the emergency room. The paint colors and art on the walls are unmistakably familiar. This is the hospital where my dad was treated off and on for the last three months of his life and I know it well.
What is also familiar, to me at least, are the essentials of the story — a mysterious illness, a feeling of isolation, and then connection to others who share the same condition thanks to the internet. What's new is the intimacy and skill with which filmmaker Jennifer Brea uses the tools of modern communications technology to share her daily struggle and that of other people around the world who are living, as she is, with myalgic encephalomyelitis (aka chronic fatigue syndrome).
I was also struck by the universality of the depictions of marriage, parenthood, and love. Relationships are strained to the breaking point when one person is sick, but joy can be conjured, commitment can be preserved, passion can be sparked. Just because a woman can't leave her bed doesn't mean she can't mother her children. Parents tenderly care for their stricken children, even under nightmarish conditions. And oh, to have a dance with your lover outside on a warm night like Brea and her husband share, just for a moment, just before she has to lay down on the grass in exhaustion. We live for those moments. It's just that some people are lucky enough to keep dancing.
When I was doing my research into how people living with rare conditions use the internet, I interviewed a woman who was diagnosed with Marfan syndrome at birth, in 1945. Her grandfather was a physician and recognized the sometimes striking symptoms of this genetic disorder. Her extremities were visibly longer than normal, she was double-jointed, and the lenses of her eyes were dislocated. She was the first known case from either side of her family tree and her parents had no peer group to guide them. She asked that her name not be used, so I'll call her Peggy.
"It must have been a very powerful, wrenching experience for them," Peggy recalled, describing their early life as a family and her experience as a sight-impaired toddler. "I remember being 2, 3, 4 years old, going for walks with my dad. He'd point and say, 'Look at the birdie, Peggy, look at the birdie.' But I could never see the birdie. I became accustomed to the tone in his voice. It sounded like anger. I got used to saying, 'Yes, I see the birdie,' even though I couldn't."
Peggy paused at this point in her storytelling, then added, "I've made a study of the adaptations humans make for the price of love. My parents were loving, but ill-equipped. I did my best and they did their best."
Peggy said she overcame many of her challenges thanks to sheer will and a rich faith in God. She could take no comfort in finding other kids who look like she does, so instead she turned inward. She said that even today doctors can't believe how she can see at all, given the deformity of her eyes.
Nowadays the National Marfan Foundation maintains a photo collection on Flickr entitled "What Does Marfan Syndrome Look Like?" and holds events all around the country so people can meet in person.
Peggy talked to me about how life is a spiral, giving you perspective on long-ago events as they spin past you over and over. When she became a mother, she understood how frightening it must have been for her parents to have a baby with Marfan syndrome – both of Peggy's own children have it.
When she watched her children transition to adulthood, struggling in their 20s to figure out who they were going to turn out to be, she looked back at the same period in her parents' lives and saw their struggles in a new light.
These are hard-won life lessons and Peggy is fiercely proud of them. When I told her that I felt envy as I listened to her story of spiritual strength, she said, "Yes, that's what I want you to write about. People should not feel sorry for us, they should feel jealous." And that is what I felt when watching "Unrest" — an odd reaction, but it's true. I was lifted up and inspired by this film, just as I was lifted up and inspired by talking with Peggy, hearing about the adaptations people make for the price of love.
Today, people who feel alone can go online and begin to understand the limitations and possibilities of their condition. They can nurture their own or their child's health and spirit, learning from other people who have survived and even thrived. They can organize, command attention, and demand justice, if necessary. And the rest of us can follow their lead, when we need the same fellowship.
Treat yourself. Watch "Unrest." And please come back to let me know what you think in the comments below.