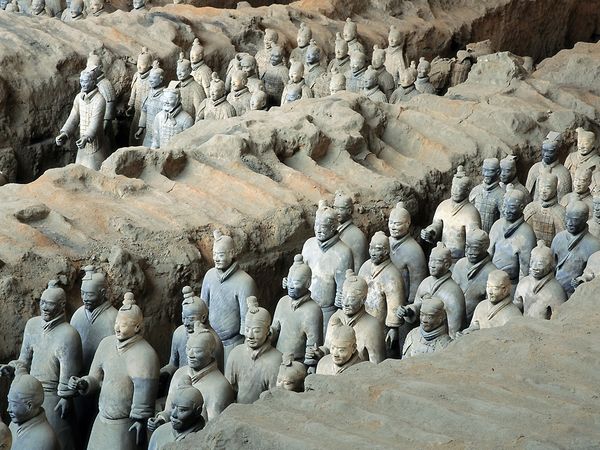 As an anthropology major in college, I was required to take at least one course in archaeology. We studied burial mounds and earthworks (from afar, no digging) and it reminded me of Geology 101, when I learned how scientists spot patterns in the physical landscape. Geologists look for clues to the Earth's past, and possible future, in the land. In the case of the linear earthworks of Illinois, my archaeology professor's specialty, what was once a mystery is explained. Or rather, what was once obvious to one group of people (who built the mounds) is now explained (as best one can with limited evidence) to newcomers. The past is made visible as archaeologists gently probe and sift.
Now I use the metaphor of "internet geologist" to describe my work, sifting the evidence collected in surveys and fieldwork. The present is made visible, in data.
Caregivers are the latest group to come forward in our data, raising their hands to say, "Yes, in the past 12 months, I have provided unpaid care to an adult relative or friend 18 years or older to help them take care of themselves." Or: "Yes, in the past 12 months, I have provided unpaid care to any child under the age of 18 because of a medical, behavioral, or other condition or disability." A bit clumsy, aren't they, these questions, these tools we use? But we dig on, hoping to find what we can.
Hmm, what's this? 39% of U.S. adults now say yes to those two questions, compared with 30% in 2010? And those who do are more likely than others to say yes to nearly every other question in the survey, even when we hold other demographic variables constant?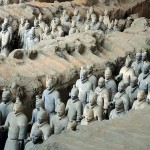 We had stumbled on the equivalent of a vast, underground army, each with a unique story, a unique role to play (please click through to the National Geographic story if you don't know it).
But instead of terra cotta soldiers guarding an emperor's mausoleum, we found flesh-and-blood caregivers guarding their loved one's health. They answered question after question, yes, yes, no, yes, shaking off the dust of obscurity to show us where they stand today. Which is important, because it is where many of us will likely stand some day. Bedside. It is love made visible.
Just as archaeologists hope to learn from past civilizations, we hope to learn from present ones. What tools do these people use in their daily lives? Whom do they honor, by asking for advice and support? And, most importantly: Now that we know they are there, and growing in number, what are we going to do with this information?
Join me in this work, please, shining a light on your own story as a caregiver or listening as caregivers share.