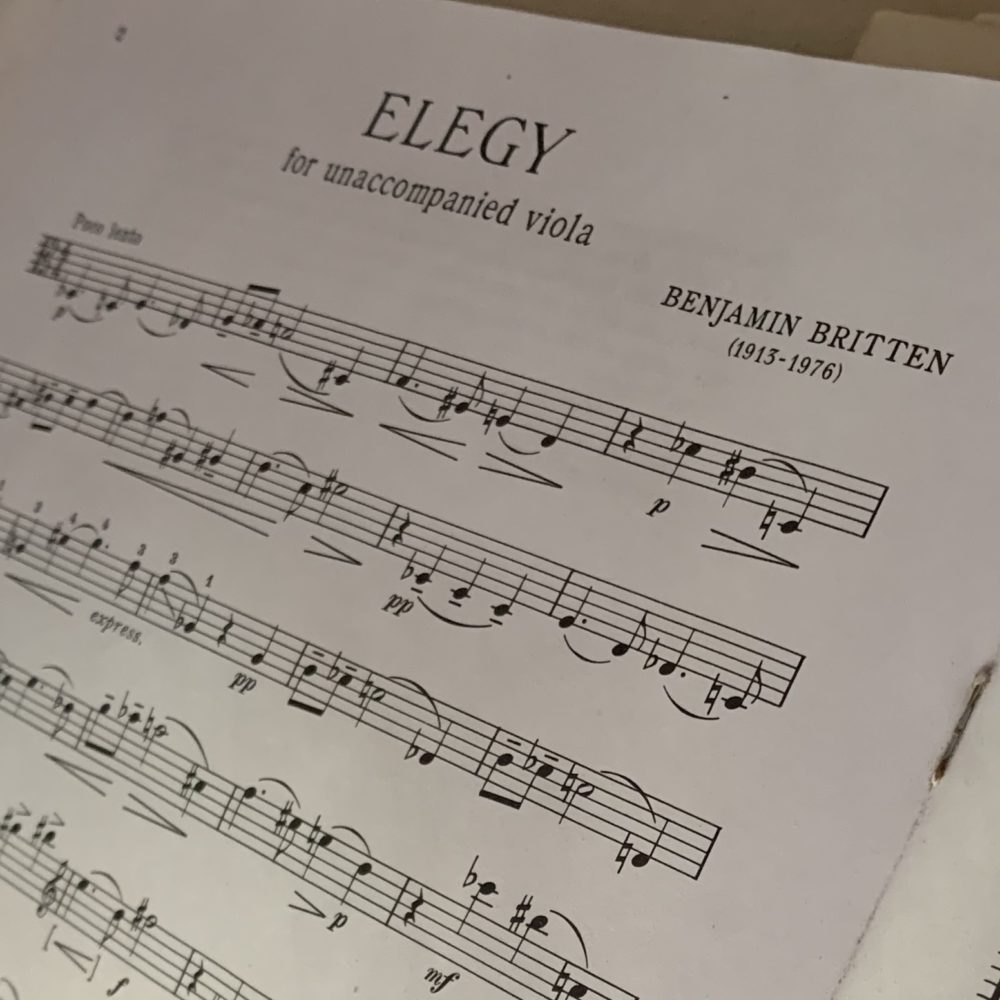 I grew up rich in cousins. I spent holidays with my first cousins and lived, starting at age 11, in the same town with second cousins (the children of my mother's first cousin) AND a first cousin twice removed (my grandmother's first cousin – each generation that separates us is the "removed" part). Don't worry, there won't be a quiz.
As the third child of three and in the middle of the pack, age-wise, among all my cousins, I often longed for special attention from elders. I found it in my relationship with my grandmother's first cousin and her husband. To maintain a bit of anonymity, I'll refer to them by their initials: A. and M. They were mathematicians who delighted in logic games, musicians with strong opinions about composers and performances, and as elegant and worldly as my middle-school brain could imagine. They had no children.
M. grew up in Japan during World War II and came to the U.S. for graduate school. A. grew up in Wisconsin and in France, thanks to her father's work as a professor. They met and married — a bold act for that era, a Japanese man marrying a white woman.
The first time I visited their home, we sat on pillows around a low table, Japanese style. I was so inexperienced and eager at age 11 that I added both milk and lemon to my tea, curdling it. A. endeared herself to me forever with her gentle smile and quick explanation of the science experiment that I'd accidentally conducted.
There are many more stories to tell since that day nearly forty years ago, but I'll fast-forward to the present, where M. lives alone, five years after A.'s death. He has not moved a single item in her study. Her books lay as she left them and her perfume bottles gather dust. It is an understandable reaction to the blow of her loss. M. does not like change of any sort and this was the most unwelcome change imaginable.
I am now his caregiver, both legally and lovingly. It is an honor that I accepted after caring for my father to the end of his life in 2017. As I told M., I'm going into this new caregiving relationship with my eyes open, knowing the length, depth, and breadth of what he is asking of me. And I'm saying Yes to it all. I think I saw M.'s shoulders drop about an inch when I accepted and in that moment I felt all the belonging, all the love that had been stored up in me by A. and M. come rushing forward. What do we want to do in life but be there, in those moments, in fellowship with another human? What higher use is there for my time and energy?
Which is why I spent one full day last February dusting. And vacuuming. And clearing the kitchen counters so they could be scrubbed for the first time in years. I stood at the threshold of A.'s study but did not go in. M. and I will let that dust settle for a bit longer, I think.
Image: M. can no longer play his viola. The last piece he played was "Elegy for unaccompanied viola," by Benjamin Britten, and the sheet music remains on its stand.