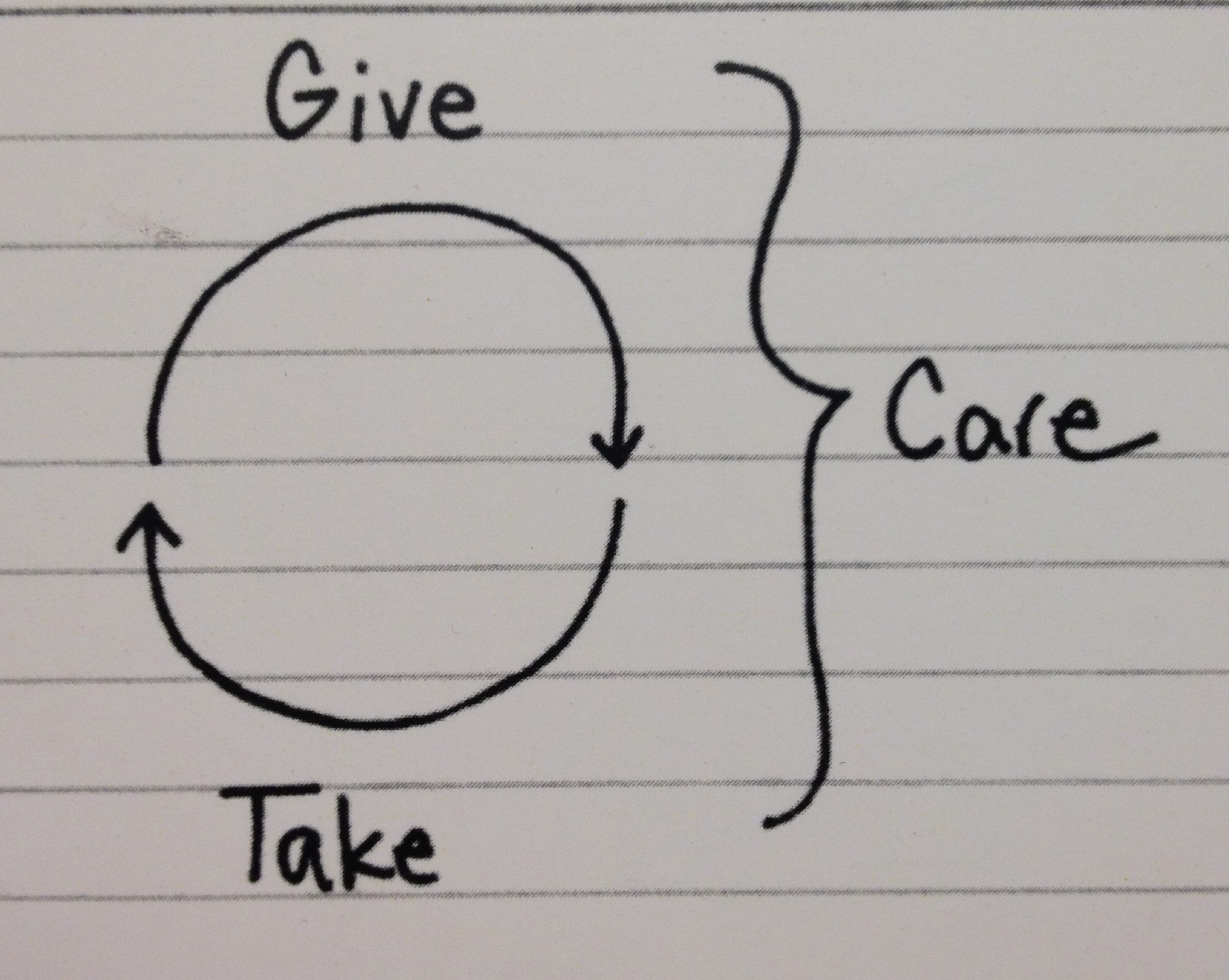 My dad was a survivor — of a heart attack in his 50s, kidney cancer in his 60s, and an initial diagnosis of melanoma in his 70s. Melanoma recurrence and complications of treatment are what finally got him.
A lifelong runner, Dad kept meticulous notes about his mileage and heart rate on paper. He bought three pairs of sneakers at a time so he could rotate their use, carefully marking them so they would wear out evenly. Each time Dad was hospitalized, my mom, a journalist and master caregiver, took over as record-keeper. Thanks to her tracking of symptoms and treatments, Dad avoided countless medical errors as we moved between three care facilities that last year of his life. My mom does not appear on any health care organizational chart and yet she saved the system an enormous amount of money.
We tapped every resource we had in our pursuit of Dad's well-being, from the comforts that money can buy to those afforded only by presence and prayer. We left it all on the field in 2017.
Now when I hear about someone else caring for a loved one or starting a steep health journey, my heart aches to give them advice. But I worry. Will it be welcome? Will they be able to afford the time we spent? If they are not now part of a faith tradition or in the habit of self-tracking, what good is our advice to pray or take notes? When I suggest a palliative care consult, will they hear "death is near" instead of "soothe that itchy rash"?
I worry that I'm like those busybodies who had opinions about how I was feeding/dressing/raising my children. No, no, and no, thank you.
So I collect evidence just in case I get the chance to share it:
Now it's your turn. What advice do you long to give to someone newly diagnosed with your condition or in a caregiver situation like yours? What articles and evidence do you keep in a file, in case someone ever asks?
Comments are open. Please share!
Image: Give – Take – Care, by Jessica Hagy.