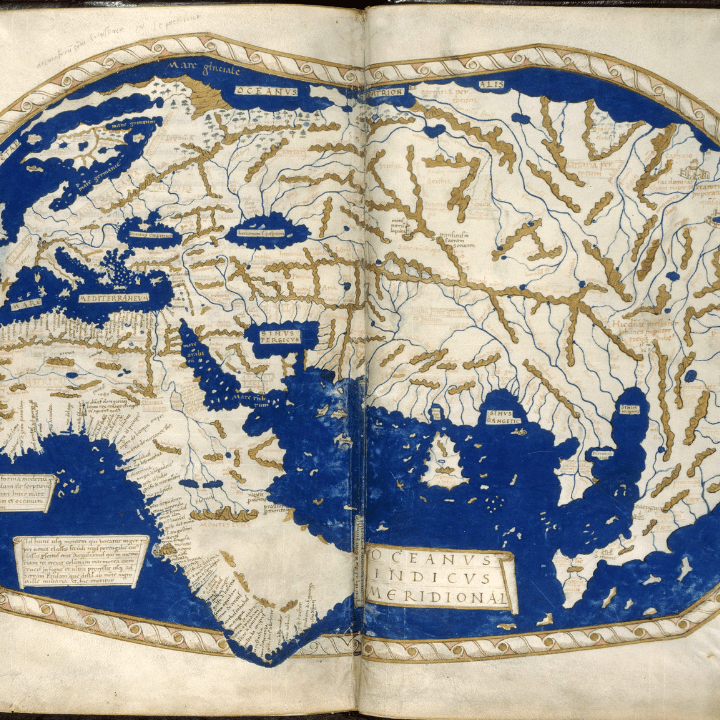 I think our understanding of the current health data landscape is about as accurate as a map of the world in the 15th century: excruciatingly detailed in the areas we know well, but hilariously, woefully — even dangerously — incomplete when it comes to the areas of health and health care that lie beyond our grasp.
By way of illustration, here's a map of the world circa 1490, by Henricus Martellus (above). Italy, where the mapmaker lived, is depicted in great detail while Africa and Asia are just rough approximations — and other continents, like Australia and the Americas, are missing altogether.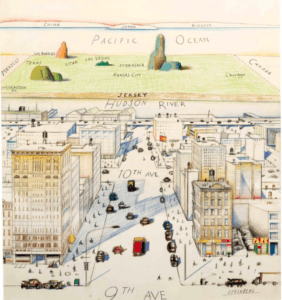 Another favorite depiction of myopic mapmaking is this whimsical drawing by Saul Steinberg for the New Yorker (at left).
Ninth Avenue in Manhattan dominates the foreground while the rest of the United States and the world is shown as a sort of after-thought, hardly worthy of the artist's time.
What are we missing when we focus too closely on what is currently available? What treasures lie just beyond our view, in unexplored or walled-off areas of health and health care?
I found it useful this year to create a taxonomy of health data to remind myself and others that clinical data is just one small part of the puzzle of someone's life. Here's a slide listing some of the categories: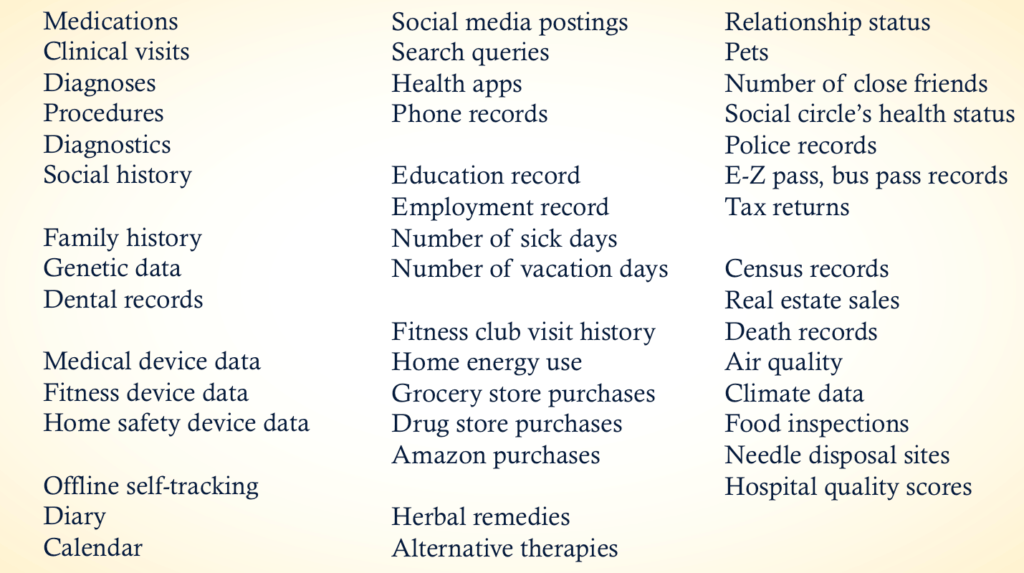 Sara Riggare's illustration of the hours that she spends on self-care vs. the one hour with her neurologist is another wonderful "map" of health data.
What sources of health data are not yet on our radar — but should be? Where are the ripe areas of opportunity for people who want to create positive change, using data? What sources of data would you rather NOT include in a public map of your health? Comments are open.
If you will be in Seattle June 20-21, please come to Cambia Grove's Interoperability Summit: Empowering Consumers with Data. My keynote will be a riff on this taxonomy theme AND I will reveal what I think is the ripest target for health data entrepreneurs.