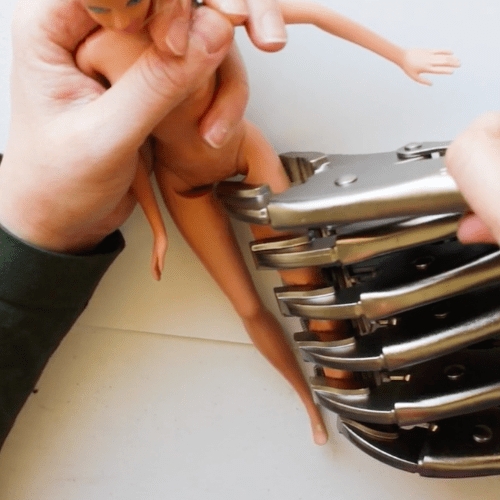 I have found that we can anticipate the future by paying attention to artists. Like hackers, artists bend tools until they break and ask, "Why CAN'T I do that?" They push the edges of any field they find themselves in.
Autodesk, which makes software for people who make things, created the Pier 9 Residency Program to give artists, creatives, and manufacturers the chance to work with the latest digital fabrication tools, right alongside the developers. For example, Jennifer Berry, a Pier 9 artist in residence, was inspired by bees – the world's first 3D printers. She created a 3D printer that extrudes beeswax, which is edible, durable, produces no waste, and can hold more than 50 times its weight.
How might we bring the artistic spirit into health care and include more people who ask, "Why not?"
One place to see artists in direct conversation with health is at Stanford Medicine X, an annual conference that is on hiatus this year. Below I share some of the work that artists have brought to Medicine X – and at the end I add one more artist whose work inspires me.
From top left, going clockwise: Anthony Carbajal, Yoko Sen, Elizabeth Jameson, and Gilles Frydman.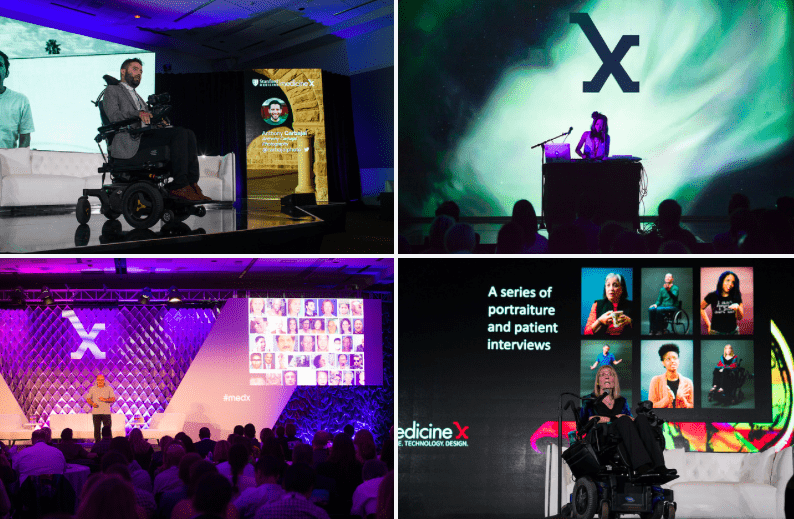 I love when artists invite people to participate in the creation of the work. For example, Rachel B. Stork Stolz set up a table where people could decorate spoons, which symbolize units of energy when living with disability or illness (see: The Spoon Theory, by Christine Miserandino):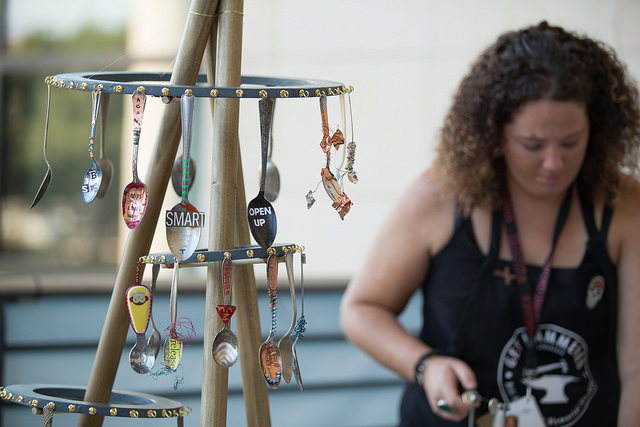 Yoko Sen recorded people talking about the last sound they want to hear, at the end of their lives, then incorporated those voices and sounds into her performance:
Regina Holliday paints on site, incorporating themes from the keynotes and panels into her work, then presents it back to the audience: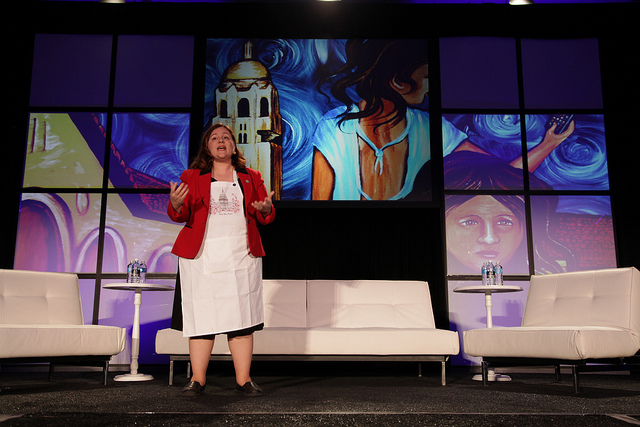 Maggie Whittum is an artist whose work I recently found thanks to a tip from Doug Lindsay. Her depictions of chronic pain and the effects of stroke are indelible:
Do you have a favorite visual artist, poet, film maker (etc.) who works in conversation with health and health care? Let's add more artists, more people who ask, "Why CAN'T I do that" to the public conversation about health. Please add their names and links to their work in the comments!
Featured image: A still from The Great Now What (video above).
Photo credits: Stanford Medicine X, Maggie Whittum