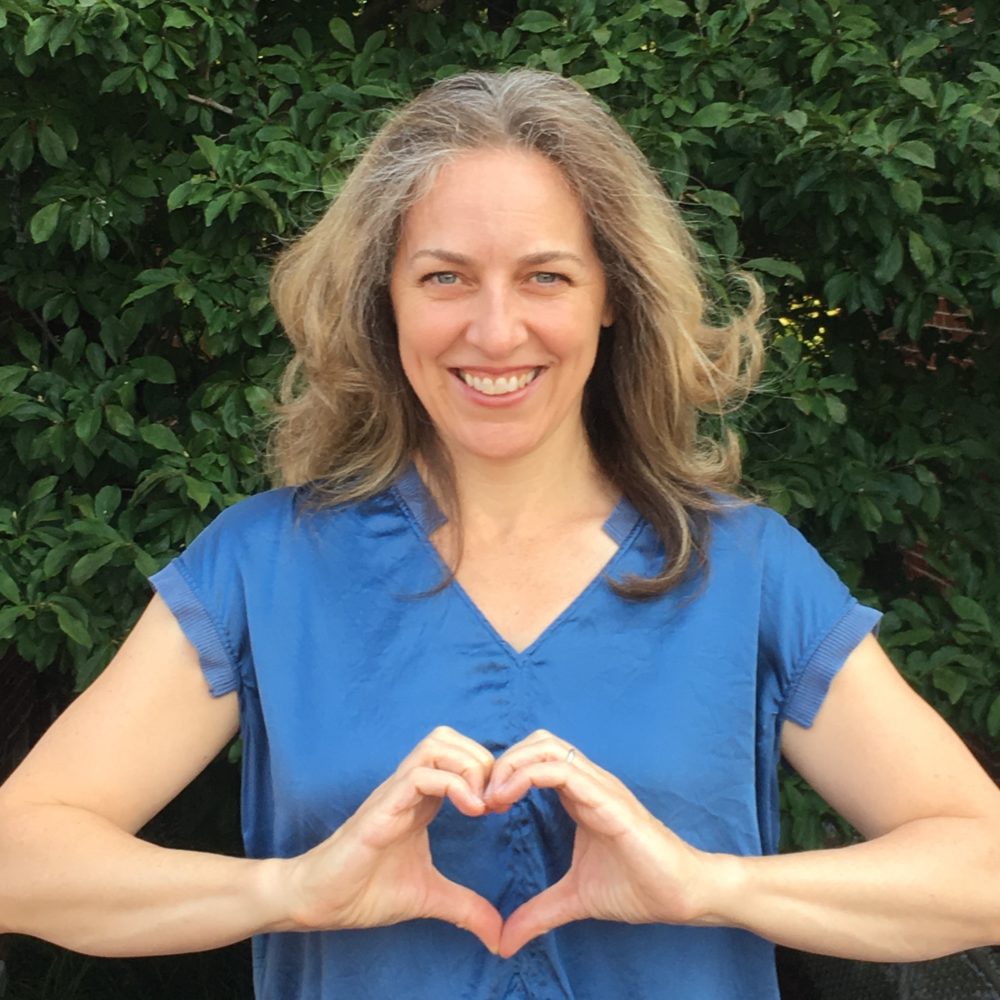 The following is a cross-post from the Atlas of Caregiving blog, which is featuring a new series of "caring conversations" with people who connect their professional experience to their caregiving experience.
Susannah Fox advises companies and nonprofits on how to navigate the intersection of health and technology. She recently served as the Chief Technology Officer of the U.S. Department of Health and Human Services (HHS). Susannah is on the advisory board of Atlas of Caregiving.
Rajiv Mehta: What is your caregiving experience, right now and in the past?
Susannah: My first introduction to caregiving personally was when my paternal grandparents became frail. My paternal grandmother was living with dementia, probably for longer than the rest of us noticed because she and my grandfather were really good at covering for each other. She was fine in terms of her physical health but her mental acuity was diminishing. Meantime my paternal grandfather was becoming frail. They were in their late 80s at this time. What was really beautiful is that my dad and my mom really leaned in to becoming caregivers. They eventually set up a schedule where they would spend almost every weekend in Baltimore. I was living in Washington D.C., a recent college graduate and working a beginner-level job. I was sort of a respite caregiver. When my parents couldn't be there and the home health aides couldn't be there, then I would drive over from D.C. to Baltimore to stay with my grandparents.
What I really appreciate is my parents modeling caregiving for me, my brother, and my sister. When the next episode came along a few years later, when my maternal grandmother needed help, there was a clear model for how we as a family were going to approach it. And that pattern has repeated when my father was sick, and also when an elder cousin was sick.
What is your professional background, your fields of expertise?
The shorthand way that I describe myself is that I'm an internet geologist. I do research about how people use technology as they pursue health and wellbeing. And I also have led innovation teams. Most recently I was the Chief Technology Officer in the Obama administration for the U.S. Department of Health and Human Services. It was a wonderful opportunity to put all that I had researched and thought about in theory into practice. How might we use technology at scale to help the American people in their pursuit of health and wellbeing? As an anthropologist I have looked at health and technology in the micro. And then working for the federal government you work at the macro level.
How have your professional skills and perspectives influenced or impacted your caregiving efforts?
For the most part, the care that we as a family have been involved in is care that's primarily related to aging, and the chronic conditions associated with aging. As the Chief Technology Officer a big part of my portfolio was health data. Well, health data really intersects with health more when you're dealing with a condition that needs to be tracked. This wasn't necessarily something that was part of my family's practice of caregiving. Except for medication management. Medication management was something that as a researcher I had looked into because I kept hearing, in my field work talking to caregivers, about the challenge of complex medication management. And then I saw it in my own life and in my own caregiving.
You've also been a proponent of the idea of peer-to-peer in the world of health information, sharing and learning from each other. Did you turn to that yourself through these different caregiving experiences?
I absolutely did. I was just talking with my friend Laurie Strongin who cared for her son who very sadly had a rare condition, Fanconi anemia. He died at the age of seven and she wrote a book about that experience called "Saving Henry". We were talking recently about how she made every day a special day for Henry. If he wanted to have ice cream for dinner, they had ice cream for dinner. Every time he got a shot, if he wanted a Pokémon toy, there was a magic closet in his bedroom in whatever hospital they were. Out of the magic closet would come the Pokémon toy that would help him through the shot or a procedure or spinal tap that he had to have. When I was caring for my dad, who passed away last year, I brought that lesson with me. I brought that spirit, that childlike wonder, of what if dad wanted to have ice cream for dinner? How can I make that happen? And how can I bring something to his hospital room that is the equivalent of a magic closet that Laurie created for her son Henry? How might I bring joy into my dad's life? That's one example where I look to a peer caregiver who is really dealing with similar issues, but at the other end of the age spectrum.
How have your caregiving experiences impacted your professional efforts?
With respect to medication management … looking at it again at scale in terms of the federal government, how might we at the federal government level figure out how to make it easier for people to get, for example, their medication lists? How might we make it easy for someone to share that medication list with their caregivers? That's one example of how my experience as a caregiver intersected with my research and intersected with my work in federal government.
What one piece of advice would you give someone who found themselves in similar caregiving situations?
It's a tough question because I think every caregiving experience is unique to the person who's ill or aging or whatever they are dealing with, and it's unique to the person that is in the caregiving role. The one common theme that I would say is to look for joy. Another inspiration to me is Ai-jen Poo, who talks about how we should look at caregiving for our elders as an opportunity, and we should approach it from a place of abundance. That can be really difficult. And so my one piece of advice is to look for opportunities to bring joy into the room. Because there is so much sadness, so much pain, and so much difficulty, that to be reminded of joy is very important.
Previously in the series: "A life-long educator cares for his mom, and learns from his grandson" (a conversation with Phil Alvarado)