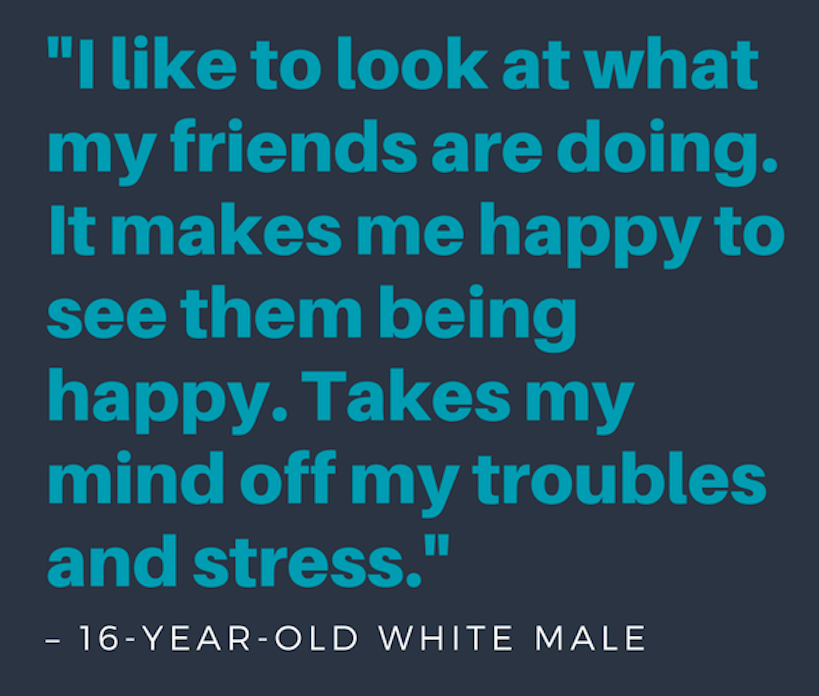 The Hopelab/Well Being Trust report is based on a nationally-representative online survey which we designed to have as many open-end questions as we could squeeze into it. We were overwhelmed (in a good way) with the responses.
Hundreds of teens and young adults shared vignettes about how they are managing their health, both physical and emotional, using mobile apps, seeking peer health advice, and by curating their social media feeds.
Here's a sample of the quotes that will stick with me (and please feel free to grab these for your own social media posts):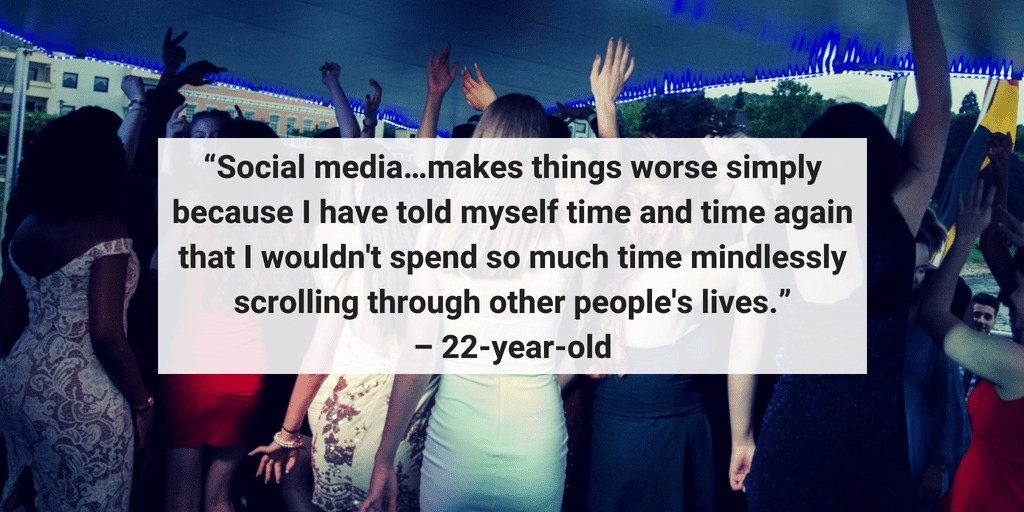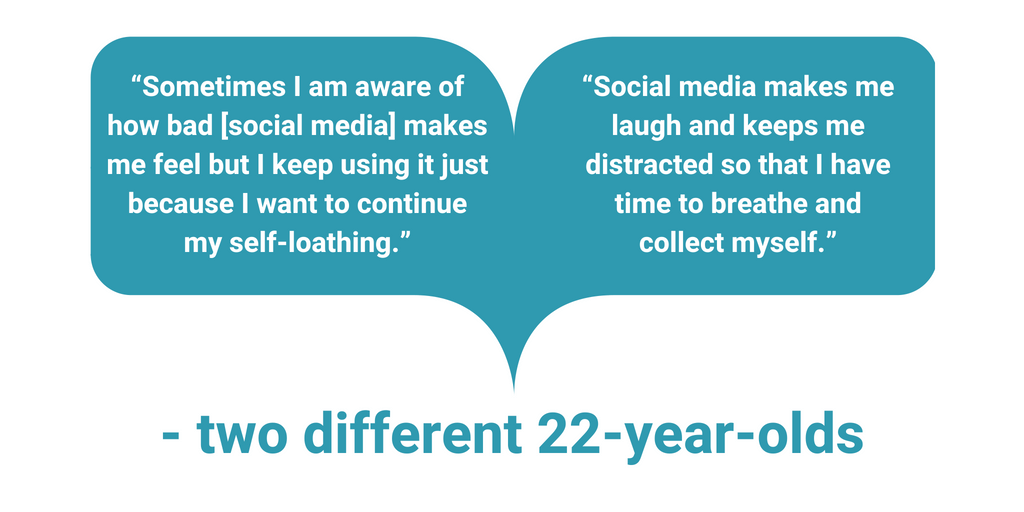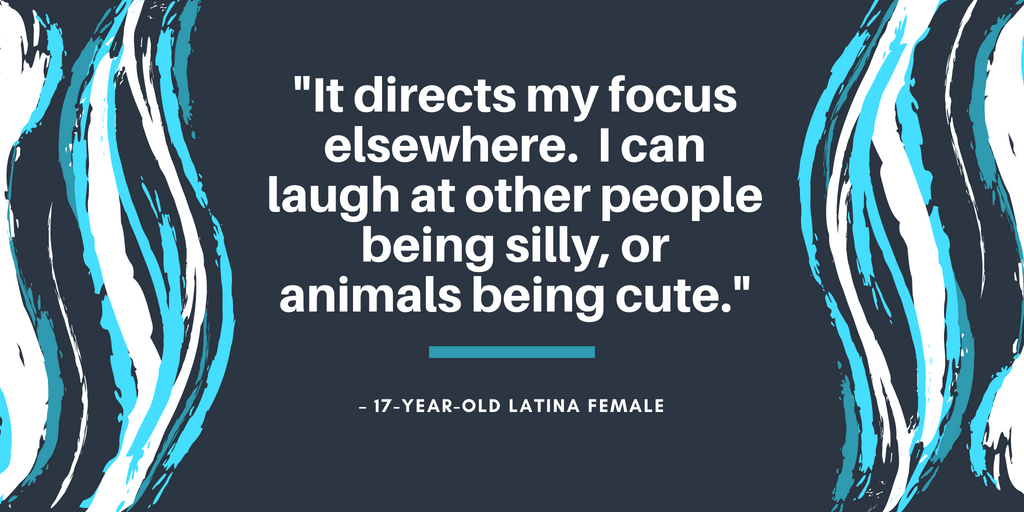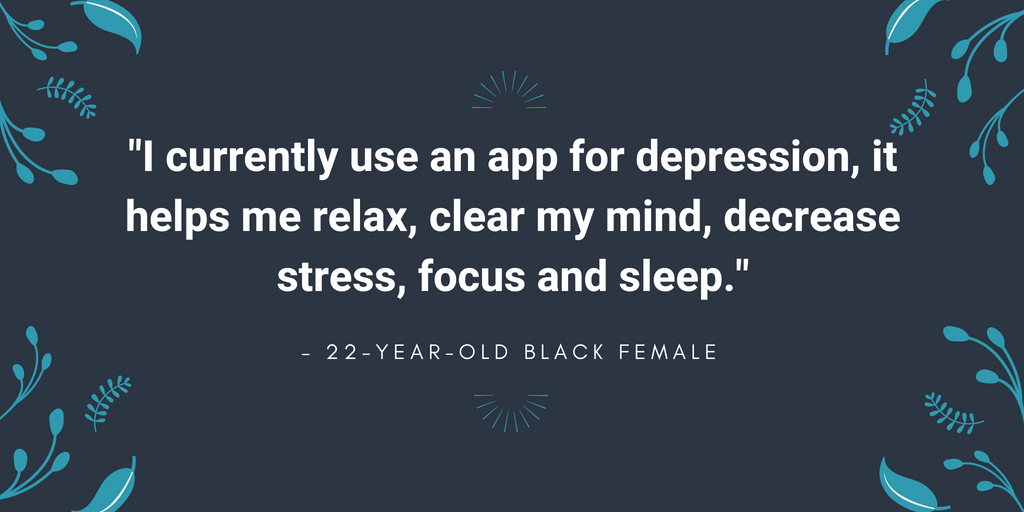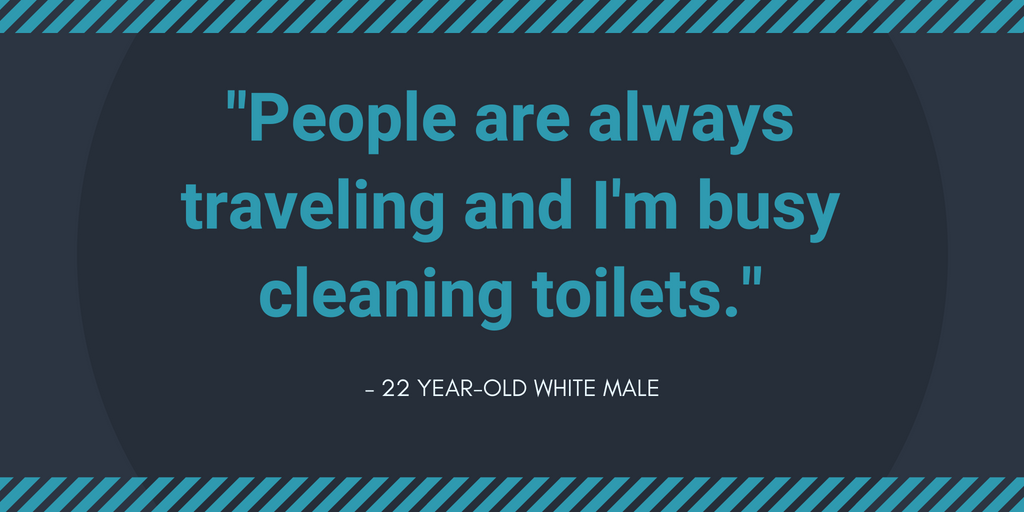 Special thanks to my niece Katie Fox for creating these!
To read more quotes, please see the "In their own words" sections of the report:
Related articles: