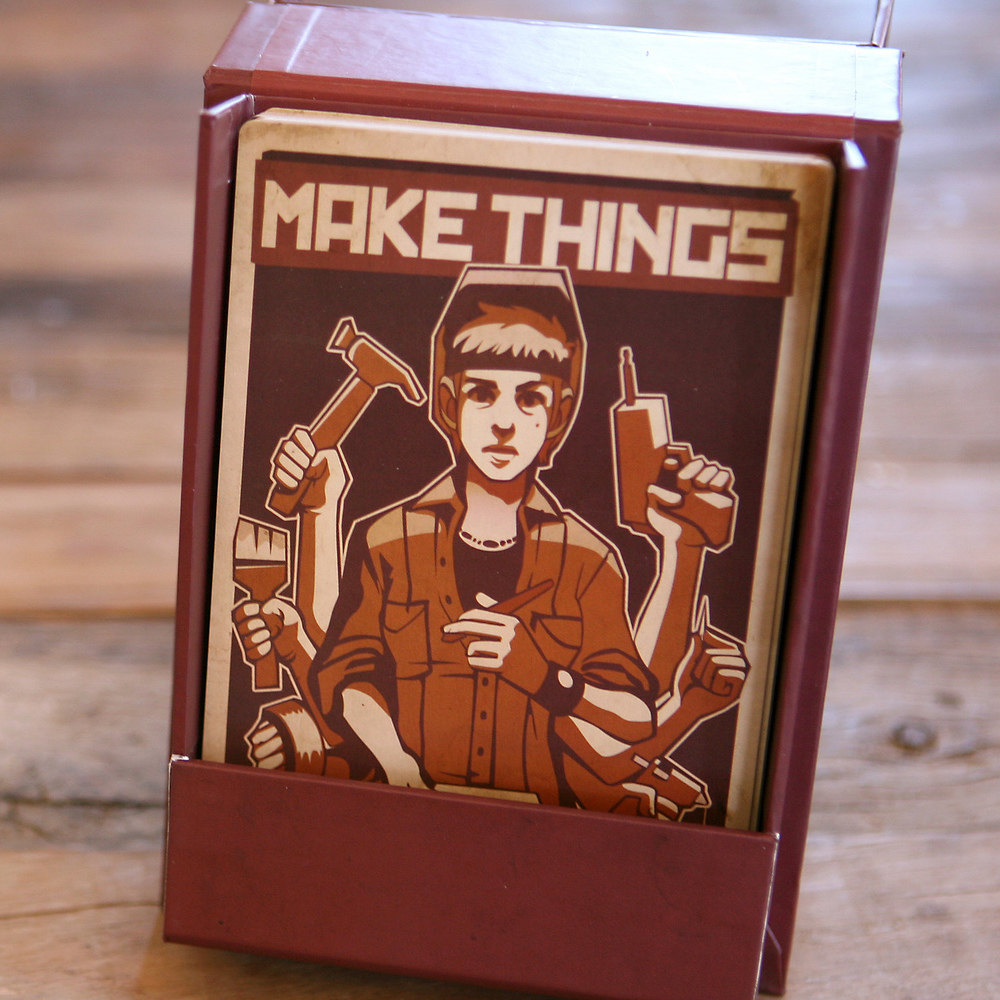 I recently signed on as an advisor to a group of George Washington University students who are organizing a medical and assistive device hackathon on March 24-25, 2018, in downtown DC. Check it out if you live nearby!
In pulling together resources for them, I found the memo I sent to senior leaders across the Department of Health and Human Services (HHS) describing how hardware innovation is transforming people's lives, how HHS can play a role, and how the Invent Health Initiative supported then-Secretary Sylvia Burwell's Innovation Agenda.
---
January 7th, 2016
Susannah Fox, CTO, HHS
Supporting the Secretary's Innovation Agenda – the Invent Health Initiative
Through the U.S. Department of Health and Human Services (HHS) IDEA Lab's work on open innovation, the Department has made meaningful progress in opening new channels of action to help both HHS employees and U.S. citizens contribute toward the greater good. The purpose of this memo is to highlight a new effort we are undertaking to support a burgeoning movement of entrepreneurial individuals who are creating breakthrough medical and assistive devices through unconventional means. Using our open government strategies, HHS can facilitate progress in the development of physical objects to improve health and anticipate advances in manufacturing that will affect our regulatory and service-delivery work in the future. Invent Health supports the Secretary's innovation agenda and our strategic goal to advance scientific knowledge and innovation by connecting HHS with emerging networks of communities focused on turning ideas into health and service products.
Our goal is to enhance the opportunities for innovators and entrepreneurs, through our government programs, to engage in a community of problem solvers organizing around the "hardware" of health and human services. Here, I share with you a few perspectives and lay out steps for the next year to help catalyze this national movement of invention for health.
Background on the Inventor Movement
There are an increasing number of small-scale inventors creating solutions to home and clinical care challenges that enable people to live more independently, in better health, and with greater dignity. These innovators bring unique experiences and skills in user-centric design, engineering, materials science, and computer programming and couple them with an equally unique understanding of problems that impact the quality of our lives. For example, in the home environment, people affected with movement disorders are able to feed themselves with utensils designed to counteract hand tremors. In the clinical setting, new ways to keep catheter and intravenous lines clean and in place have been invented by parents and nurses who recognized a need for improvement. Prosthetics are being co-designed with the people who will use them and, in some cases, get 3-D printed according to their specifications.
We can play a vital role in empowering communities of innovators, both inside and outside government. For example, the Food & Drug Administration (FDA) recently promoted a challenge competition in food safety that yielded five hardware innovations aimed at rapid detection of Salmonella. The Assistant Secretary for Preparedness and Response (ASPR) sponsored a challenge competition to determine the location and status of durable medical equipment in order to aid first responders who need to prioritize people who have lost electricity during natural disasters. At the National Institutes of Health (NIH), a team created the 3D Print Exchange to support networks of inventors who are creating tools for biomedical research and establishing a platform for on-demand, low-cost prosthetics and assistive devices. We know there are many more examples.
Challenges and Opportunities for HHS
There are leading indicators that this nascent movement of individual inventors, aided by information technology and open innovation approaches, is broadening its impact in the marketplace. However, there is a growing sense that government, as a platform, can play a key role in helping to overcome barriers and accelerate the inventor movement.
In our analysis of the current landscape and marketplace of ideas, we've identified some key areas where some modest input can yield higher impact results. Often, we find that innovators lack access to:
advanced technology tools that would allow them to prototype their ideas;
industrial tools that would allow them to manufacture and distribute their inventions at scale;
information about high priority issues – essentially, where they should aim next;
information that would allow them to get market approval for their devices in regulated areas of health and human services; and
platforms to engage the marketplace to socialize their ideas and prototypes, and determine whether they are of commercial value.
What can HHS do to address these challenges and help create new opportunities for innovation? Here are a few initial areas of exploration:
entrepreneur access to and awareness of tools like 3D printing, fabrication facilities, maker spaces like TechShop, and government-sponsored labs;
marketplace entry points through start-up funding through accelerators such as Small Business Innovation Research and Small Business Technology Transfer programs and prize competitions (like the ones made possible by the America COMPETES Act);
access to information and resources,, especially in areas of high need in both the community and the clinical setting, across all the populations HHS serves; and
access to publishing/sharing tools that would allow people to post pictures, diagrams, videos, etc. of their ideas and inventions (and which would allow government to share consumer-friendly information about regulatory pathways).
Moving forward, we are eager to hear from HHS colleagues as well as the public on other barriers and ideas to accelerate pathways for American ingenuity to achieve improvements in our most challenging problems areas.
How HHS can Engage in a Community Dialogue
We believe that what is needed most now is a series of structured discussions around several themes regarding where government can help accelerate progress in innovations in high priority areas for HHS. Our first steps are to hold a HHS town hall on January 28, hold a series of regional engagements with stakeholders, and establish a listening and connecting post at HHS through our use of the web and social media. You can follow our work and engage in it through several channels at http://www.hhs.gov/idealab/what-we-do/invent-health/. These are the early days of this form of American innovation, and I look forward to hearing from you about ideas on how we can leverage this trend to catalyze further innovation.
---
Image credit: Design Axioms, opened up, by Juhan Sonin on Flickr