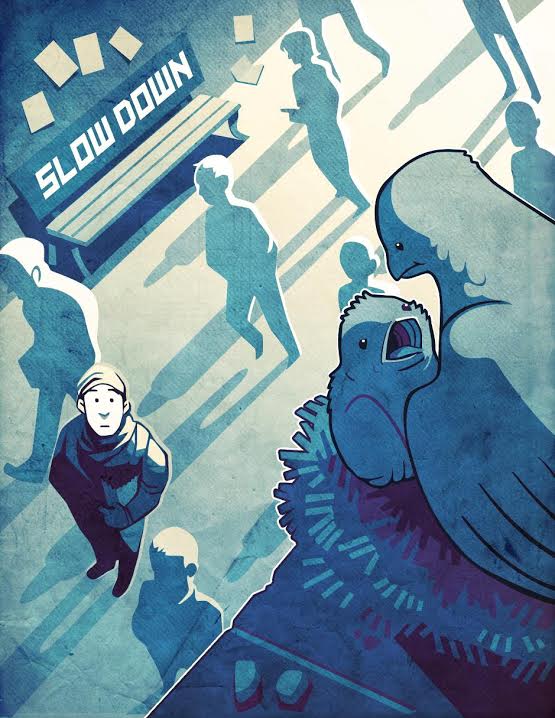 Juhan Sonin and his team at Involution Studios capture essential health messages in cards — actual, physical cards that you can stack in a deck or lay out across a table. The front is an arresting image and the back lists evidence and tips. The cards are tactile, delightful artifacts of an ongoing conversation that Invo is holding with the world.
I contributed to a recent newcomer to the deck: Slow Down. I was inspired by Fahd Butt's "slowgrams" — the sketches he produced instead of trying to capture life moments with a camera.
Poetry is my personal slow-down hack. I never leave for a trip without tucking a favorite book of poems into my bag. Grace Paley, Billy Collins, and Vera Pavlova are currently seeing a lot of the country.
Because even as I relentlessly gather, share, and create evidence for why peer-to-peer health care will transform our lives, if we let it, I know that my own health and happiness must come first.
For the full Slow Down story, please read: "How a Health Axiom Card is Made."