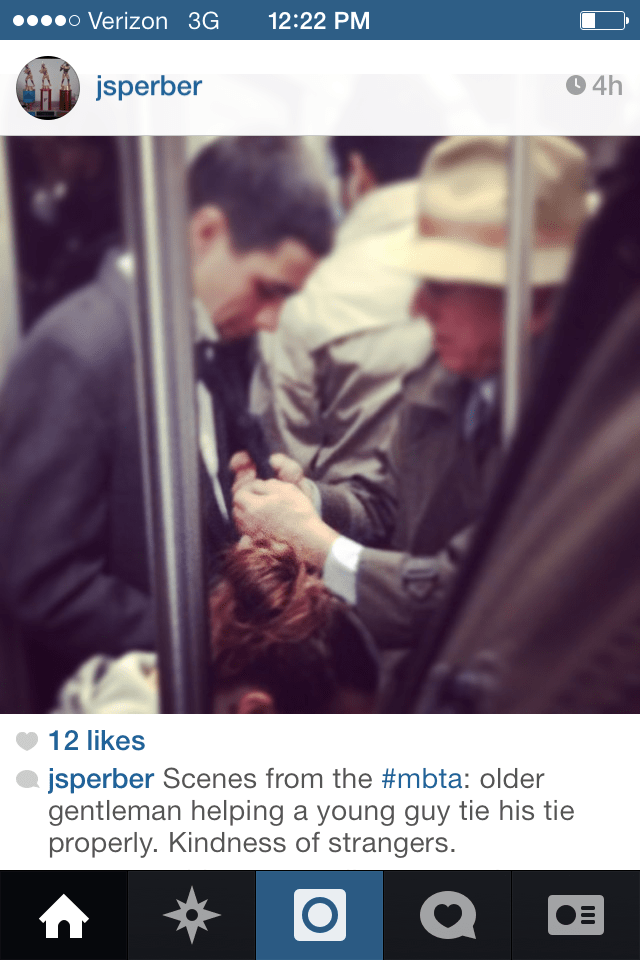 Jodi Sperber snapped this photo of an older man helping a younger man with his tie on the T in Boston.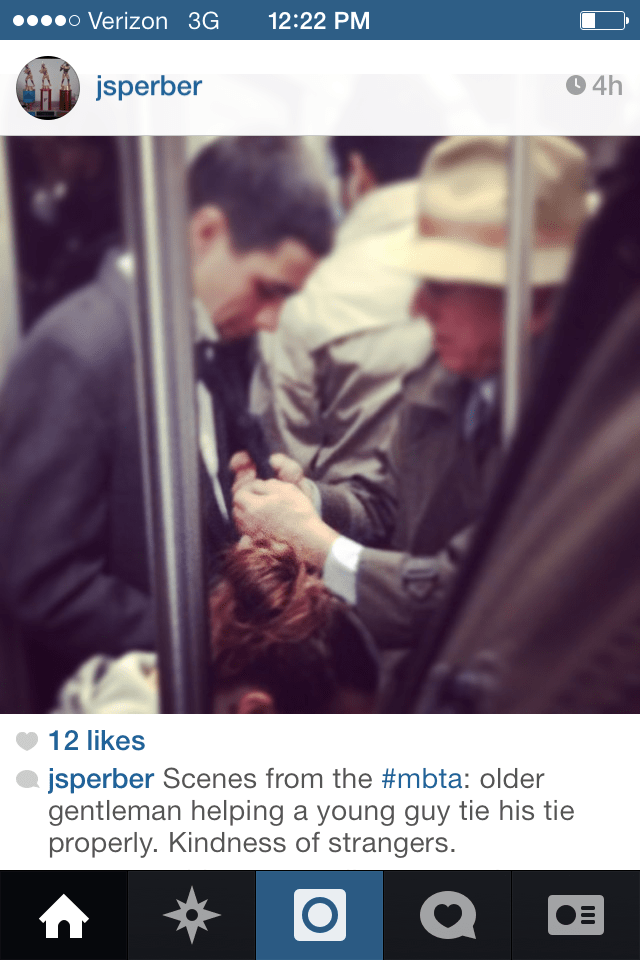 I love it and shared it online (after getting Jodi's permission).
Roni Zeiger was one friend I sent it to and he replied, "Networks of microexperts ready to help each other: you never know where that help might come from, you don't even necessarily know that you NEED the help, but if you're in a community, they'll take care of you."
Wendy Sue Swanson tweeted the image and wrote, "Living in a community: when in need it's so nice to know those around can help no matter how high (or low) the stakes."
And Alexandra Drane added her tag line from the Unmentionables panel at the Health 2.0 conference: "Empathy always."
Gilles Frydman points out that the best advice doesn't just come from a "just-in-time someone-like-me" but from one who is ahead of you on the path, like this older man helping the younger one.
I'm struck by how often people share stories of serendipity and unexpected altruism when they talk about their health. Has something like that happened to you? Someone emerging at just the right moment to give you the help or advice you needed? If so, I'd love to hear about it, either in the comments or via email: sfoxdc at gmail dot com.