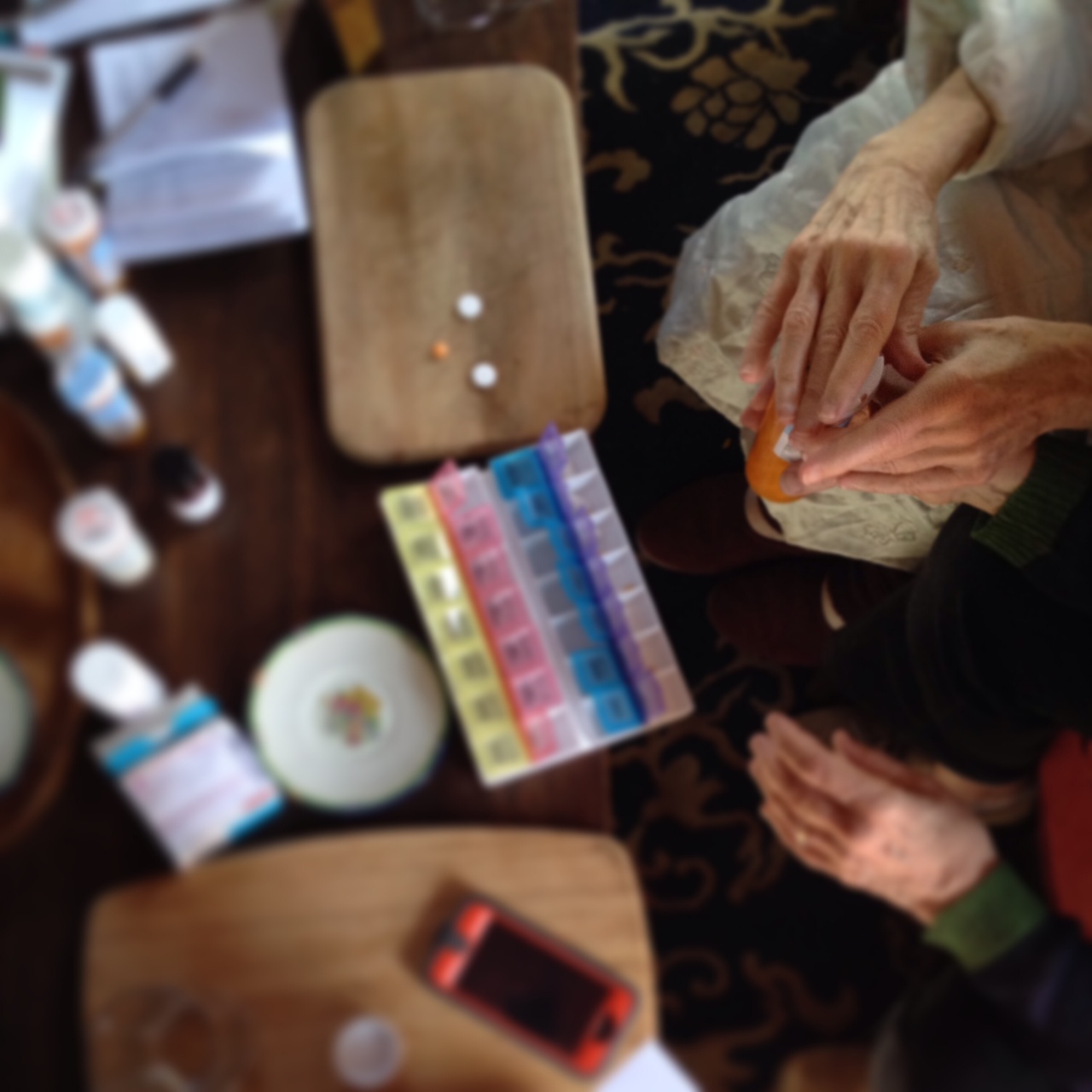 I recently spent an afternoon with a dear relative who is being treated for cancer. Her medication regimen is so complicated that my mom, an experienced caregiver, visits her daily to help sort all the different pills into all the various boxes (and make sure they get swallowed). They showed off three health care hacks that they'd come up with:
1) A weekly meeting to go over the pill supply. I snapped the photo above, but blurred it and cut out the 2-pager my mom uses as a checklist. Note the use of clean surfaces to sort the pills — cutting boards and saucers. During this meeting they agreed that they need an upstairs pillbox (for pre-breakfast meds) and a downstairs pillbox (for the rest) because otherwise she forgets to take the early-morning pills.
2) Our relative recently had a port placed and she needs to keep it dry for 10 days. A friend brought over a handy roll of plastic wrap she bought at a hardware store and showed them how to wrap the area so she could shower.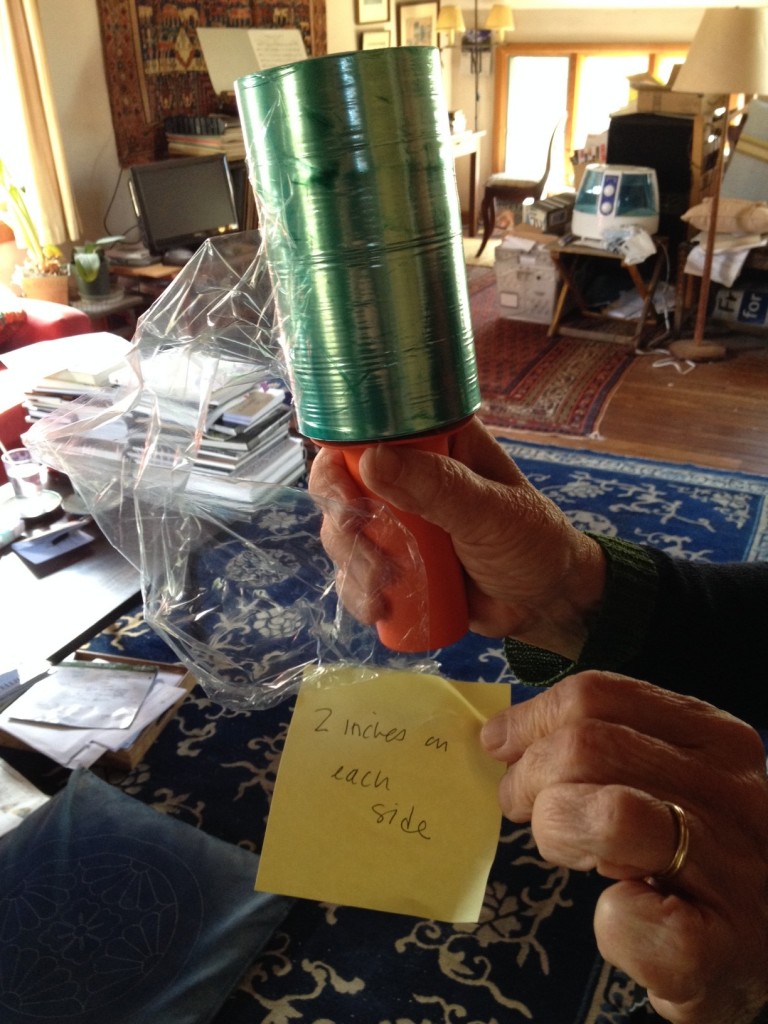 3) When it's time for a nap, they take the phone "off the hook" (for mobile-only readers that means they get a dial tone on their landline and then don't actually make a call). The noise from the phone is pretty loud at first, so they came up with the idea of placing it inside a sauce pan with a lid. Instant silence.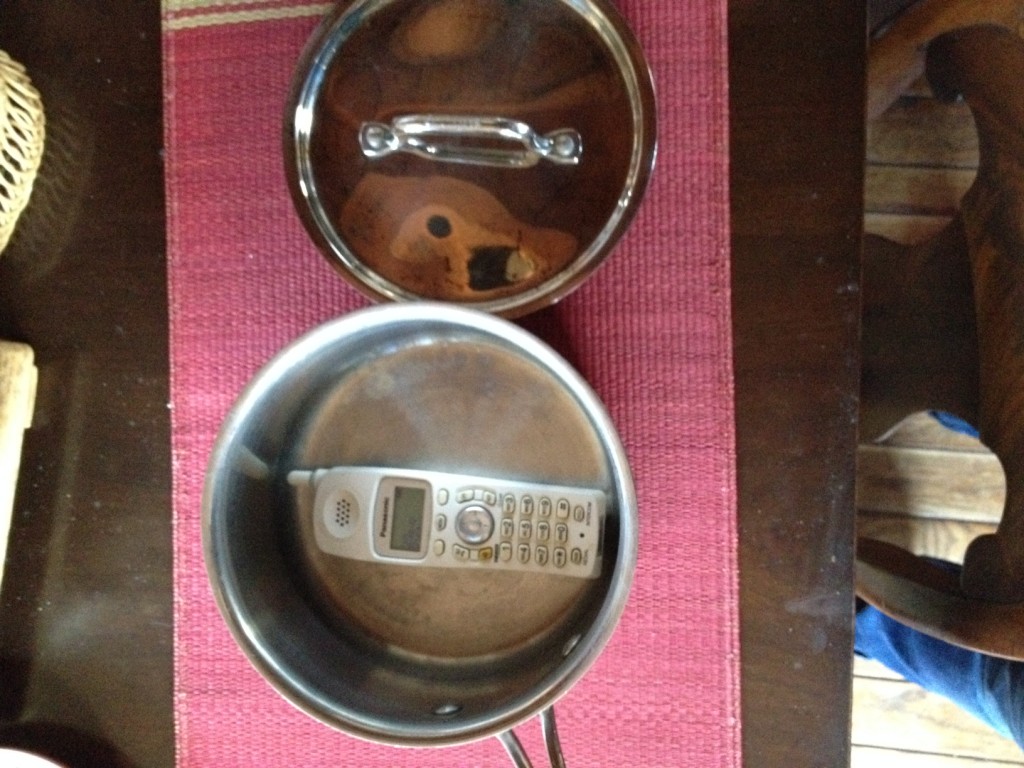 These tricks are very simple but have made my family's management of this new situation so much easier. How many home health care hacks are out there, unshared? What can we do to spread these simple little innovations? Four in ten U.S. adults care for a loved one, either an adult or a child, so this is a market worth paying attention to.
Here's my original post on this topic, along with the stellar discussion that followed. I am going to continue to shine a spotlight on it until it's a widespread conversation and I hope you'll do the same.