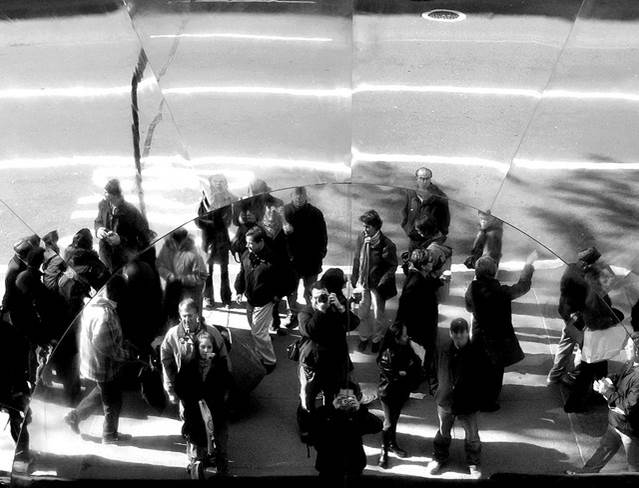 Health 2.0 featured a panel devoted to the "new environment for better health care decisions." I shared some new findings and I'd love to hear what you think:
[Update: the video of my talk is now online.]
Where I work, at the Pew Research Center, we use data to hold up a mirror to society so you can see yourselves clearly. We don't tell you what to do about your reflection. We just want you to see yourself as you really are.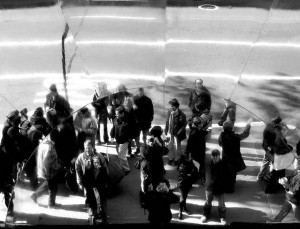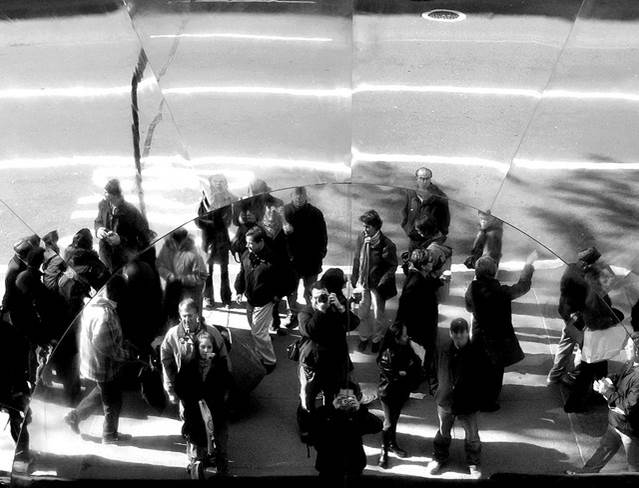 We also provide a window into other people's lives, which may be very different from your own. We survey in 60 countries and on a wide range of topics so people can make informed decisions, based on data. We are huge fans of reality-based decision-making and I hope you are too.
In our health research, we visit other kinds of nations.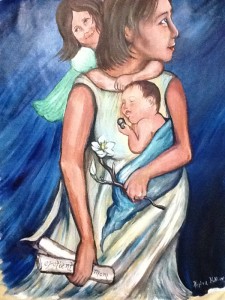 The land of the newly diagnosed cancer patient. The realm of rare disease. The mighty matriarchy of women whose kids are sick. You may not be a citizen of these nations, but you may want to understand them because they are your target audiences.
One of our surveys last year identified a previously unmeasured nation within our borders: Trackers.
This was the first national survey to measure the magnitude of health data tracking. We fielded it for 3 reasons:
1)    The medical literature shows that tracking is a low-cost, effective health intervention for losing weight or managing chronic conditions.
2)    My fieldwork in a variety of online patient communities turned up multiple examples of home-grown, kitchen-table tracking solutions.
3)    Media stories about trackers often focused on fitness nuts and geeks who love gadgets and that didn't fit the reality of what I was seeing in the field.
So the Pew Research Center and the California Healthcare Foundation went after the data.
[slideshare id=26508868&doc=foxhealth2conmondaypanel-130924140641-phpapp02]
7 in 10 US adults are tracking some aspect of health, their own or someone else's.
They are tracking weight, diet, exercise routines, and health indicators like blood pressure, blood sugar, headaches, and sleep patterns. Most track for themselves, but some track on behalf of the loved ones they care for. Half track on a regular basis, half when something comes up, like a symptom flare or a new goal. Technology plays a minor role for most trackers. Pencil and paper is more common than apps or online tools. And fully half keep track just in their heads. Some share the data with their clinician. Many do not.
Let's talk about one huge market within health care. We will release a report about this group later in October, but I wanted to share a sneak preview.
45% of US adults are living with a chronic disease.
About half of them are dealing with 2+ conditions. They are statistically less likely to have internet access or to own a cell phone, so let's just keep things in perspective. 7 in 10 U.S. adults living with 1+ condition say they track some aspect of health; 8 in 10 U.S. adults living with 2+ conditions do so.
Tracking data is not a hobby for them. They may not have a choice, especially those with two or more conditions.
They are trying to use data as a mirror, to see themselves more clearly and do the best job they can, trying to stay well, given the tools and knowledge they have.
Trackers living with chronic conditions are more likely than other trackers to take formal notes and to use medical devices like glucometers, but less likely to use other types of technology. They are more likely to say that tracking has had an impact on a health care decision, led them to ask a doctor new questions or seek a second opinion, or changed their overall approach to health.
So yes, many people are collecting data. But what about connecting data? Connecting with other people, to share and learn from each other. That's a big piece of the health care system and we need to talk about it when we talk about data.
Think about the last time you had a serious health issue or experienced any significant change in your physical health. That's often a big decision-making moment for people. To whom did you turn for information, care or support?
Our national survey found:
70% of U.S. adults got information, care, or support from a doctor or other health care professional.
60% turned to friends and family.
24% turned to others who have the same health condition.
People living with chronic conditions are even more likely to say they connected with each of these sources, and are the most likely group to say they consulted a health professional.
Again, technology still plays a small role in those connections. Health care is still very much an offline activity for most people.
So picture this: There is a huge group of American adults who have cell phones – 91% – and those phones can serve as a tracking device.
There is another huge group – 7 in 10 adults – who are already tracking their health, but mostly offline, not using any technology. Yet they say that tracking is having a beneficial effect on their health and the literature shows it can.
45% of American adults are living with a chronic condition, doing a ton of tracking and a ton of interaction with the health care system, but again, mostly offline and not integrating the data within the system.
This is a huge opportunity. What are you going to do with it?
Hold data up as a mirror so people can see themselves more clearly.
Use data as a window, into other people's lives, so you can help them reach their goals.
Seize this opportunity in the age of data and connection.