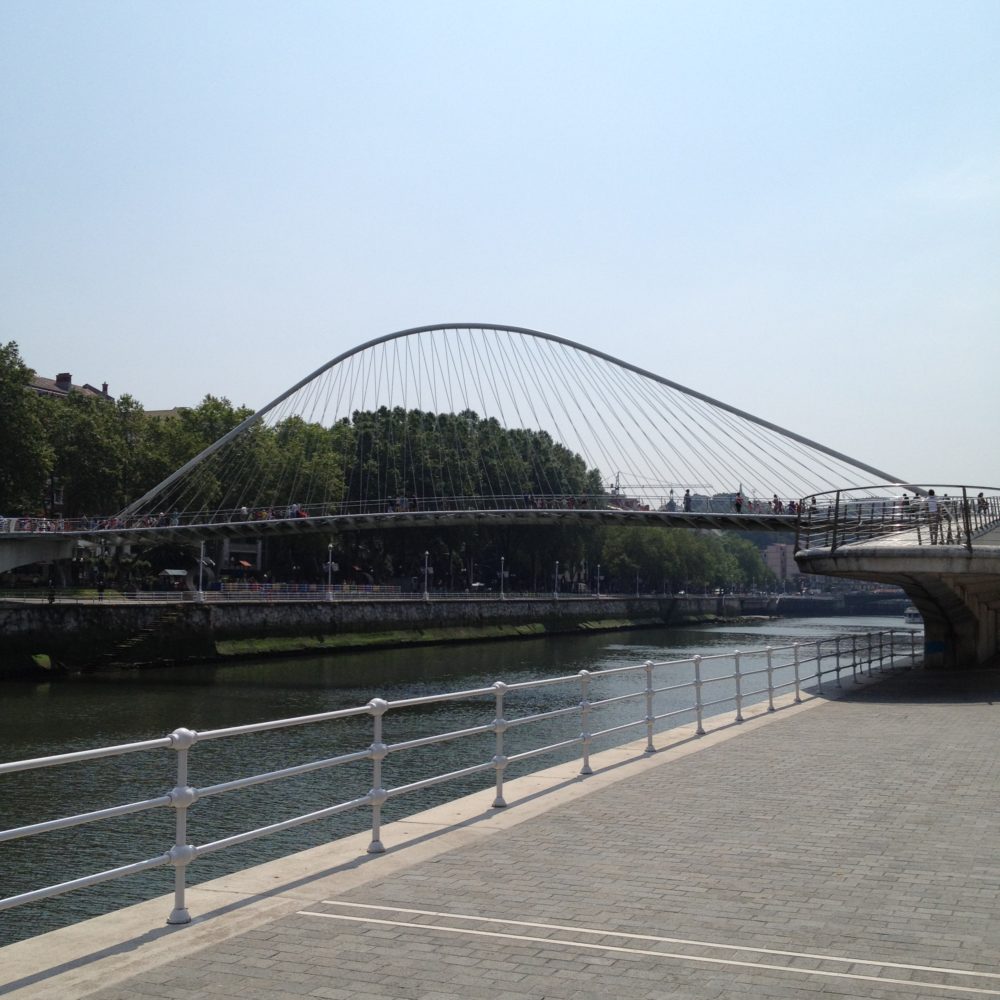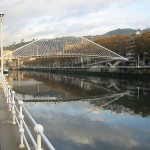 One of my favorite structures in Bilbao is the Campo Volantin footbridge, designed by Santiago Calatrava. I went out of my way to walk over it many times while I was visiting that beautiful city. Approaching it was a visual treat and there were always musicians playing on it, an aural treat.
But once you start walking on the bridge, you can't help but notice the ugly plastic rug that's been laid down on top of the glass tiles (over a layer of worn-out black strips).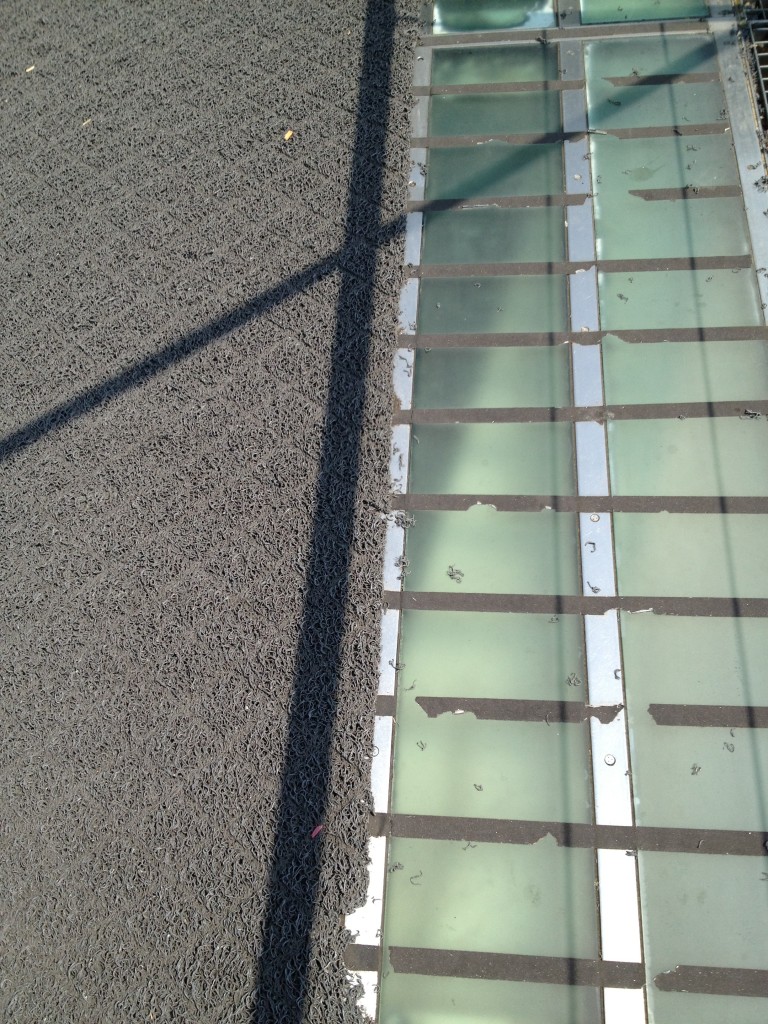 It seems that the designer didn't think about the fact that glass is slick when wet and Bilbao gets an average of 200 days of rain each year. When the bridge opened, people slipped, fell, and injured themselves (not to mention how frightening it would be to slide toward the edge). Yikes!
In my talk at the Salud 2.0 conference in Bilbao, I didn't mention the bridge, but I did tell, once again, the story of Diana Forsythe, who uncovered a similar example of design failure.
In one chapter of her book, Studying Those Who Study Us, she describes how, in the 1990s, she did some fieldwork in an artificial intelligence lab that was asked to create an information kiosk for newly diagnosed migraine patients. The idea was that patients could walk up to the kiosk, punch in questions, and get some answers before or after they saw their doctor. It was a nice idea, ahead of its time in some ways. But when it launched, it was a failure. Patients were polite, as they often are, but it wasn't useful. Why? Because the kiosk's designers had not asked patients what they wanted to know. They relied on an interview of a single doctor to tell them what he thought patients should want to know.
As Forsythe wrote, "The research team simply assumed that what patients wanted to know about migraine was what neurologists want to explain."
The mismatch was complete. The kiosk failed to answer the number one question among people newly diagnosed with migraine: Am I going to die from this pain? It's an irrelevant, even silly question from the view point of a neurologist, but it is a secret fear that people may have felt comfortable expressing to a kiosk, but not to their clinician.
I asked the audience to consider how they can design health interventions that take into account the reality of people's lives. The reality that people may be accessing information on their mobile phones, not on large screens. The reality that more people track their health "in their heads" or on paper than track using technology. The reality that patients and caregivers know things and want to share their knowledge.
If you're interested, I found a student's critical analysis of the Campo Volantin bridge explaining the problem. You won't find mention of the bridge on the designer's website. He'd probably rather forget the mistake. I bet you won't find mention of that migraine kiosk on the CV of anyone who worked on it, either.
Don't be that guy.
Design for what could be, as Forsythe wrote. Let patients help, as E-patient Dave deBronkart has said. Listen, more than ask. Build participation by your target audience into your work. Win by inclusion.
(For anyone who doesn't recognize the paraphrase in the title of this post: "Winning isn't everything, it's the only thing." — attributed to American football coaches Red Sanders and Vince Lombardi.)