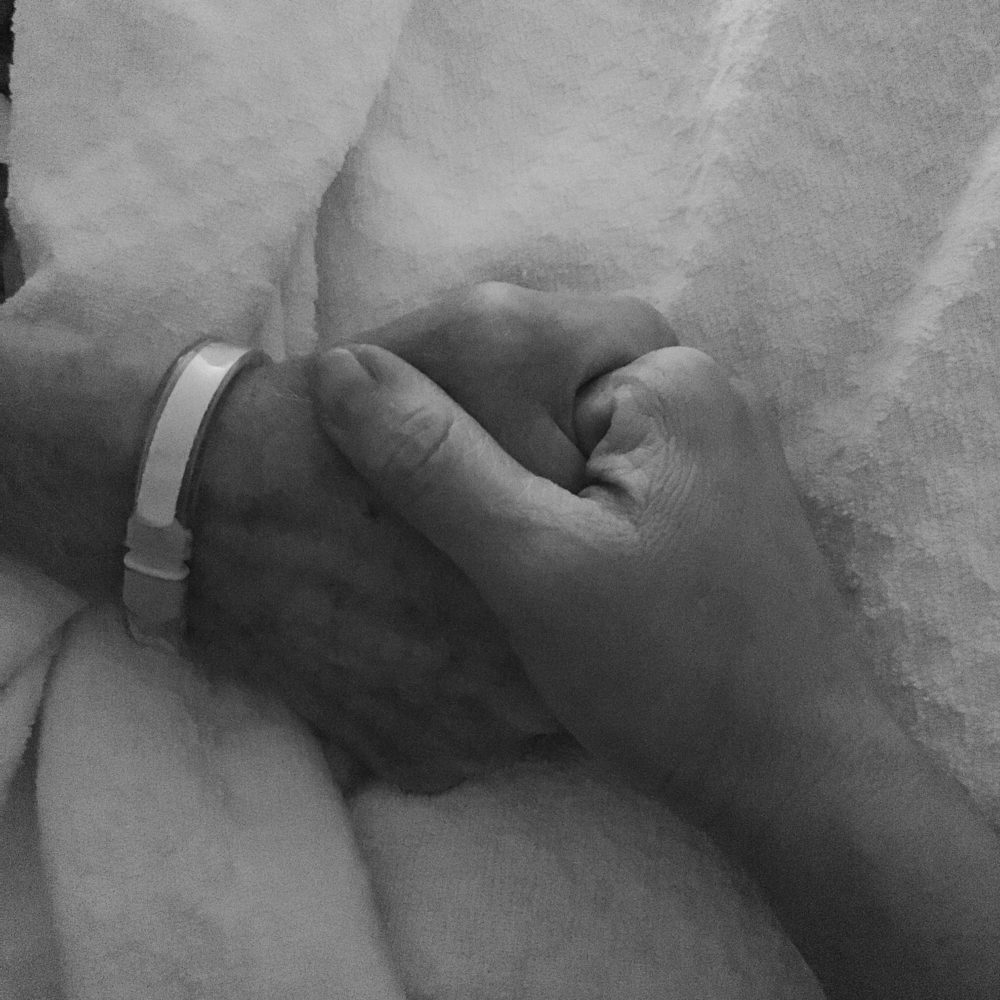 I had lunch today with Mona Hanford, who shared her vision for helping people navigate to the end of life, based on her own experience as a caregiver for her husband.
Our conversation led us to the observation that caregivers often feel like they have to keep fighting on behalf of their loved one. If they could just type in the right search terms, the answer will pop up. If they could just send up the right prayer, a cure could be found. But we know that isn't possible. Sometimes the best path is via the Serenity Prayer, to accept the things we cannot change, including death.
There is a time for searching and there is a time for being at rest. A good reminder as I put the finishing touches on a report about how caregivers use the internet!
Image: My dad and I holding hands on what turned out to be his last day.