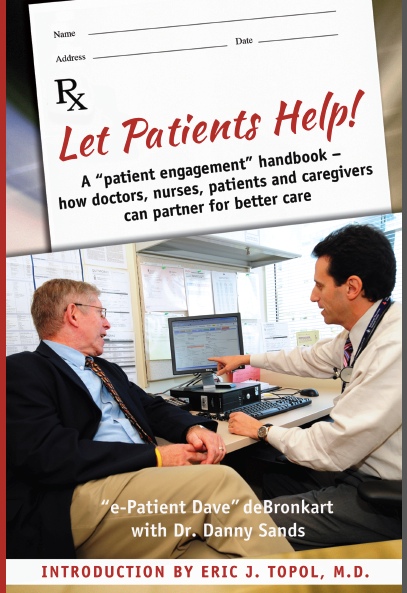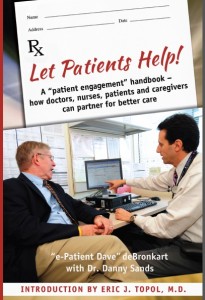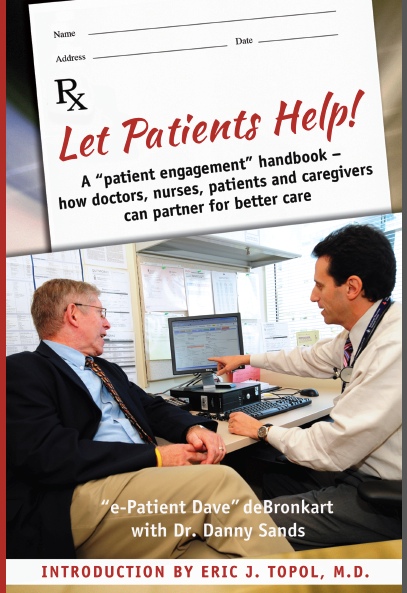 Wrap your head around that idea. It's one of the many insights I learned from reading Let Patients Help — and I'm freaking quoted in that chapter!
But that's E-patient Dave, seeing things that nobody else sees and, in this case, making up words like "boogloo" (Bing + Google + Yahoo).
As he writes: 81% of U.S. adults use the internet and 72% of them have sought health information online in the past year (see: Pew Internet: Health). This is not a sign of the health information apocalypse, he and Danny Sands say, but a sign of a groundswell. What if, instead of dismissing people's interest in doing some quick (or in-depth) research online, clinicians gave them some guidance? That's their advice: "If patients don't know how to do the Boogloo safely, don't stop them from engaging — teach them how…The solution is not to restrict and constrain. Empower the people: enable, and train."
If you're interested in getting up to speed fast on patient engagement, Let Patients Help is your passport.