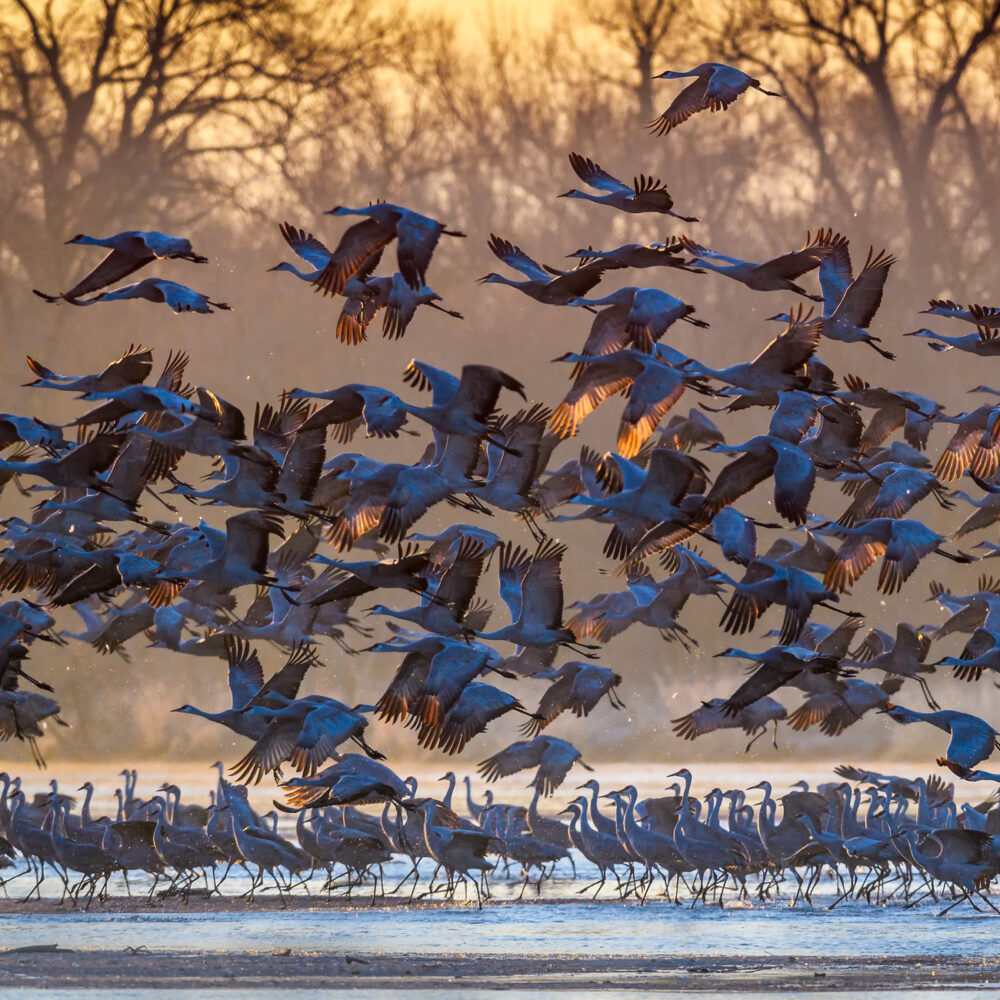 Inspired by a conversation with my FasterCures colleagues, I began looking into survey data related to trust and credibility, particularly:
What entities and resources do people turn to when they need advice about important topics?
Edelman, a global communications firm, has been measuring trust and credibility for 20 years. Their most recent Trust Barometer asked people in 26 markets:
Below is a list of people. In general, when forming an opinion of a company, if you heard information about a company from each person, how credible would the information be — extremely credible, very credible, somewhat credible, or not credible at all.
61% of respondents rated "a person like myself" to be extremely or very credible.
Also highly rated for credibility when it comes to a company: A company technical expert*; an academic expert; a regular employee.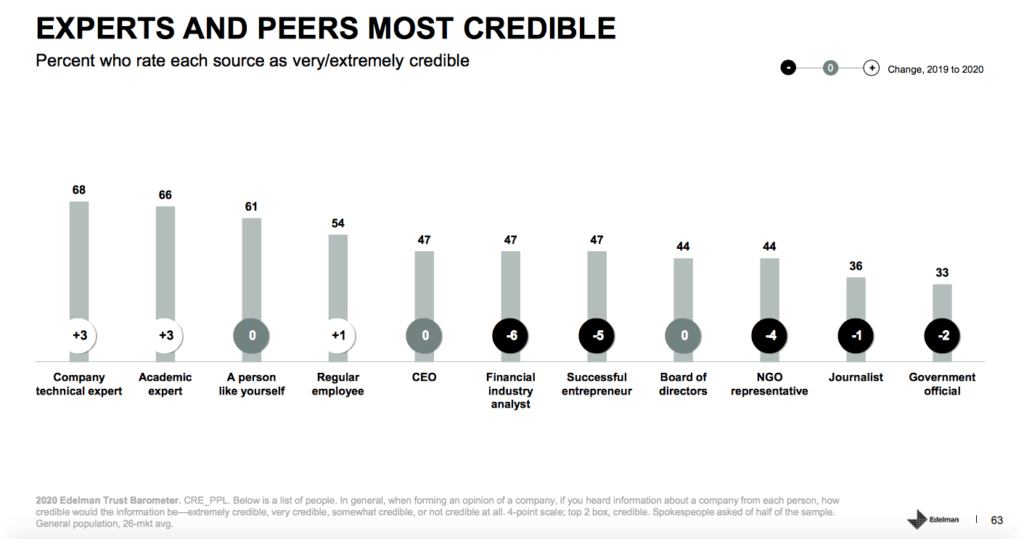 * Side note: please let me know in the comments what you think "a company technical expert" means.
But what about health advice? What sources are considered credible? Tom Ferguson and Bill Kelly fielded a groundbreaking survey of an online patient community way back in 1999. They asked community members to rate the most useful resource for various dimensions of medical care, such as obtaining an accurate diagnosis or the most in-depth information on a condition.
In 2010, my Pew Research Center colleagues and I collaborated with Tom in writing a new question series, choosing the word helpful instead of useful:
"Overall, who do you think is more helpful when you need _______ [insert item]? Health professionals like doctors and nurses, or other sources, such as fellow patients, friends and family?"
The full results of the national survey are available in the 2011 report, "Peer-to-peer Health Care."
In 2018, researchers replicated the series in a survey of members of a diabetes-related group, CGM in the Cloud. Results are laid out in the table below. Note that although the survey asked which sources are helpful, the title of the table changes the focus to trust.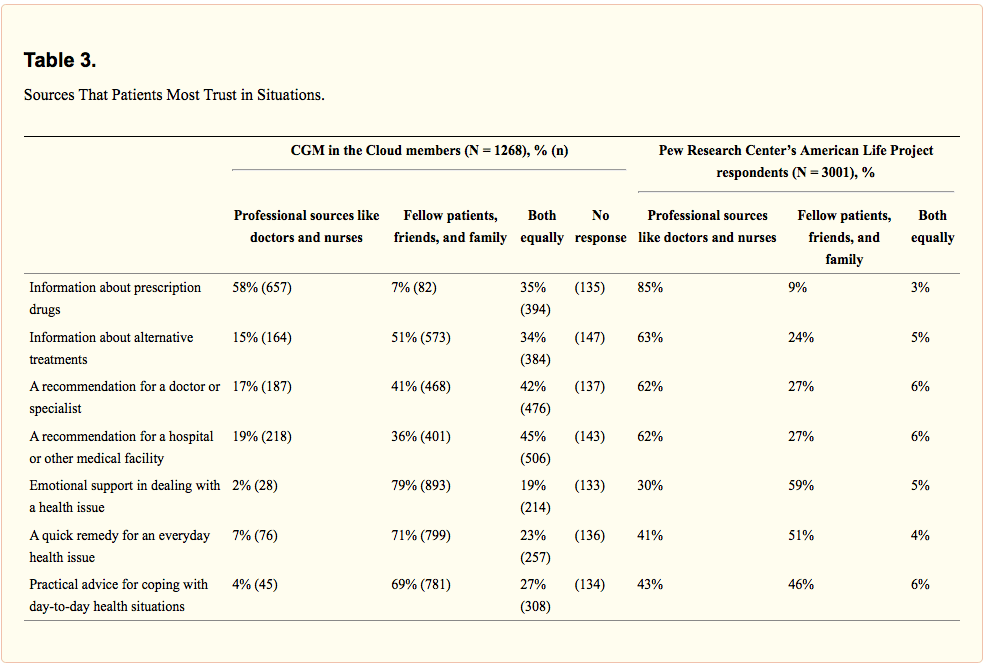 Source: White K, Gebremariam A, Lewis D, et al. Motivations for Participation in an Online Social Media Community for Diabetes. J Diabetes Sci Technol. 2018;12(3):712-718. doi:10.1177/1932296817749611
Trust is different, I think, from helpfulness. There are resources I may find helpful, but do I trust them? That's a higher bar for me.
Useful, helpful, trustworthy, credible…what do you think? Are they all connected?
I wanted an image to convey "birds of a feather flock together" and found this gorgeous shot of sandhill cranes taking flight at sunrise, at Platte River near Kearney, Nebraska, by Diana Robinson on Flickr.