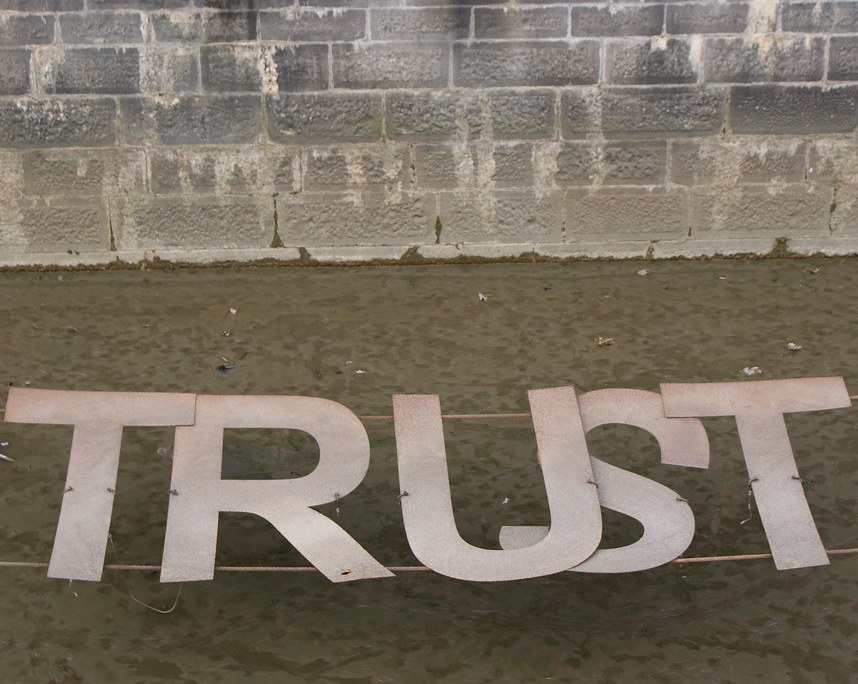 "Can you really trust what you read online?" is a frequent (and valid) question about online health information, particularly peer to peer advice. People who are part of healthy peer communities sometimes scoff at the question since they see so much good coming from the opportunity to connect and share information. But how might we convince skeptics?
One way is to collect evidence. For example, one of my favorite studies, published in 2006, analyzed 4,600 postings on an online breast cancer forum. Researchers found that 10 posts contained incorrect or false information, seven of which were corrected within hours by the community. Just 3 out of 4,600 posts were potentially misleading and allowed to stand uncorrected. Pretty darn good.
See: Esquivel A, Meric-Bernstam F, and Bernstam EV. Accuracy and self correction of information received from an internet breast cancer list: content analysis (British Medical Journal. 2006 Apr 22;332(7547):939-42.)
In a more recent study, researchers reviewed two years' worth of messages posted to an online patient community focused on implanted cardiac defibrillator (ICD) treatment. They found that the majority (about 75%) of the advice shared was benign or helpful, but 24.4% of the material shared was inappropriate for most patients. That's sobering.
This quote captures the hopeful angle on the data collected:
In cases where members sought general information about ICDs and their functionality, the advice provided on this message board provides a succinct, accessible, and well-organized resource of basic information of interest to ICD patients and candidates. In this sense, anonymously submitted information appearing on this internet message board acts as a resource that might help avoid gaps in fundamental understanding among patients observed previously and may provide a reliable reference to which providers can refer patients.
Peer to peer advice can be an essential, even extraordinary, resource for people who are newly diagnosed, unsure about how to handle their next step along a path, etc. How might we boost the positive aspects of peer communities while guarding against the potentially negative ones?
See: Knoepke CE, Slack DH, Ingle MP, Matlock DD, Marzec LN. Quality of Medical Advice Provided Between Members of a Web-Based Message Board for Patients With Implantable Defibrillators: Mixed-Methods Study (JMIR Cardio 2018;2(2):e11358)
NewsGuard is an independent service that employs journalists as roving fact checkers. One of their studies found that popular "natural health" sites are rife with misinformation and unproven claims. The connection to peer health advice? Social media helps to feed the beast. NewsGuard says that some of the misleading "sites accounted for more than 49 million engagements (shares, likes, comments, etc.) on social media in the past 90 days."
Note: I have not been able to find a link to a formal NewsGuard study or details about how they defined the pool of websites included in their evaluation. If anyone has a link, please drop it in the comments below.
To add to the pile of evidence about the validity of online health information, let's look at a 2013 study which assessed the quality and readability of mental health information returned by Google and Bing. The researchers found that when they searched for 11 common mental health terms, both search engines were likely to return pages from WebMD, Wikipedia, and the Mayo Clinic among the first 20 results. And the information contained in the search results was mostly (67.5%) good quality. The biggest potential challenge for people seeking mental health information online is that it is likely to be written at an 11th grade reading level, far above the recommended level.
I was particularly interested to see that the researchers used a 16-question assessment tool co-developed by the UK's National Health Service and a group of patient experts. The tool, called the DISCERN Instrument, is freely available online along with a handbook to guide people who would like to use it to assess the quality of written health information.
One of the key questions asked by DISCERN is whether an article or page describes the risks of each treatment. The researchers describe an intriguing finding:
An examination of specific items on the DISCERN demonstrates that some items are not often discussed on the mental health Web sites we examined: risks of treatment, uncertainty about treatment choices, and the risks and benefits of not getting treatment. This could reflect a protreatment bias on mental health Web sites, which in turn may be a result of Web site authors attempting to counter stigmatization and undertreatment of mental disorders.
In my fieldwork and interviews with people who participate in mental health-related communities, I've heard stories about how refreshing — even revelatory — it is to hear from fellow patients about treatment side effects that their clinicians either do not mention or downplay as unimportant. Again: Peer to peer advice plays a vital role as a supplement to what someone can learn from Dr. Google, Dr. Bing, and their own clinicians.
See: Grohol, John & Slimowicz, Joseph & Granda, Rebecca. (2013). The Quality of Mental Health Information Commonly Searched For on the Internet. Cyberpsychology, behavior and social networking. 17. 10.1089/cyber.2013.0258.
When I asked the lead author of that study, John Grohol, founder and CEO of PsychCentral.com, about his experience and opinion about online health information quality, he shared two additional studies:
There are other dangers besides poor quality information. See, for example:
John also pointed out that most studies focus on established communities, not information shared, for example, in YouTube videos or on Facebook. Social media platforms are more difficult to track and study but they dominate the public conversation.
If you know of other studies looking at these topics, please add them in the comments. I'd like to build a robust literature review. I promise to share it.
Image: "Trust?" by Jan Mennens on Flickr.