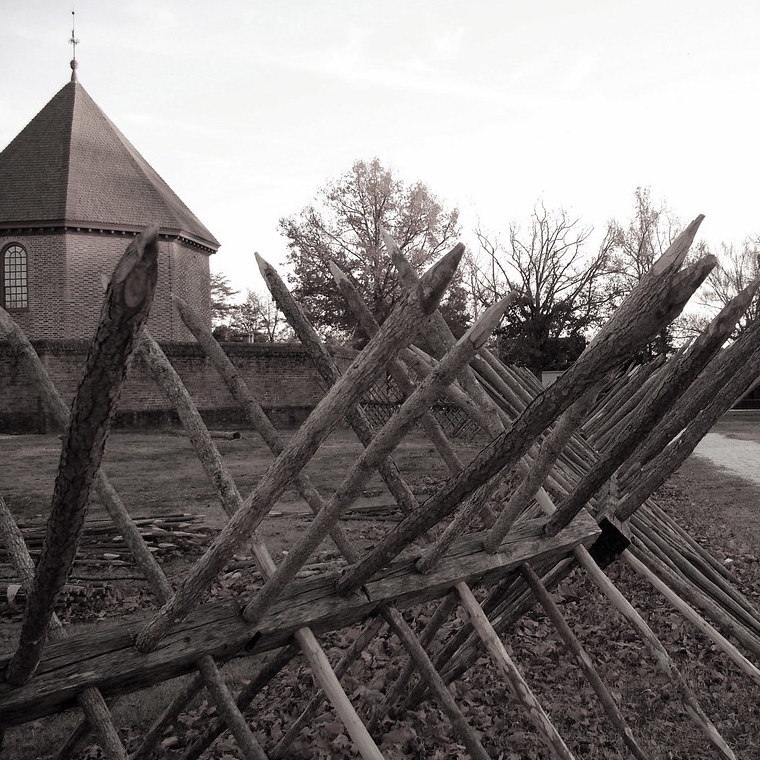 Last November I attended FAREcon, an annual event devoted to food allergy research and education. I published my notes in a long, deep-dive post that included one short section on pending litigation (below).
I'm thrilled to report a positive update:
"A federal appeals court Friday ruled against the tavern that refused to let the child eat his own food at its site." – Ann E. Marimow, writing for The Washington Post (full story behind their pay wall)
Gwen Smith, writing for Allergic Living, also covered the decision:
A U.S. Court of Appeal has ruled that a 12-year-old with a severe gluten intolerance has a disability, and that it was reasonable for him to request that a restaurant within the Colonial Williamsburg historic site allow him to eat his own gluten-free food on their premises. Staff at the Shields Tavern within the venue would not allow the boy to so, which lead to his lawsuit.

The case will now be sent to trial and a jury will need to consider the facts related to the dining experience of J.D., as he's referred to in legal documents. However, the language of the May 31 decision of the U.S. Court of Appeals for the Fourth Circuit is already being hailed as a victory for those with medically necessary diets.

Asked about the impact of the court's decision for those with gluten sensitivity and food allergies, J.D.'s attorney Mary Vargas said: "It's everything. It's the ability to participate in the things that matter: the social events, the educational opportunities – the ability to be to have a seat at the table."

As for his response to the news, young J.D. said: "I'm feeling overwhelmed and overjoyed that the next person who comes along will not have to experience what I did."
Read the U.S. Court of Appeals for the 4th Circuit's opinion (PDF).
Here's what I find surprising: Colonial Williamsburg is not backing down.
To recap: J.D. paid full price for his seat, including for the meal. He just didn't want to eat their food. What is the harm to the restaurant if a kid eats his own food, that he knows will be safe? Further: why did they force him and his dad to sit outside in the rain?
This is an opportunity for Colonial Williamsburg to engage with the food allergy community and learn about how to create a safe and inclusive environment. I'd love to read news that they hired someone like Joel Schaefer, co-founder of Your Allergy Chefs and former Special Diets Manager of Walt Disney World, an organization that places children and their safety (and delight) at the center of their work.  Colonial Williamsburg instead appears to be doubling down on discrimination.
Let's celebrate this win. And let's keep educating people about food allergy (if you read the dissenting opinion, you'll see the glaring need for more education.)
Here's the excerpt from my original post if you'd like to dig into more details:
A Seat at the Table: Recent Developments in Food Allergy Litigation
Disability rights lawyer Mary Vargas of the litigation firm Stein & Vargas LLP gave a compelling, jam-packed presentation about the food allergy cases she has been involved with in recent years.
She opened her talk by telling us (all adults in the room) that she had just spent the previous session with all teens and they hadn't gotten further than the first case because the teens turned into an angry mob (not at her but at the injustice of it). She said it was inspiring to see the teens coming into their power and realizing that the law currently does not recognize their status as a fully protected class under the Americans with Disabilities Act (ADA). Then she told us about the case: J.D. vs. Colonial Williamsburg Foundation. And yes, it made us mad, too, but we let her go on with her presentation.
Again, this talk was so detailed that I didn't capture it all in my notes, but I did find some source material online. Here's the original complaint, which describes how J.D. was treated shamefully by the staff of a restaurant in Colonial Williamsburg.
Essentially, on a middle school field trip, he paid for a meal in order to have a seat at the table with all his classmates, but because he didn't have confidence that they could provide a safe meal he planned to eat his own food. When his dad told the server not to bring J.D. anything, the manager and chef came out, words were exchanged, and J.D. was eventually made to eat his dinner out in the restaurant's backyard in the rain. The District Court held that whether J.D. has a disability is an issue for jury to decide.  The Court's dismissal was due to finding it was not necessary for the restaurant to allow J.D. to eat his safe food in order for him to have equal opportunity to participate. The case is on appeal to the Fourth Circuit.
Another case involved a Panera Bread worker who doesn't speak English misinterpreting a "no peanut" request to be a "add peanut butter" to a grilled cheese sandwich. That case is going forward.
A third case involved discrimination against a peanut-allergic child who wanted to be part of a Shakespeare group and they specifically barred him from joining. That case settled in the child's favor.
There were more cases but I couldn't take notes fast enough!
My take-aways: I want to follow the litigation more closely and find ways to contribute to this work. I did not know how skimpy and fragile our rights are as food allergy families under current law.
Featured image: Fortifications at Colonial Williamsburg by Kate Mereand-Sinha on Flickr.