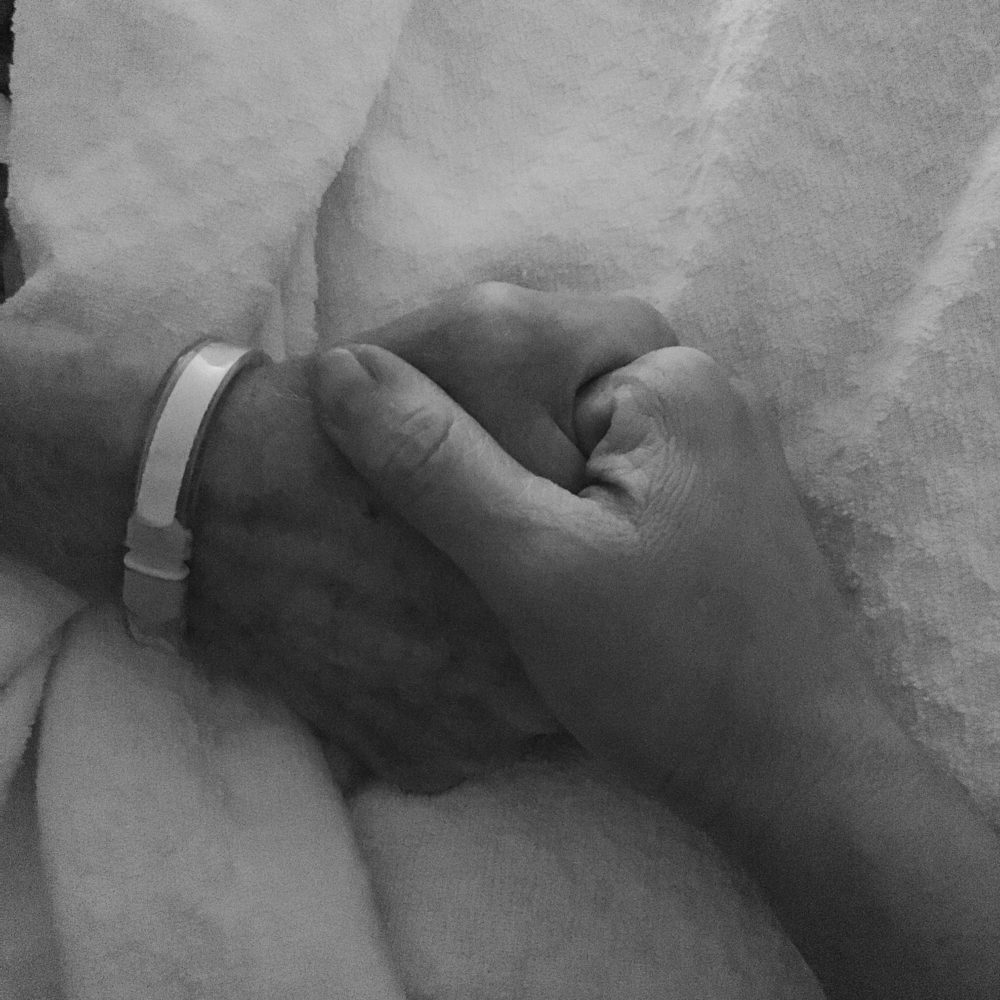 You might think, looking at the open tabs on my browser, that I've got death on my mind. And you would be right. My father passed away in December from melanoma. The end was about as peaceful as we could have hoped for, but it was still hard to watch.
I spent most of what turned out to be Dad's last day holding his hand, wondering if this was it. We had all been asking for weeks, out of Dad's hearing range: How much time does he have? His clinicians mostly said they didn't know. When one doctor gave a bedside estimate, Dad seemed to think it was a deadline and, when the day passed without incident, he was nonplussed.
Modern medicine knows many things, but it does not know one big thing: When death will occur. I described Dad's state to two close friends who are doctors and they both confirmed that death has continually surprised them over the course of their careers. People live and die unpredictably. My sister joked that she was adding her Google coroner's license to her Google MD, searching on symptoms as she observed them. So I did the same. That last day, holding Dad's hand, I tapped out "what does dying look like" with my left thumb and went down the check list curated by the Hospice Patients Alliance: Signs and Symptoms of Approaching Death.* Dad met nearly every one.
I didn't feel panic or fear. I felt grace. I had spent days, weeks, months with Dad as his disease progressed. We had said everything we wanted or needed to say to each other. Now he couldn't talk and he could only see me if I stood next to his bed. So I did. We looked into each others' eyes and I had the uncanny, déjà vu feeling of looking into my newborn sons' eyes. Caring for someone in this end-state is very much like caring for someone in the beginning-state. Dad's eyes searched mine, much like my babies' eyes searched mine. And I met their gaze with love, reassurance, warmth, and strength. I said with my eyes and, to Dad, with words: I love you. You are safe. You are not alone. I am here. Other people love you, too. We are with you.
Preparing for a loved one's death is incredibly personal, complicated, and difficult. I am grateful to those who share their stories and to those who document the facts. I learned from both along my journey and continue to learn.
Here are the articles on my tabs today, by the way, and I urge you to read them. Death is universal. Be ready.
* Update on August 7, 2021: The Hospice Patients Alliance site has changed, but I found a close facsimile of their list of signs and symptoms of approaching death.
Featured image: Dad and I holding hands on what turned out to be his last day.