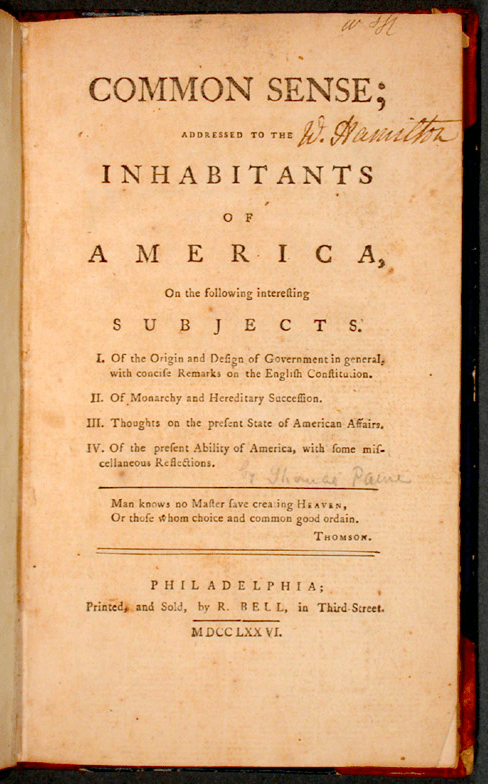 I'm speaking today at Stanford Medicine X about what I've learned exploring the intersection between the Maker movement and health care (tune in at 4:25pm Pacific).
I posted a short version of my remarks on Medium, but I thought I'd post an image I was very happy to find to illustrate one theme: revolutions happen when people are connected not only to information, but also to each other. And that happens when people gain access to the means of production and distribution, as we saw in 1776, when Thomas Paine's pamphlet, Common Sense, helped spark the American revolt against British rule.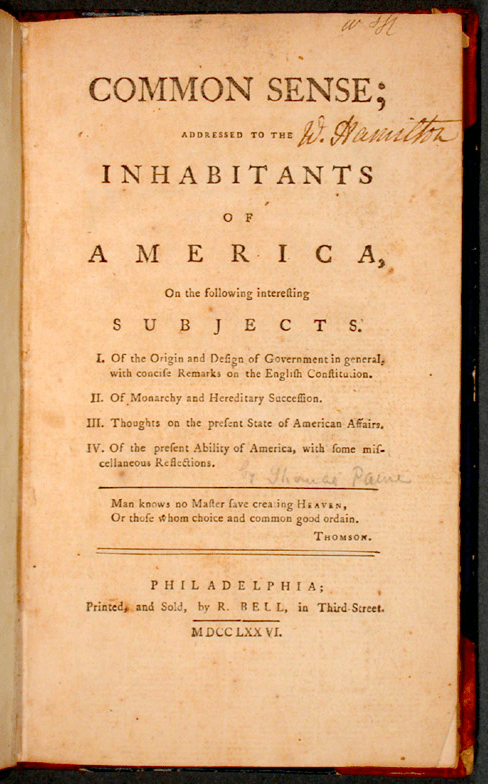 Pamphlets can be printed cheaply, quickly, and in huge numbers. They can be transported in bulk and distributed to a wide audience. My favorite description of pamphlets is that they are "documents of controversial times."
Here's my question: What is the equivalent today? What are the means of production and distribution that are connecting people with information and with each other? Twitter, blogs — what else?