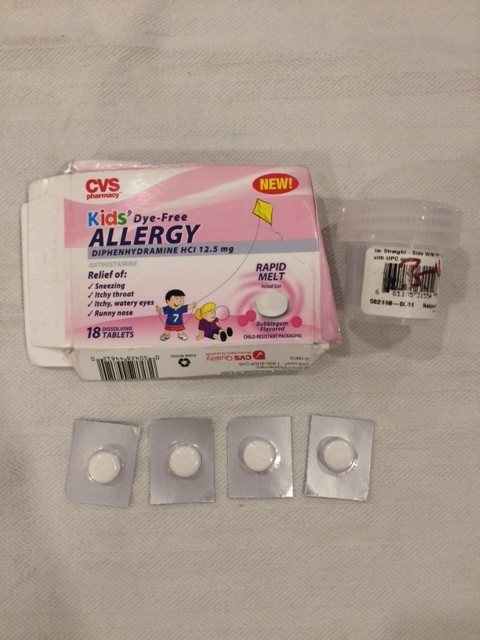 When our child was diagnosed with food allergies, we were absorbed into a new way of life, learning the folkways of keeping our baby safe. We labeled every jar and can in our pantry and fridge so that anyone who visited could see at a glance what was safe (green) or unsafe (red). Like Curtis Sittenfeld, who wrote about learning to live with a child's allergies in The New York Times, we came "to know certain products so well that when they get a new ingredient, it's like a friend getting a haircut."
When our child was little, I trained every babysitter, teacher, and camp counselor, honing my 20-minute message to deliver maximum impact. And I joined an online community, which continues to be a source of incredible wisdom, like this recent post from Molly Moynihan in response to a fellow parent who is facing a daunting challenge — two children with two very different allergen lists:
"Actually, we are all managing risk. And there is a lot written about risk. One concept is called cascading failure and it was important in the first space missions. If you think of anaphylaxis as a so-called catastrophic failure, then in risk parlance, it generally requires several things to go wrong. That is why they used the concept of fail safe or redundancy.
It was our experience that our worst episodes always involved multiple failures of controls. (I was tired and did something differently, that caused another mistake which resulted in a third one.) Typically, you need three things to go wrong before you have catastrophic failure. That's a reason problems are more common on vacation. So, if we saw one thing going wrong, or being different, we reduced the risk on the next things. You can apply that to two children with multiple allergies by building in more redundancy. For example, eat out less, use one shelf for one child and one shelf for another. So you have systems that tend to lower risk. Check labels three times. Once when you buy, before you put away and before you eat, etc."
As our child gets older, we are widening the circle of people we count on for safety. The kid is adventuring out to new schools, new friends' houses, and new camps. At age 12, the kid participates in the safety trainings and the conversations with chefs and waitstaff. Imagine our delight when we met one chef who herself has food allergies and therefore studied the list with careful attention.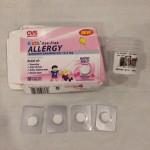 This year we added photos of the Epipen and antihistamine tablets to the hand-out we give to teachers and counselors, because we don't want there to be any barriers to someone's understanding of the dosage. We also added photos of some of the trickiest labels we have encountered so we could explain why "soy lecithin" is safe, but "soy protein concentrate" is not.
We try not to overwhelm people with information, but it is hard to know how our efforts are received. People are polite. They nod and smile. And we walk back to our car, leaving our child in their hands.
Recently, we sent our carefully-crafted food allergy hand-out to a new camp, at TechShop DC-Arlington. That same day we received the following email in reply:
"Thanks for the thoroughness of the info about your child's food allergies. As someone who has had Type 1 Diabetes since I was 10, I remember my mom putting together similar informational packets for my teachers, and always having kits with Glucagon & glucose tablets in the event of low blood sugar. I really appreciate having all of this detailed information to be able to share with their instructor, Dave. Dave usually eats lunch with his students, so we can make sure he will be there to keep an eye on your child when they are eating, and to make sure that he checks in occasionally to make sure he is symptom-free.
I will be at the front desk tomorrow morning- I like to meet the parents and kids and be there to answer any questions. If you'd like to talk about this further, or check in about anything in particular, I'll be there when you arrive. You're free to come in a little earlier, too, if that helps. I should be out at the desk starting at about 8:30 am."
I wept. For all the work we did on that document, down to the choice of font, we could never be sure that it had struck home, that it would ever be enough. But here was someone who understood, who thanked us for "all this detailed information to be able to share." It reminded me of the preschool our kids attended, which approached food allergy as an opportunity for everyone to learn from and embrace.
Our child had a whale of a time at that camp and I had a renewed sense of safety in my community, the community of people who have been through something similar and want to give back. Thank you, thank you, thank you.