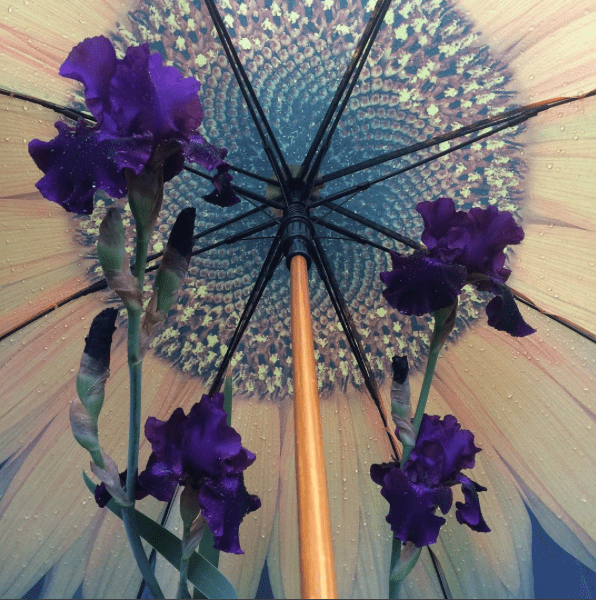 From nearly the beginning of writing this blog I've had a category tagged
beauty and wonder
. I was re-reading a few of those posts this morning, since we are all, once again, being urged to
look for the helpers
, as Mister Rogers said. If you haven't yet read it, Maura Judkis, the daughter of the photographer who captured the now-famous image, wrote a
lovely essay
about the boy in the picture.
Here's what else I've been reading, listening to, and admiring…
Just Mercy, by Bryan Stevenson
The Lucky Red Tie – Micah Truran on The Moth
The Boys in the Boat, by Daniel James Brown
The Can-Do Playground in Wilmington, DE
How virtual reality can create the ultimate empathy machine, by Chris Milk
And I'm re-reading:
The 95 Theses of the Cluetrain Manifesto (because they are as fresh and relevant today as they were in 1999)
Suck.com: a fish, a barrel, and a smoking gun (because it's also good to remember how far we've come)
Featured image: This type of iris, named for my grandmother, Rosalie Yerkes Figge, blooms in both the spring and the fall. When they appear, I greet them by name and think about her indomitable spirit.