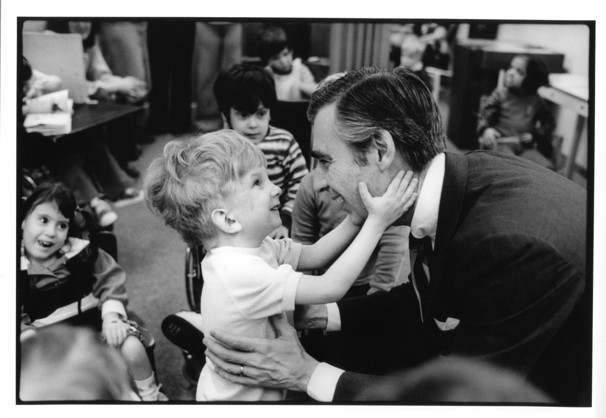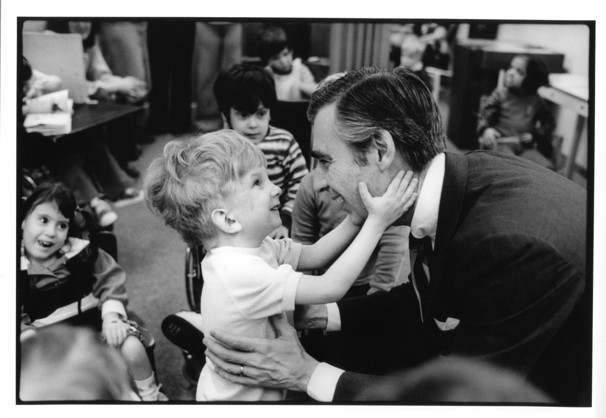 You may have seen the image before, associated with this quote:
"When I was a boy and I would see scary things in the news, my mother would say to me, 'Look for the helpers. You will always find people who are helping.' To this day, especially in times of 'disaster,' I remember my mother's words, and I am always comforted by realizing that there are still so many helpers – so many caring people in this world." — Mister Rogers
Today, the Washington Post published the full story behind the boy in the photo, written by the photographer's daughter:
Tommy Paulhamus was born on July 7, 1973. He had hydroencephalitis, a condition where fluid collected around his brain, causing a larger-than-normal skull, and Dandy-Walker syndrome, which affected his balance and coordination. He had shunts in his skull to drain his fluids. His eyes were crossed, and his fine and gross motor skills were impaired. Paulhamus said Tommy was rejected by his birth mother at a young age.
"His mother missed out on a great blessing," said Paulhamus, who lives in Danville, Penn. "I'm glad his mother gave him up, because I got him. He would say to me, 'Mom, what would I do without you?'"
 I've read it twice today and may just read it again.