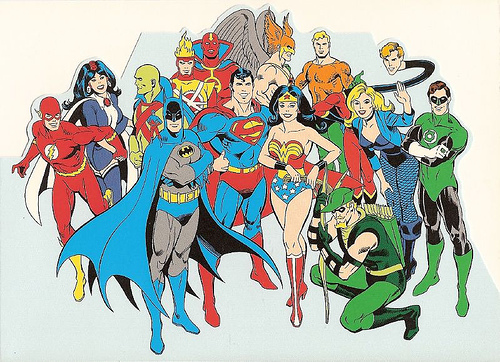 My kids love to talk about superpowers — the ability to fly, to heal, to be in two places at once, or to have super-strength. We debate the merits of each one, which combinations we would choose if we could have two, etc.
I've come to realize that I have a superpower. We all do.
It's our ability to connect, in real time, with our virtual colleagues and friends, all the people who have trusted us with their stories, all the people we have helped and who have helped us, even in small ways. No matter where you are, no matter who is challenging you, you have the support of a team behind you. But only if you've nurtured your network in good times so that they are ready to help you through bad times.
For example, an extended network of experts swarmed around me when I asked for advice on behalf of a friend in September. I captured the resources in a Storify: Palliative Care? Hospice? Rehab?
I love how Dan Fleshler, who is living with diabetes, writes about the connection he feels to his PWD community. In January, he shared why he believes donating his body to science is an extension of the online network that has been created through social media:
"The result is a community of bodies and psyches. Our very cells and neurotransmitters and stress hormones somehow seemed linked together with digital connections, as if they are part of the same shared, often infuriating Body."
And then, this past week, I saw a community rally around Lisa Bonchek Adams, when she was blindsided by two columnists. As she wrote:
I think one of the things that has struck me is how quickly so many ppl could speak up for me because we have been a team for a while.

— Lisa Bonchek Adams (@AdamsLisa) January 15, 2014
We are never alone. That is our superpower. But again, only if we join in the conversation and reach out to other people. How do you see this playing out in your life?