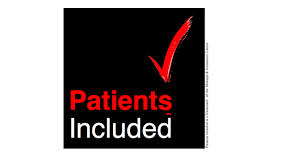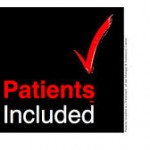 I recently received an invitation to speak at a conference and quickly ran it through my standard criteria. It met 4 of the 5 — pretty impressive — so I agreed to a phone call with the organizers. They let me know right away that they are open to collaboration and suggestions, so I brought up the idea of inviting a patient or caregiver to be on the panel with me. This wasn't a new concept to them, but they wanted more information about what that would entail.
I identified 3 challenges:
convincing the organization that including a consumer is worthwhile
finding the right person
making it worthwhile for the consumer to participate
My suggestions for each of those were as follows:
1. Read about successful examples of "patients included" conferences and learn from them, such as:
2. Look for bloggers since that can be a shortcut to finding someone who has given some thought to the issues you would want them to discuss on the panel.
3. Pay for their travel expenses and (ideally) their time. Invite them to attend the rest of the conference. Treat them like a colleague, at the minimum, and like a VIP, ideally, since they may feel some apprehension about speaking at a professional health event.
Later I realized that I could include links to SpeakerLink, the Patient Experience Speakers Bureau or the Patient Centered Care Speakers list. I could also link to background on Lucien Engelen's Patients Included initative. And if they are ambitious, they could emulate the Stanford Medicine X ePatient Scholarship program.
More broadly, they might benefit from reading Eric Ries and Sarah Milstein's article, Solving the Pipeline Problem, about creating a conference speaker selection process based on the following: transparency, blind selection, proactive outreach, and enlisting help.
What else am I missing? What challenges do you see? What recommendations and suggestions would you add?
I want to make this as straightforward as possible so that other people can use it as a template when they get an invitation to speak at a conference that doesn't yet have any consumers on the agenda. Please share your thoughts in the comments.