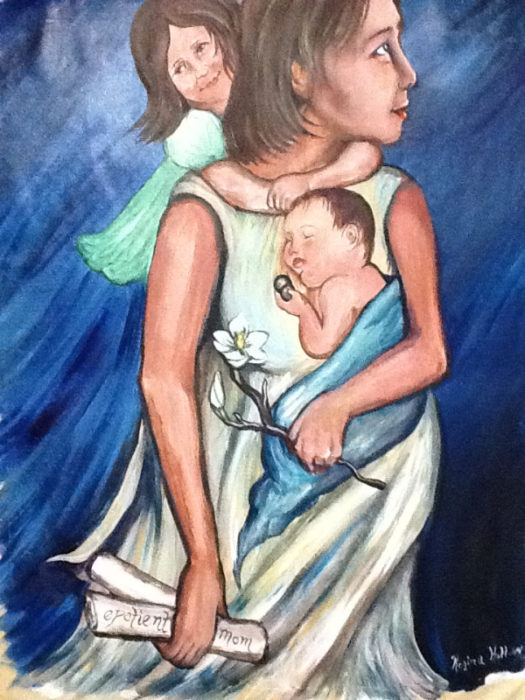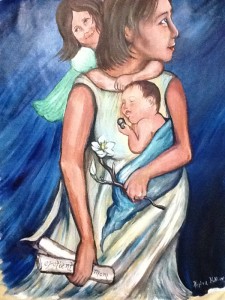 If you haven't seen The Walking Gallery firsthand, consider attending the next powwow, in Kansas City, MO, September 21-23, 2012, at the Partnership for Patients meeting.
I can't wait to Do yourself a favor and read Regina Holliday's explanation of her latest painting, "Bone Black," about my friend Catherine Fairchild (right).
Until then Also, read (or even better: listen to) a conversation with Catherine and another rare-disease mom, Laurie Strongin: Mama Birds.