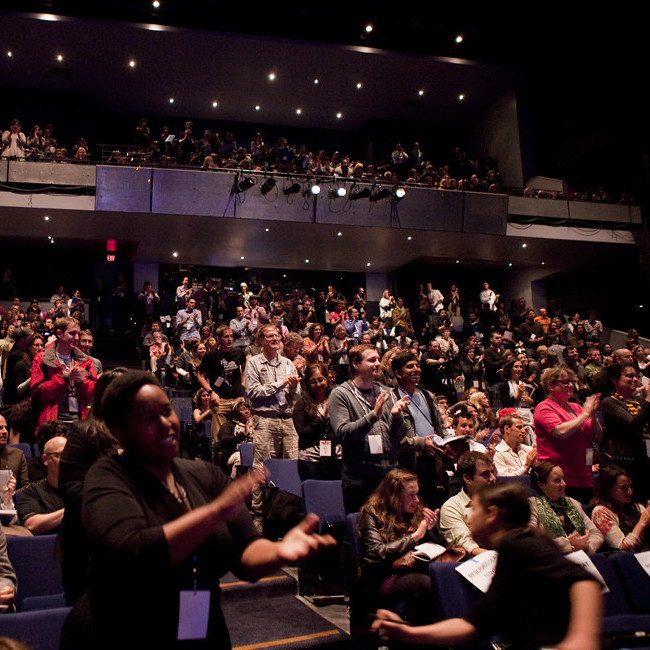 About a decade ago I saw someone give the exact same speech in two different venues, with dramatically different results.
The first time was in a packed Lincoln Center concert hall in New York, in front of a warmed-up, internet-savvy conference audience. Their response? A sustained standing ovation. They knew they had just learned something and would take the experience with them.
The second time was in a large conference room in Washington, DC, in front of people taking a break from their own work for an hour. Their response? Crickets. They didn't understand — or want to admit — how the internet was changing the media landscape.
The exact same speech that elicited laughs, gasps, and applause in New York was greeted with silence in DC. The experience strengthened my resolve to have an internal yardstick for measuring the quality and impact of my work. I've often written, said, or done things that fell flat, but not because they weren't correct or important. It was because they weren't delivered in the right setting in front of the right people at the right time.
Have you had that experience? Tell me about it. Comments are open.
Featured image: TEDx – SF 2011 Alive – Standing Ovation, by Adrianne Koteen on Flickr.