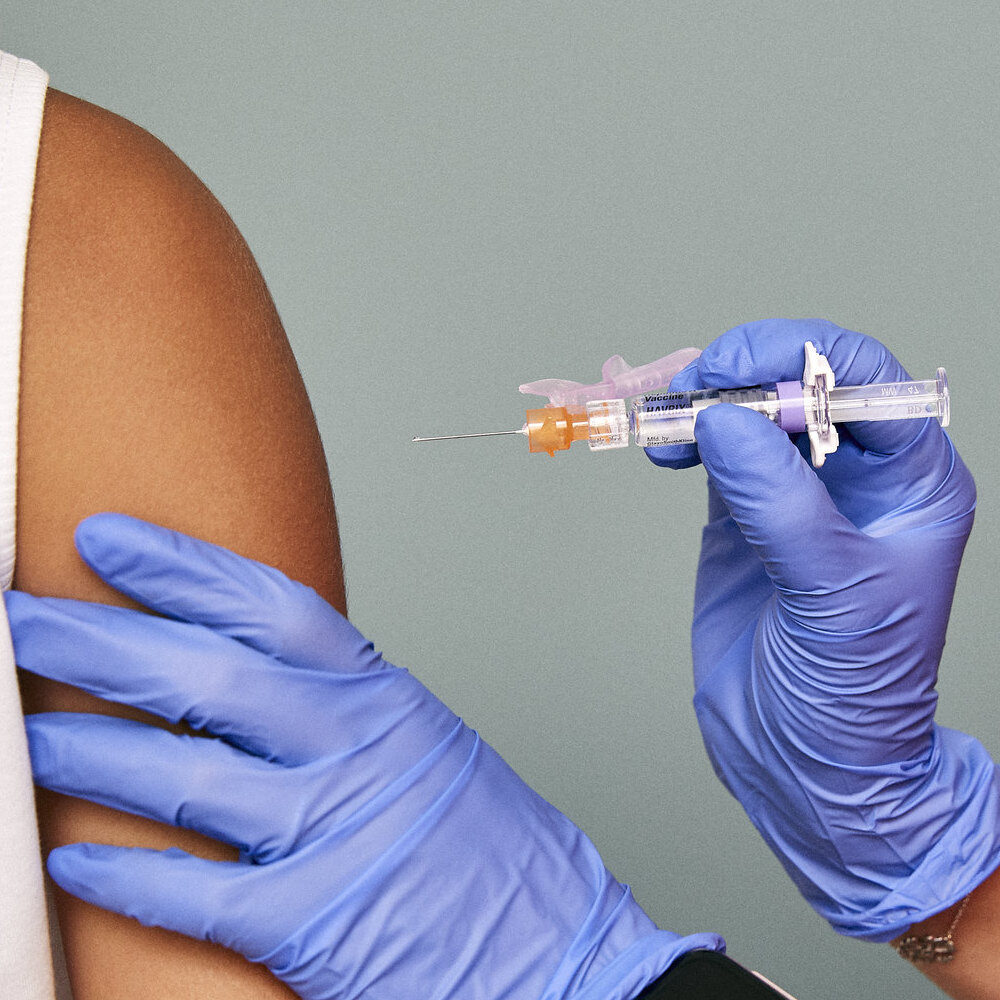 When the pandemic hit, we needed both grassroots and industrial-strength data platforms to effectively respond to the crisis. I have written about scrappy, patient-led data innovation. Today I want to share a broader view, thanks to a conversation I recently had with Tim Paydos, Vice President & General Manager of IBM Government. (I'm proud to disclose that IBM is a client.)
Tim and I talked about how large organizations and governments play a role in, as he put it, "orchestrating the ecosystem" – pulling together existing teams and capabilities to respond to a challenge. One of the advantages of having a wide-ranging portfolio, whether you sit atop a government agency or multinational corporation, is to be able to bring together diverse talent and to repurpose existing tools. For example, IBM built their vaccine management network on top of an existing blockchain framework originally developed to track cargo shipping containers.
Tim and I talked about how digital reinvention and the importance of data has been discussed for many years at the federal level, but because of COVID, leaders recognized that they had to move quickly. This was no time for small-scale experimentation. As Tim put it, "Vaccine management is the data puzzle of our time." He described the complex supply chain requiring the linkage of an object (one bottle of vaccine) to five or six individuals, depending on how many doses can be eked out of that one container. And, as he pointed out, "this is happening at a critical time in our society when it comes to trust in our institutions and in government."
At full strength, IBM was able to assemble teams with expertise ranging from blockchain, cloud, supply-chain management, case management, design, human resources, equity and inclusion, telephony, and AI.
"IBM has been preparing for this, unknowingly, for years," Tim said, pointing out that they invested in technology that, six years ago, sounded almost outlandishly futuristic, not knowing that these capabilities would be essential. His direction to the team was straightforward: "Whatever we bring to the clients has to work, right now, today, and it has be industrial strength and in production. It's got to be tested and ready to go."
I was particularly intrigued by the challenge of creating a platform that could be used in a wide range of settings, from rural to urban, from local to state to national. Staying close to the customer is a lesson that I brought to improving service delivery at the U.S. Department of Health and Human Services. I heard that ethos reflected in IBM's strategy, too. They partnered with community-level organizations to better understand the local landscape, in terms of history, geography, and psychology, in order to effectively deliver vaccine.
Since I believe in the power of being a "nowist" rather than a futurist, I asked Tim for his observations about the current moment and what it could mean for longer-term trends. He talked about how quickly people realized that the pandemic presented a series of data challenges, but the speed of each stage took people by surprise. The rapid acceleration of capabilities across all industries was incredible to watch and, as Tim said, "These systems will scale down but they will not go away. Now we will be ready for the next national crisis, whether it's wildfires, the next pandemic, or Godzilla."
All the technical capabilities that data geeks have dreamed about have finally come of age, whether we are talking about access to tools at a national or an individual level. The pandemic pushed us forward, for better or for worse, and I'm personally grateful to know that these data systems are now in place.
Image: Close-up of doctor's hands, vaccine, and arm, by Heather Hazzan, courtesy of the SELF x American Academy of Pediatrics Vaccine Photo Project: Medically accurate vaccination photography that anyone is welcome to use for free.