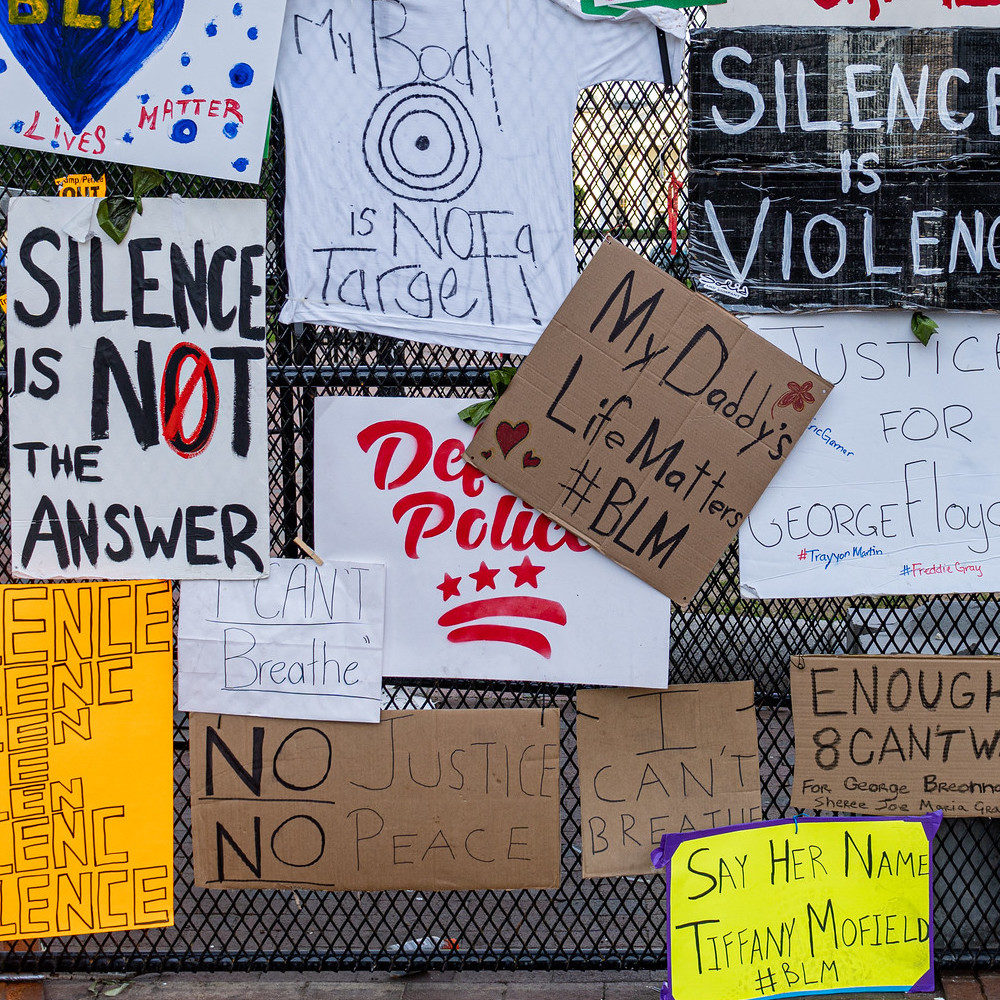 Sonja Sharp, an LA Times reporter, interviewed Deaf people about how they are creating and sharing new signs for this moment of reckoning and recognition. I cued up the story's video (below) to the point at which Rorri Burton, a Black American Sign Language (ASL) interpreter, shares her perspective:
The sign for "your knee on my neck" is a vivid reminder of Deaf gain, the advantage that people who use a visual language have when expressing ideas. How might we all learn from these powerful communicators? Benjamin Bahan delivered a keynote about this at Stanford Medicine X in 2015:
Another gain for the world: When creative people see a barrier and, instead of being discouraged, take advantage and turn it into an opportunity for expression.
That's what happened when a new fence was erected to prevent people from entering Lafayette Park, a traditional meeting ground for protest. Or, as Hannah Natanson of The Washington Post wrote: "The White House put up a wall. The people 'made it beautiful.'"
Featured image: "Black Lives Matter Plaza, Washington, DC, USA" by Ted Eytan.