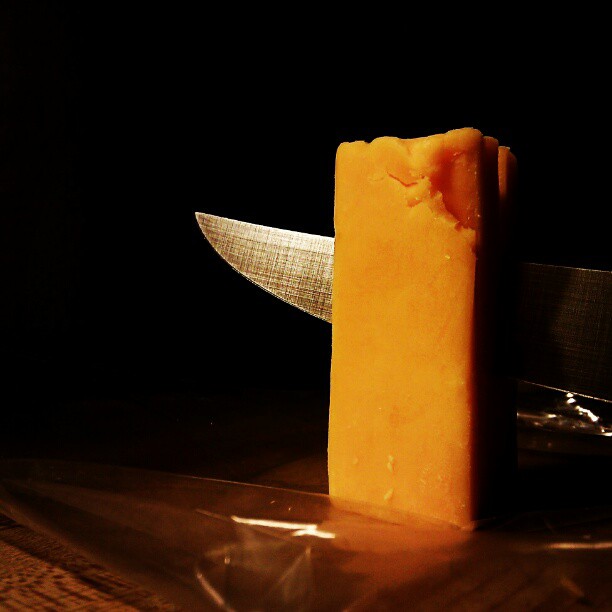 Here's how I've been talking about health data interoperability recently, with an appeal to people's patriotism (and their appetites):
At the start of the video, I thank Mona Siddiqui, MD, for her service as the Chief Data Officer at the U.S. Department of Health and Human Services. To learn more about her portfolio, check out the HHS Data Initiative. At the end, I talk about my friend Hugo Campos. To learn more about Hugo and his fight for data access, please see this article in The Economist and his talk at a 2015 Quantified Self meeting.
Image: Cheddar cheese being sliced by a sharp knife, by Bradley Huchteman on Flickr.