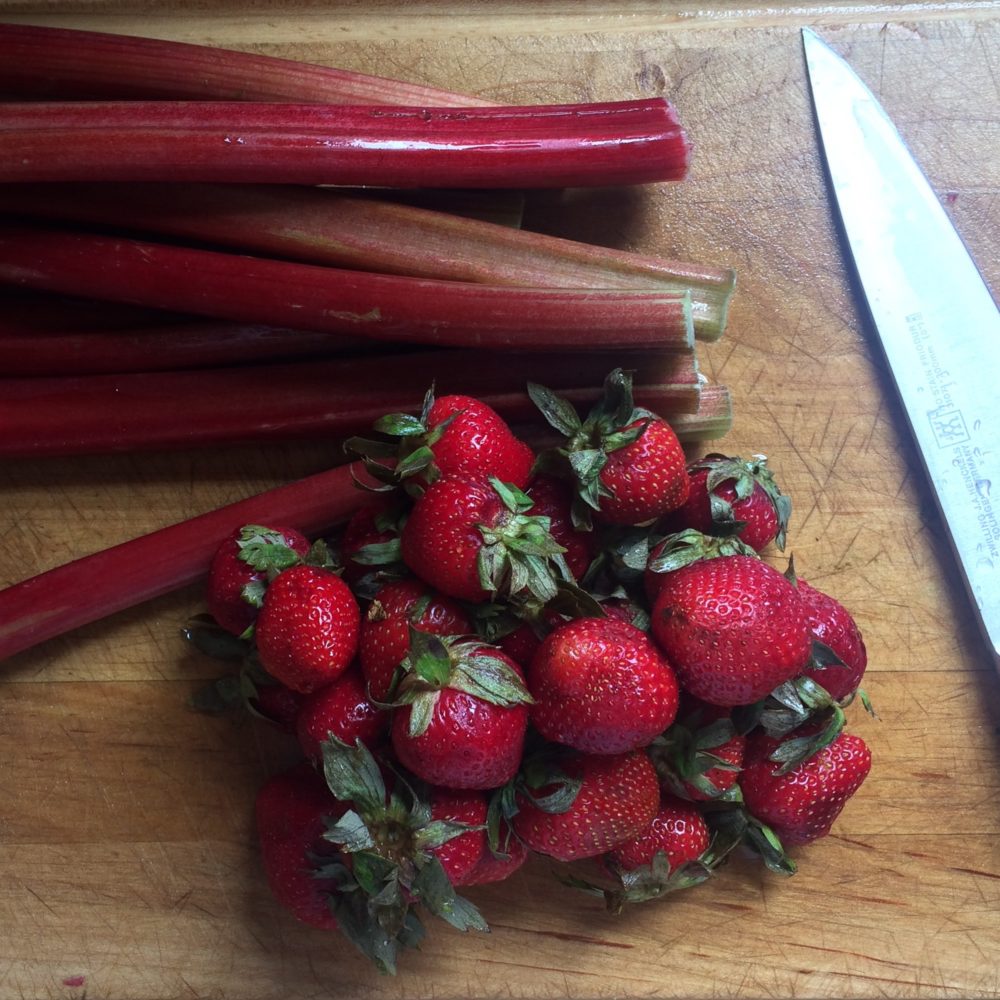 What podcasts are you listening to? I'm on a kick to listen to a wider range this year and I'd love to get and share some suggestions.
Quick note: It is way too difficult to find and subscribe to podcasts. Some have websites, most don't. You have to search for them on iTunes, Stitcher, or "wherever you get your podcasts" to borrow a closing line from so many desperate-sounding hosts who know that we are in the Neolithic age of podcasting. So forgive me if I only have the title or Twitter link for a show or host!
I often listen to health- and tech-related podcasts while I'm cooking dinner as a way to wind down my workday:
History podcasts are my choice when exercising:
These podcasts reveal our shared humanity:
And for thoughtful analysis of current events while baking pie (and sometimes cookies) I listen to:
What are you listening to? And if you produce a podcast, tell us about it! Comments are open.
Featured image: The start of a strawberry rhubarb pie on my kitchen counter last summer.