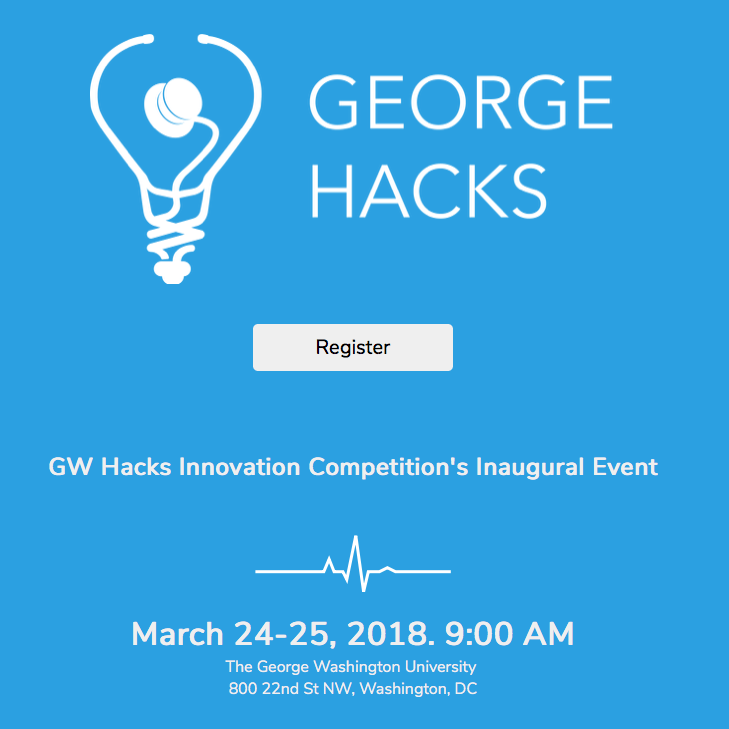 Update: George Hacks is being held again this year, January 26-27, 2019. I'll serve as a judge once again and I can't wait to see what students come up with!
George Hacks is a medical and assistive device hackathon happening this weekend in Washington, DC. The students organizing the event have done a stellar job recruiting sponsors, "need-knowers" (organizations looking for fresh perspectives) and "problem-solvers" (students from all sorts of majors, from public health to international relations to biomedical engineering). I've been advising the team and helping to recruit judges, who include leaders in biomedical 3D printing, health care product design, and the national maker movement (just to name a few fields represented in the group).
Now we are looking at the judging criteria, hoping to infuse the competition with the principles of affordability as well as usefulness. Given that the competitors will only have a weekend, judges will not look for the polish of a finished product but rather the seed of a potentially transformative new idea or approach.
Here are the draft criteria for scoring:
Clinical significance/usefulness
Product development approach
Potential to improve the user's health care experience
Technical difficulty (including how well they used provided tools and materials)
Cost efficiency (has the team thought about who might buy or pay for the device? Are their assumptions realistic? Is there evidence of a business plan or how device/ system would be brought to market?)
Did the solution address the challenge? If the team pivoted, does the solution address the new goals?
I'd love to hear from people who have competed in or served as judges for a competition like this one — extra points if it focused on medical or assistive devices AND was organized as a public-interest event. Alternatively, if you know of relevant resources we can look at, please share them in the comments.
Here's what I've gathered so far:
A little further afield, but relevant to the subject matter of George Hacks:
Time is of the essence so if you have ideas, please share them ASAP! Comments are open.